Advantage affiliates is to help thousands of people who are not aware of the potential of Affiliate marketing.
How I started Affiliate Marketing
I started affiliate marketing mere accidentally. I never planned to be an affiliate marketer. I have my training in Yoga and Reiki and was decided to work as a Reiki Master Teacher.
One fine day I stumbled upon Wealthy Affiliate, I don't know how I got interested in it, coz I have no computer knowledge, and totally computer illiterate.
Making of a website and running an online business was something that I never dreamt of, but to my surprise after joining WA, I successfully built my own website  reikiamazes.com.
WA was not free in India, so I had decided to be a premium member just for a month. I thought a month will be enough for me to curb my curiosity about online marketing.
But within a week, I realized the power of the Internet and the worth of WA. I understood that WA is the platform, where I would like to work. WA is a very encouraging and honest platform that I came across.
I am not saying that I have learned all about Affiliate Marketing, but definitely, I knew the power of Affiliate Marketing.
Why I started advantageaffiliates.com?
Affiliate Marketing is not new, we all know about it. On a daily basis, we recommend good products and services to our friends and family.
Affiliate Marketing is nothing but promoting and recommending good products and services to your readers. Helping them to make an informed decision by providing them accurate information about the product.
At the same time, it is possible to build a full-time online business for yourself. By 2018, many large companies are investing more than ever in their affiliate programs.
The affiliate marketing industry is estimated to be $ 7 billion by 2020. Etsy, eBay, Amazon, AliExpress that have truly invested a lot of their energies into affiliates and their online retail experience. They are continuing to thrive and grow and will do so in future years.
Why should you have your own blog?
Having your own authority blog is one way to reap the rewards of this trend. Often times as you gain true hold of  your niche and become an authority, affiliate programs consider offering you more incentives or better commission (like WA offers all-expense-paid Super Affiliate Conference.)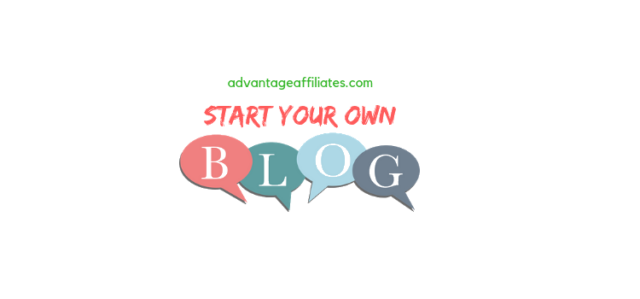 So embrace your niche, work hard to become an expert in it.
advantageaffiliate.com is aimed at introducing people the vast opportunities and scope of affiliate marketing.
If you ever need a hand or have any questions, feel free to leave them below and I will be more than happy to help you out.
All the best,
Shubhaangi
https://advantageaffiliates.com
Follow Me