Health and beauty products have become our essential needs and we tend to spend a lot of money on these products.  Big companies are taking advantage of this and promote their health, beauty products as pure, safe, and beneficial.  Many of these brands also claim to be vegan and "FREE" of many things like soy-free, gluten-free, dairy-free, paraben-free, mineral oil-free.  But are they free from harsh chemicals and their reactions to the skin?  In particular, Arbonne is certainly guilty of promoting and selling products that can harm your skin.  Arbonne also offers you an opportunity to become its consultant and make money.  But can you make money selling skincare, health & beauty products, let's find out in this Arbonne MLM Review.
What is Arbonne MLM?
Arbonne is an MLM company, founded by Peter Morck, a Norwegian in 1980.  Originally founded in Utah, relocated its headquarter to Irvine, CA in 1984.
Eventually, Peter Morck moved to Arbon, a village in Switzerland, and developed the Arbonne skincare line with Pierre Bottiglieri.
The Arbonne products are researched and tested in Switzerland and produced in United States.  The Arbonne products are available now in 7 countries – United States, U.K., Canada, Australia, New Zealand, Poland & Taiwan.
Are Arbonne Products Worth Their Price?
Arbonne has a wide variety of products ranging from hair products, nutrition, makeup, skincare and body products.

As you can see in the above image, the Arbonne products are much expensive than their counterparts.  If you think that the Arbonne products are quality products and they are good for your skin, think twice.  People not only complaining about their price but also about their quality and results after using it.


The Arbonne MLM Opportunity
Now let's have a look at the business opportunity Arbonne offer you.  You can join Arbonne as a consultant or a preferred customer.
A good thing about Arbonne MLM is that you can join as an Arbonne consultant from more than one country.  It is available in more than 7 countries.
As a consultant you need to spread a word and sell the products.  You earn a commission, based on your sales.  You buy Arbonne products at a discount of 35% and sell these products at retail prices.
Another way, to earn a commission is to join other people under you.  When your network grows, you earn a certain percentage from your recruit's sale.
But I think it's going to be tough to sell Arbonne products, as they need personal information about their customers like social security number and birth date.  It makes no sense to provide your personal information to buy Arbonne products.  I have reviewed many MLM businesses like Amway, Herbalife, but this condition is unheard of.

How Much Does It Cost to Join Arbonne?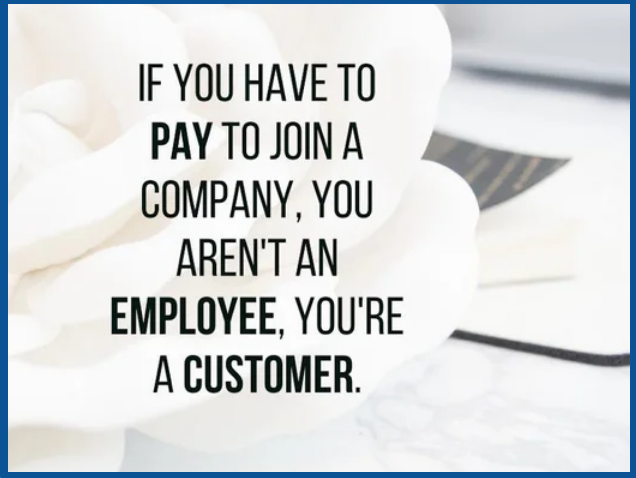 To join Arbonne as a consultant, you need to pay $49 as a registration fee.  After 12 months, you also need to renew your membership by paying $29.
If you join as a preferred member, you need to pay $20 additionally, to upgrade yourself as an Arbonne consultant.
As your sales and team grow you will also qualify for higher positions such as District Manager, Area Manager, Regional Vice President, and National Vice President.
When you reach the Regional Vice President you get Mercedes-Benz, but what's the truth about it?

It's also important to remember that you have to bear any other expenses like to and fro traveling charges, phone expenses, and so on.
Arbonne gives free shipping only above $150(SRP-Suggested Retail Price), so you have to make sure your order is above $150 SRP every time
Can You Make Money with Arbonne?
As an Arbonne consultant, you can make 35-15% on the products you buy or sell, apart from it you can also earn a certain % commission on the sales made by the referral in your network.
As you recruit more people and sell more products, you and your team earn gifts from Oriflame.  You have also the possibility to move up the ladder of group manager, district manager, or regional manager.
If you have a good network and have many people in your group, whom you can sell beauty products, you can earn a good income.
Secondly, since it's an MLM opportunity, most of your success depends upon your marketing skills.  If your team members are active, you can earn a good amount of money, but if they are not active your earning potential is limited.
In nutshell, it's not easy to earn money with Arbonne MLM.
Pros:
No BBB Complaints:
At the time of this review, there are no BBB complaints against Arbonne.
Money-Back Guarantee:
Arbonne offers a 45 day Money Back Guarantee on all its products, including all preferred clients.  You receive a full refund minus shipping fee.
Good Commission Rates:
As an Arbonne consultant, you receive a 35% commission on all your sales + 15% on Preferred customer sales.
Cons:
Various Complaints :
Unfortunately, Arbonne has a number of complaints on various forums ranging from product complaints to privacy issue complaints.
Lawsuits:
To make the situation worse, there have been a number of lawsuits over the years dating all the way back to 2009.
In one case, Arbonne was sued for refusing to employ a woman based on her disability–deafness. Another suit alleged the company was operating a pyramid scheme.
No FDA Approval:
Arbonne continually claims its products as natural with plant-based ingredients, 100% Vegan, certified products backed by clinical research. But FDA has not approved any of its products.
Is Arbonne a Scam?
Arbonne is an MLM company and established itself over the years.  It is definitely not a Scam.  But the MLM module is such that, unless you make a sale you are not going to earn a dime.
Most of your success is dependent on your team members, who joined under you.  Unless they are active and making sales, your earning potential is limited.
It is a proven fact that it's very hard to earn with MLM, only a few at the top strata earns a substantial income.
Other MLM Reviews:
Recommended Read:
Why multilevel marketing won't make you rich
3 Mind-Blowing Statistics About MLMS
Conclusion:
Arbonne is an MLM company and it runs like any other MLM module, though the good thing is Arbonne is offering a good 35% commission.
Still, you need to further investigate about MLM module and if you really want to join one.  Also one cannot overlook the various complaints against the Arbonne.
further,it has many hidden costs like shipping charges.  You need to pay all the shipping charges for yourself, that may eat up any commission that you make.
If you want to make your own money by selling products, start your own business by checking out my #1 recommendation. You'll get all the tools you need including a website, hosting, training, and 24/7 support.