Chatbot messaging is really popular nowadays and its increasing popularity shows its importance for the businesses.
so you must be wondering how a chatbot works and what is a chatbot?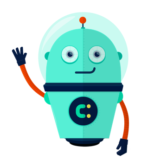 According to Wikipedia," A chatbot (also known as a spy, conversational bot, chatterbot, interactive agent, conversational interface, Conversational AI, talk bot or artificial spy entity) is a computer program or an artificial intelligence which conducts a conversation via auditory or textual methods."
In short, it is a software, which can interact with your audience in the absence of you and can help your readers with their queries.
It can really help to generate a lead, where instant information is sought by the audience or your website visitor.
one such example can be a real estate website, where a visitor wants the information about the latest trends, or available housing in a particular area or the rate of a particular area or house.
In such cases, chatbot messaging can be a real help, when the website owner is not present, or the main object of this service is to refer queries and answer them in the absence of the owner.
How Chatbot Messaging works?
According to Wikipedia, "Chatbots are typically used in dialog systems for various practical purposes including customer service or information acquisition. Some chatbots use sophisticated natural language processing systems, but many simpler ones scan for keywords within the input, then pull a reply with the most matching keywords, or the most similar wording pattern, from a database."
Benefits of using Chatbot Messaging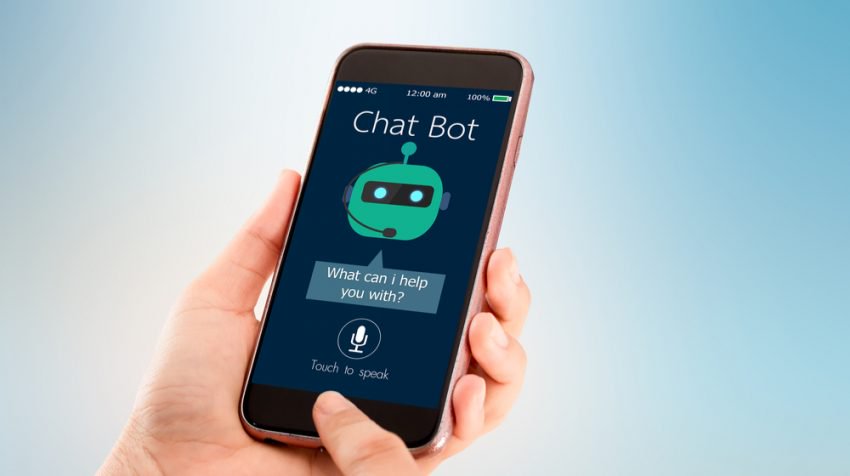 Save time
Chatbot Messaging is mainly an automated service which can help to save a ton of time of your visitors.
It can instantly give answers to their questions, and thus save their time as against where the audience had to wait for a day or two to receive answers to their questions.
this allows your business to serve more people and increase productivity
Save money
chatbot messaging is an automated service for which you have to pay a onetime amount, other than that you do not need to pay salary, sick leave, vacation time like a real human being.  so it saves a lot of money and increases productivity for your business.
provide greater satisfaction
Chatbot messaging service is available by 24×7, so it reduces the incidents your visitor leave your site frustrated because he does not get proper and satisfactory answers to his queries.
Another benefit of it that even if a visitor pulls up your website in the evening, the automated service of a chatbot, can provide answers to their queries.
Increase customer base
Chatbot messaging can help you to increase your customer base, as it can be easily applied in many applications, and you can leverage this fact to increase your business.
Also, it can answer multiple questions at the same time, which will help to stay your visitor on site and may lead to a sale.
Cut down errors
unlike humans, the chatbot does not make mistakes.  human handling customer service can make many errors like forgetting things numbers etc.
But chatbot gives a definite answer when a particular question is asked.  They always give the right answer and it can help a great way in the business.
Add good humor
another benefit of a chatbot can be that you can automate your messages to your customers and add a bit of humor to the answers, that way you can mitigate the chances of an angry response, attitude or glance.
Data collection
It is possible to collect data, record data, trends and metrics which is very useful for analyzing and improving the service to the customer.
Popular chatbot messaging services
Live Agent is one of the popular chatbot messaging series, which you can try out for free.  It has paid version also.  You can download it on your cell phone and you can link up your phone to this service, to instantly get connected with your customer.
Have different subscription options available starting from $ 15, 29 and 39 per month.
Wappsi is another popular chatbot messaging service which gives you many options like you can install it on your website, on the smartphone. Voice messaging, video messaging, also available.  Also, you can add testimonials through this chatbot messaging service.
Linkedin chatbox
You can imagine the popularity of chatbox by the fact that a purely business platform like LinkedIn is offering chatbox messaging services to their members.
You can access LinkedIn chatbox and integrate facebook messenger here.
Fobi.io is a unique way to create chatbots to your website. turn any google form into an amazing chatbot just by pasting the link and it will create a chatbox for you.
Hangouts
one of the popular communication platforms is hangouts and you will find many popular discussions are held on handouts.
You can find that hangout can also be download on your cellphone and you can operate it directly through your cell phone.
You can get an instant notification on your cell phone, and you can attend that in live.  You can establish a greater connection with your customers by instantly replying to them.
conclusion:
Chatbot messaging is really helpful in today's time when technology has taken over the major part of our businesses.
It has increased productivity and engagement with the customers which are resulting in more leads and sells for the businesses. and that is one of the major reason its becoming more and more popular nowadays.
Since it is automated, you can automate the answers you want and thus, have a real satisfaction of giving great information to your customers.
Most of the times, customers do not visit the websites, which does not have satisfactory answers to their queries.
It saves ton of time and money, as it is automated it is available 24×7 on websites, unlike human workers, who work only for a particular time,
nlike human it does not have mood swings and can guarantee a very good service to the visitors.  It does not need holidays and thus saves money for the owners.
it can store data and information of the visitors, their queries which can be helpful to serve better in the future for the owners.
So in total, chatbot messaging is areally helpful tool for the business owners.  Do you have chatbot on your website?  How does it affect your sells?
Have is it shown any increase in the sells, pl let me know in the comments belwo and i will be glad to answer your comments.