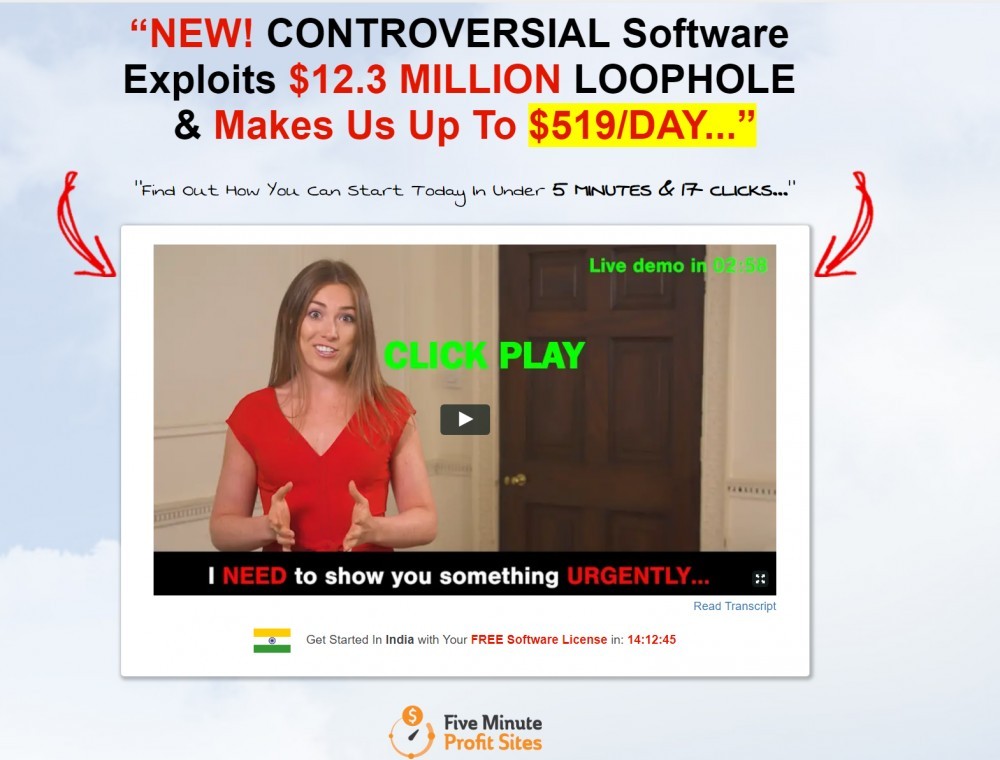 I know you must have received the same e-mail from Five Minutes Profit Sites, claiming to make huge profits $519 a day, many of my friends have received the same email.
First of all, I want to congratulate you for doing your own due diligence and is the best way to avoid scams. If you are searching for the legitimate way to make money online, here is the Free Sample Guide on How to Earn Money Online Without Investment.

The first thing that you should know about making money online is to stay away from any program which claims to make a huge profit without any hard work. The Internet is full of new and legitimate ways of making money online, but it is not a get-rich-quick scheme and needs real hard work like any other business.
Five Minutes Profit Sites, claiming to make a profit of $519/day, in just 5 minutes and 17 clicks, it's a clear red flag that it is a scam!
There are many other things you should avoid this program, so let's review what is five Minutes Profit Sites About?
Five Minute Profit Sites Review
Name: Five Miniute Profit Sites
Website URL: fiveminuteprofitsites.net
Owner: Unrevealed
Price: $37 + upsells
Overall Rating: 2/10
Recommended? No
What is Five Minutes Profit Sites?
The basic concept of Five Minutes Profit Sites is using their platform/software you build an affiliate website and drive traffic to the site by different ways with tried and tested methods of affiliate marketing.
Affiliate Marketing is one of the legitimate ways of making money online, but affiliate marketing is not a get rich scheme nor a done for you automated system.
The program also promises you to show loopholes in the system and thereby make money on an autopilot system.
In a members' area of five Minutes Profit Sites, you are introduced with the system and how it works.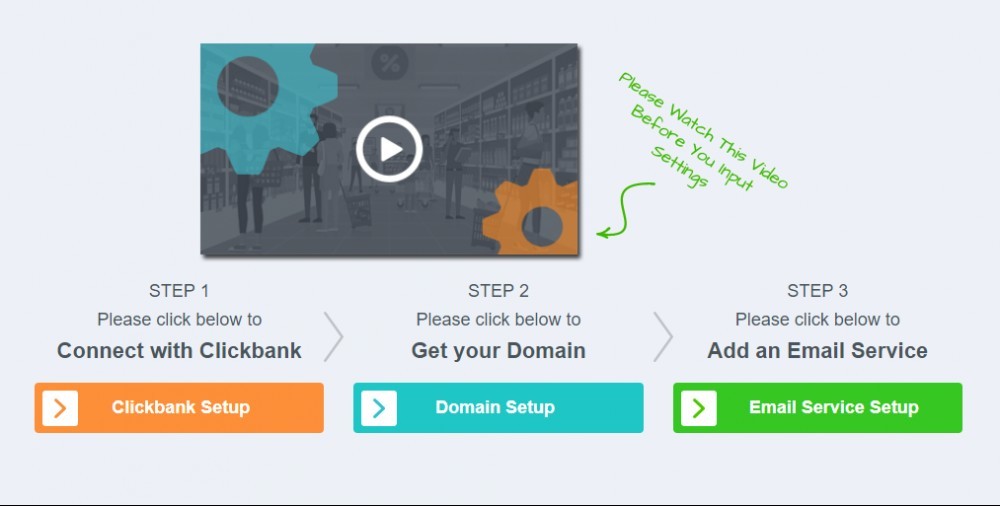 You need to create
A Clickbank account connected to FMPS
You pick a domain from their predetermined domain list.
Signing for an email provider i.e. Aweber, also connect to FMPS
Start driving traffic to your website, and earn affiliate commission.
After completing these steps, you are ready with a highly converting landing page. When someone opts in through your landing page, their email address is collected in your autoresponder. then you send free promotional resources on how to make money online to them, of course with you affiliate links.
When someone clicks on your affiliate links and buy something, you get the commission. Now next step is to promote the URL link of your website/landing page on different platforms and thereby driving traffic to your website.
The methods to drive traffic to your website is through solo ads, forums, social media, guest blogging, article marketing, forum, and blog commenting.
But these training methods are nothing but the costly upsells by Five Minute Profit Sites.  Following are the traffic methods by FMPS, which need you to upgrade.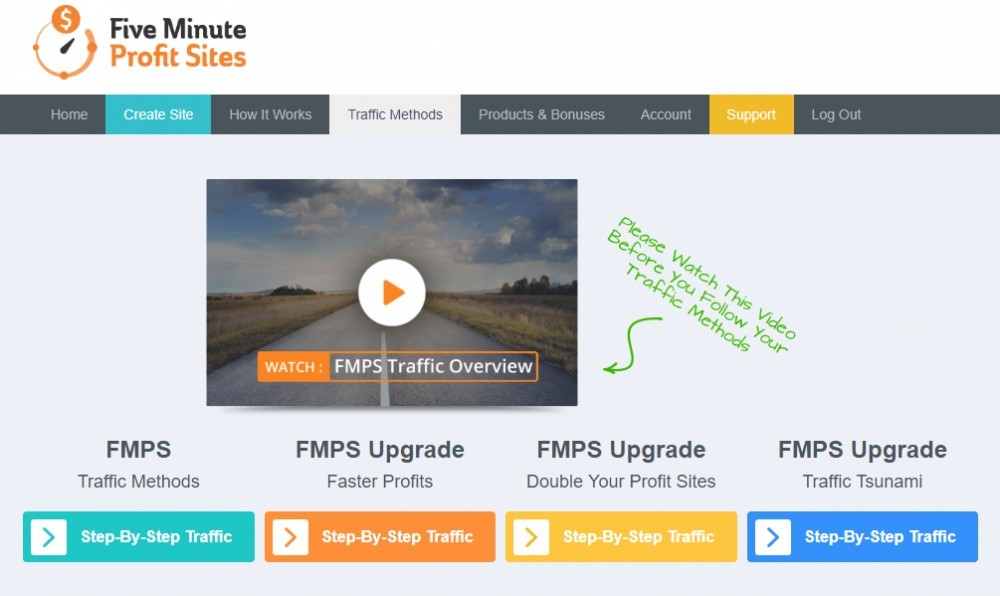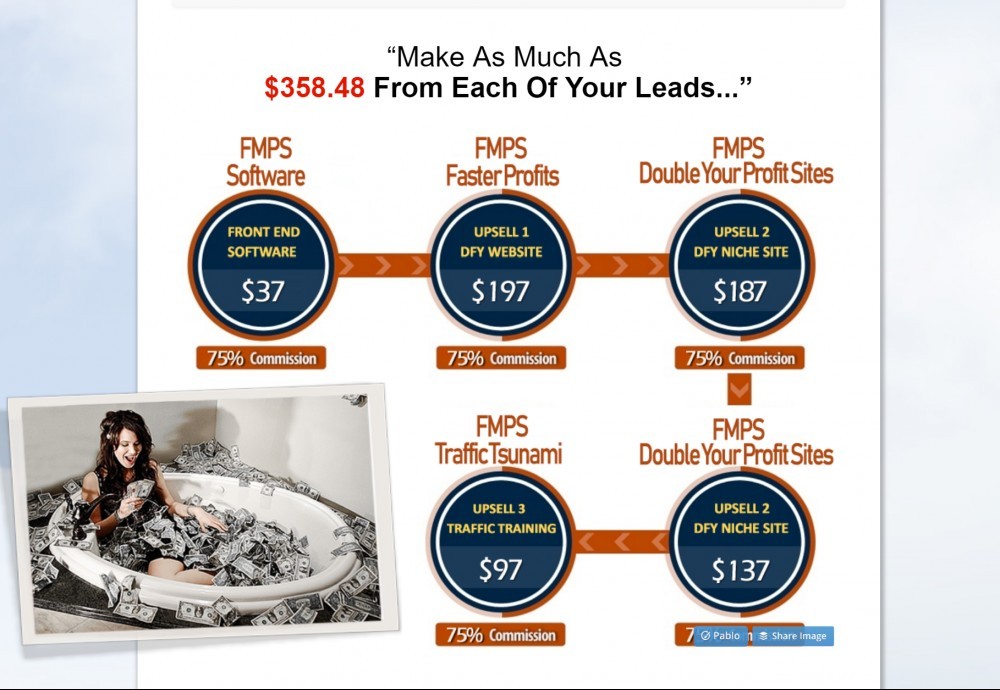 The training provided by the FMPS, is to an extent is very outdated and most of the techniques are not useful today.
Article Marketing is a great way to establish yourself as a brand and authority in a nich.  On the contrary, FMPS, teaches you to create articles of about 500 words and submitting it aricle directories like Ezine Articles.
Anyone who is in content creation or content marketing knows that you need to write minimum 1000 words quality article to get good rankings in search engines.
Promoting content through article directories a bit outdated method in today's social media-driven society.  You may get some to no traffic you follow this method to drive traffic to your site.
Another serious thing is that it teaches you to use PLR articles and rewrite a bit to promote your website.  PLR articles are a sure way to get Google's penalty,  Google does not like duplicate content.
Guest Blogging, Forum and blog commenting needs more authority in any given niche and FMPS, does not give any training on how to become authority writer.
And for the sake of gaining traffic, if you try to leave your links on forums and blog comments, most probably you would be banned from all these sources.
Pros and cons of Five Minutes Profit Sites
Cons
1. Hidden Owner
All scam programs never reveal the name or the owner of the program, same is the case with FMPS, the program does not reveal who the owner of this program?
2.Free License
though the FMPS, promoted as a free license program, you need to pay $37, to get started with the program.
3. Upsells and Hidden Cost
Not only you have to pay $37, but also you are bombarded with upsells which costs you other hundreds of dollars.  Also, you need to sign in for AWeber – email responder which cost you an additional $19/month,
4. No Traffic No Sells NO Business
A simple formula which you need to know if you want to work online successfully is :
relevant content > relevant traffic > sales
Even if you able to drive traffic to your website, if it is not relevant or targeted traffic, it is difficult to convert them into leads or sales.
So it is really impossible to have any business if you don't have relevant and targeted traffic.
5. No Control over Your Website
The most serious allegation about FMPS is they just provide you with a landing page and not an actual website.
You also need to choose a predefined domain, which is already purchased by the unknown owner of the program.
So at the end of the day, you don't have any control over the website?
Pros
The only thing is that it is a Clickbank Product, and you can claim your 60-day money back, is the only pro of Five Minutes Profit Sites.
Conclusion
Five Minute Profit Sites though provides an average training on how to drive traffic to your website, all the claims of the programme are futile and will hardly earn you any money.
All the methods included in FMPS are outdated, on the contrary, if you apply these methods, you may lose trust and authority in an online world.
Five Minute Profit Sites is based on the Affiliate Marketing Module, but unfortunately, the program teaches you outdated and wrong and unethical ways like using PLR content.
So I would not recommend you to buy this product and waste your money and time to drive traffic to your non-existent website.
If you want to build your online business you need not pay hundreds of dollars, you can start your own online business for free with this platform,