The Health & Wellness Industry is growing exceptionally and forecast to grow by USD 1299.84 billion during 2020-24.  People are more inclined towards using natural and healthy products and lead a healthy lifestyle.  To take advantage of the situation, you will find many more companies jumping into producing these products. But does that mean they are creating quality products?  LifeVantage is another company that creates health and wellness products.  It also claims that you can earn a full-time income by being its distributor.   But can you make money selling health & wellness products, let's find out in this LifeVintage MLM Review.
What is LifeVantage MLM?
LifeVantage is an MLM Company that started way back in 2003.  It is headquartered in Utah.  The CEO is Darren Jensen who previously worked for Jeunesse Global.
Interestingly, LifeVantage started by selling its products in a traditional way, i.e. through retail but found that retail was not beneficial and not making a profit as expected.  So in 2008, LifeVantage started selling its products through direct selling aka as MLM network.  By 2019, LifeVantage has earned $226M in revenue.
LifeVantage products varied from dietary supplements, anti-aging, and other health and wellness products.  Though Protandim was one of their major product.
Are LifeVantage Products Worth Their Price?
LifeVantage has a wide variety of products from health & wealth wellness products, dietary supplements, anti-aging products, and so on.  You can earn by selling these products.
But direct selling of products can be a tough job for many reasons.  First, LifeVantage products are not exclusive and can be bought in different e-commerce stores like Amazon. So there is no reason for you to buy products from the LifeVantage Distributor.
Secondly, you get these products at much cheaper rates if you buy on Amazon.

The same product of LifeVantage Protandim NRF2 is available on their website for almost $50.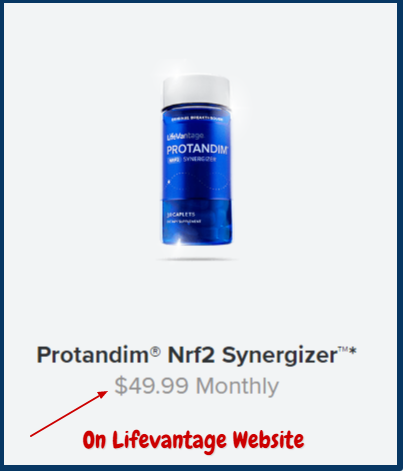 Protandim is a dietary supplement that claims to be an all-natural and has anti-oxidant properties.  It has ingredients like Green tea, Turmeric, Milk thistle, Bacopa, Ashwagandha.
As I mentioned above Protandim is their prime product, but it's receiving mixed reactions on different customer forums.  Some find it beneficial but some have registered complaints against it.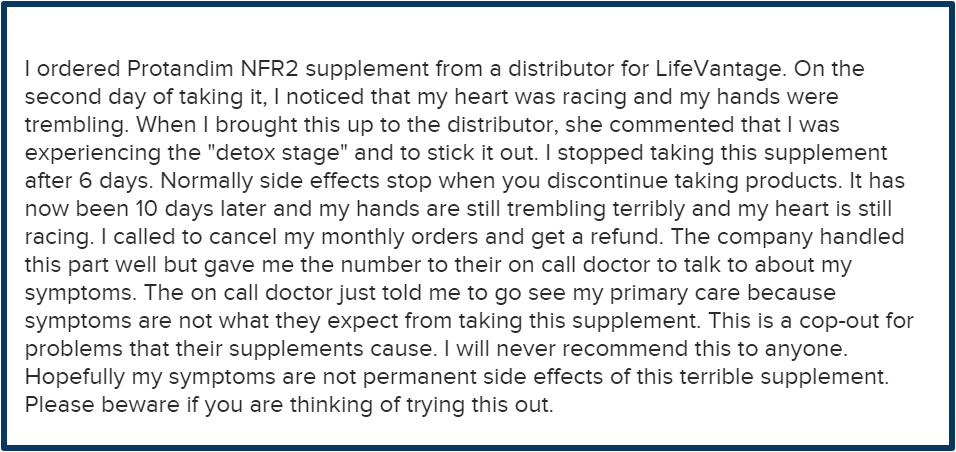 You will also find complaints from the people who are actually working for LifeVantage and they are not happy working with the company for different reasons.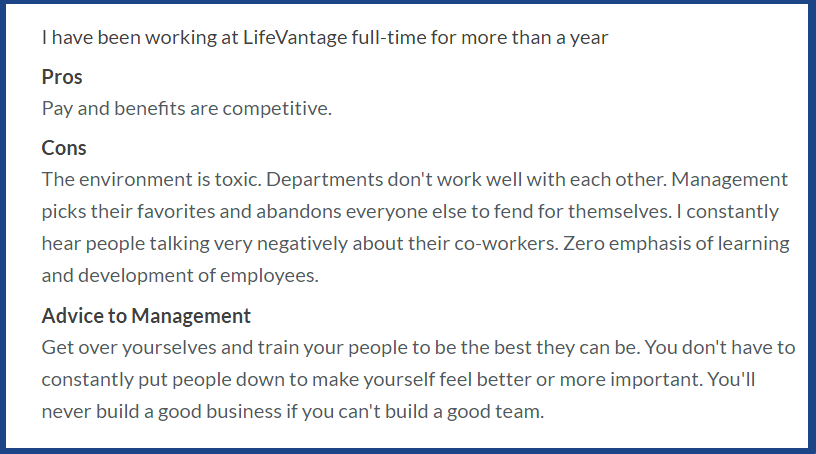 The LifeVantage MLM Opportunity
LifeVantage offers an opportunity to make money by selling their products as well as by building a network of people who joined under you.
LifeVantage has varied products, and by selling these products you can earn up to 9% of the commission.  You can also earn on the sales made by your referrals or the people in your network.
You just need to promote the products in your group, family, and friends and wait for orders.  Here is a promotional video by LifeVantage.
So it can be a good business opportunity for you.
How Much Does It Cost to Join LifeVintage?
To become a LifeVintage distributor, you need to pay $50.  The good thing about LifeVintage is you do not need to buy a starter kit, but the caveat to that is you have to buy the products worth $100.
Starter kits come in different price ranges, and as you can see the cheapest one is priced at $300.  And just to remind, you have to pay it up front, when you sign in for LifeVantage.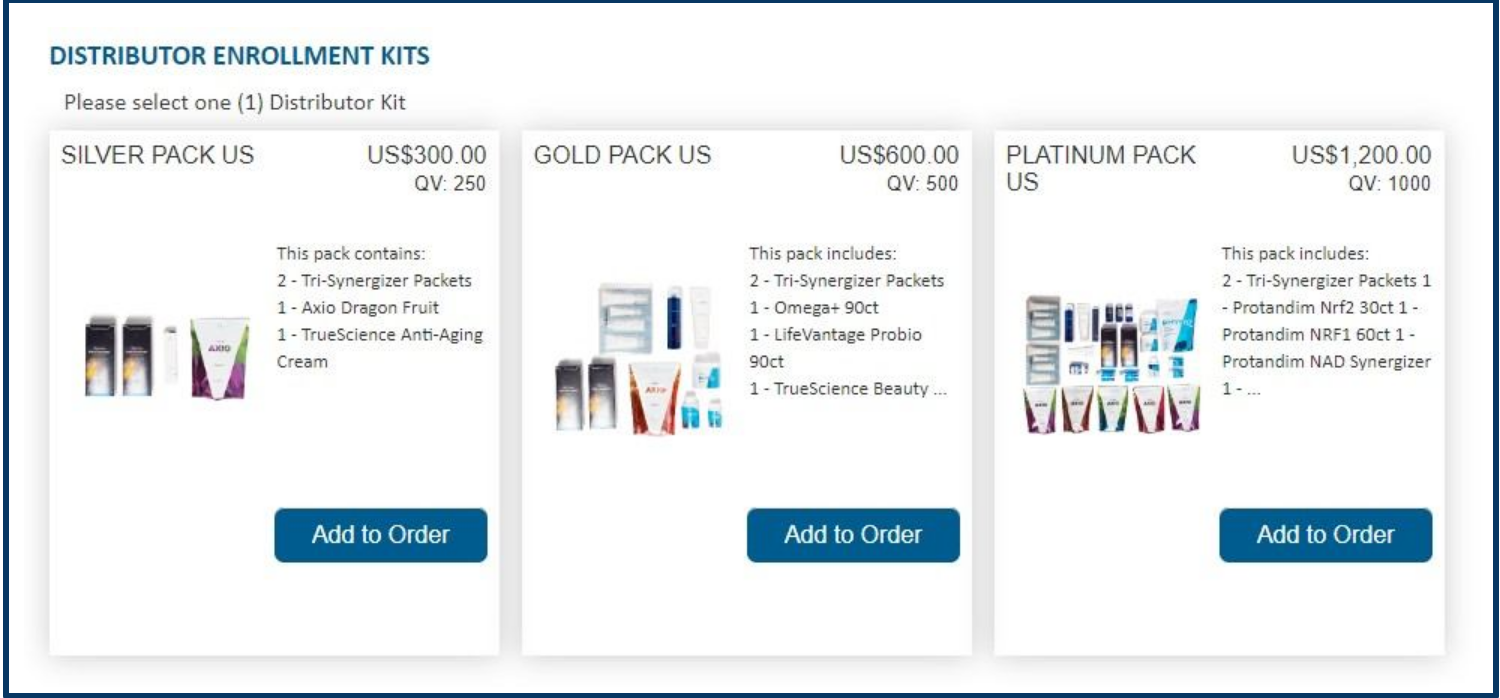 The other thing that you should be aware of is after you join LifeVantage, every month you need to order products worth 100 PV (Personal Volume), to qualify for commission.
Can You Make Money with LifeVantage?
As a LifeVintage consultant, you can make up to 30-40%% on the products you buy or sell, apart from it you can also earn commission on the sales made by the referral in your network.
As you recruit more people and sell more products,  you have also the possibility to move up the ladder of Pro 1-Pro 10.
If you have a good network and have many people in your group, whom you can sell LifeVantage products, you can earn a good income.
But the tough part is to maintain a steady income with this business model. To make the situation worse LifeVantage products are available on e-commerce sites like Amazon, and you will get products at much cheaper rates than its official website.
Secondly, since it's an MLM opportunity, most of your success depends upon your marketing skills.  If your team members are active, you can earn a good amount of money, but if they are not active your earning potential is limited.
Pros:
Good Product Commission:
LifeVantage offers a direct 30-40% discount once you become the consultant, so huge savings here. You also get a commission of 30-40%, when someone joins LifeVantage as a preferred customer.
Royalty Commission:
As you move up in the ranks, you can also qualify for Royalty Commissions. The commissions are a percentage of your monthly PV and range from 2% to 9%.
Cons:
Expensive Starter Kits:
LifeVantage starter kits are a bit expensive.  You can buy $100 worth products instead, but expect pressure from your distributor to buy it, as they get a commission.
Side Effects of the Products:
There are many complaints regarding LifeVantage and its quality of the product on different online forums and platforms including BBB.
Poor Customer Service:
Unfortunately, people are also facing many problems contacting LifeVantage customer service including long waiting, rude and irritated personnel, being cut off on calls, and no desire to help customers.
Is LifeVantage a Scam?
LifeVantage is an MLM business module, and it is labeled as a SCAM by Jon M. Taylor.  Jon says that MLM is an unfair and deceptive business in his most thorough guide on MLM: MLM Unmasked
LifeVantage is an MLM company and the MLM module is such that, unless you make a sale you are not going to earn a dime.
Most of your success is dependent on your team members, who joined under you.  Unless they are active and making sales, your earning potential is limited.
It is a proven fact that it's very hard to earn with MLM, only a few at the top strata earns a substantial income.
Other MLM Reviews:
Recommended Read:
Why multilevel marketing won't make you rich
3 Mind-Blowing Statistics About MLMS
Conclusion:
LifeVantage is an MLM company and it runs like any other MLM module, though the good thing is you need not buy their starter kit.  Still, you need to further investigate about MLM module, if you really want to join one.
It has many hidden costs like shipping charges.  You need to pay all the shipping charges for yourself, that may eat up any commission that you make.
If you want to make your own money by selling products, it's better to start your own business by checking out my #1 recommendation. You'll get all the tools you need including a website, hosting, training, and 24/7 support.