Welcome to My Review of Otter!
As a content creator, I know how difficult is to take notes while you are interviewing someone or in a zoom meeting.  Editing these notes and creating a blog, from it is another time-consuming process.  But I was pleasantly surprised when I come across a trascription tool that makes the whole thing pretty simple, easy, and time saver.  You may have known many speech-to-text tools but Otter.ai is different in the sense it's more than just speech-to-text. I am also going to discuss a few of its many features that will help you to increase your productivity many times.  So let's start with Otter.ai Review!
Otter.ai Review
Name: Otter.ai
Website: Otter
Developer: Sam Liang & Yun Fu
Available on: Desktop, Android, ios
Price: Free & Paid
Recommended: Yes
What Is Otter.ai All About?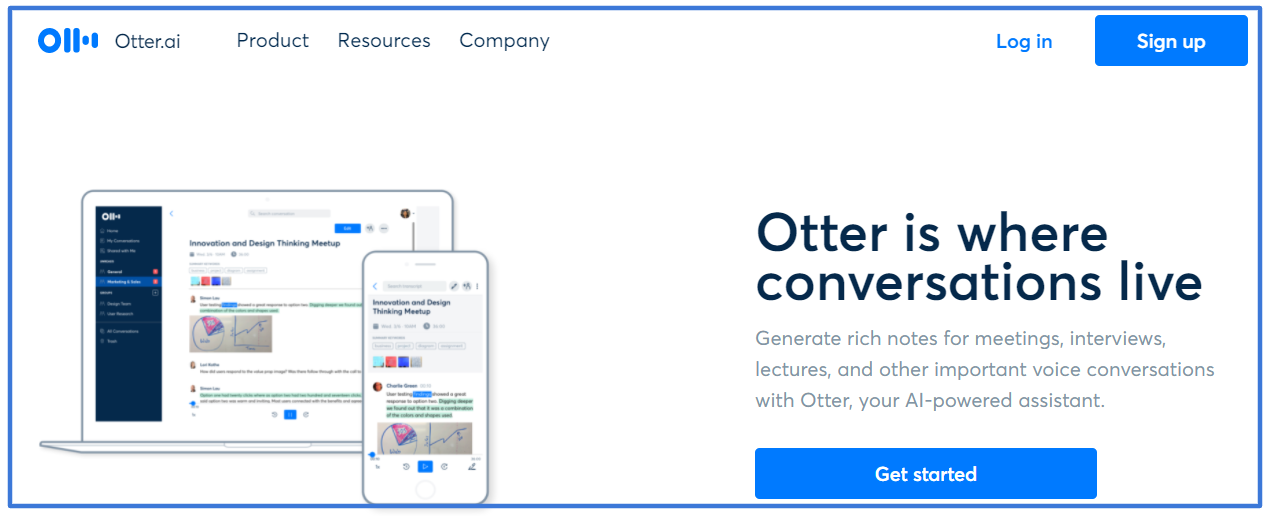 Otter.ai is an audio text transcription software with the help of which you can record interviews, meetings, Zoom meetings, and so on.
You can also use it as a speech-to-text and easily transcribe it for writing blogs, scripts for books.  Many writers find it very useful as it saves a ton of time.
Let's see what William Gallagher has to say about Otter:
William Gallagher is a British writer and journalist.
He has written Doctor Who audio plays for the Big Finish range, the stage play Manhattenhenge (2008–2009), and the Rhubarb Radio series Attachment (2009).
The best part of the Otter is you can repurpose and create more content for different platforms.  Once you record your content in Otter, you can download it in many formats.  you can download it in text, audio, and video format.  The feature of Video files is a pro feature.
Otter-free is the best way to check out if it suits you.  Even its free version is power-packed but it's limited to 600 minutes per month.
Let's find out what Otter offers in its Free Subscription:
speech to text, including accents
Custom vocabulary (for names, jargon, acronyms)
speaker identification(by name)
Summary keywords and word clouds
Live transcription of recording via the Otter app
transcription of audio videos files via import
live notes, and captioning for Google meet
Automatic synchronization of cloud recordings from zoom
automatic synchronization of audio-video file from Dropbox,
Otter assistant: auto-join zoom and share notes,
integrated live notes and captioning for zoom
live transcription via RT MP. (Additional fees apply)
monthly transcription quota, no rollover: for 600 minutes
The maximum transcription duration per conversation is 40 minutes.
Zoom Legal Partner:
Zoom has tied up with Otter as its legal partner and you can integrate Otter easily with Zoom.  With the increasing number of Zoom meetings, it can be really helpful.

Pros & Cons of Otter
Pros:
Otter offers a free subscription
Around 90% accuracy
very useful for repurposing content
speaker identification
User-friendly interface
Cons:
uploading Zoom mp4 video can be troublesome
Support can be improved
Conclusion:
Otter.ai is the software that can really help you if you are in content creation.  It helps in easily transcribing your content in text and audio format for a free subscription.  With its pro subscription, you can even transcribe videos also.
Accuracy is quite high, almost 90% in Otter and it becomes more accurate detecting your vocabulary with every use, so less editing.
I would highly recommend to check out Otter and I am sure it will help you drastically creating more content for your business.
Other Product Reviews That Might Interest You:
Top Blogging Apps: WordPress App
8 Best Adult Coloring Apps Review
5 Best Educational Toys for 2-3 Yr Old
Google Opinion Rewards: Easy Ways To Earn Credits
Year 2020 has given us the opportunity to look beyond the traditional ways of earning.  Also, somewhat it made us compulsory to learn new ways to earn in an online world.
Internet is full of different earning opportunities and you can choose any one of those.  The best ways to make money from the comfort of your home are Blogging, making YouTube Videos, and Affiliate Marketing.
These are proven ways to make money online in a very legit way and if you notice most of the successful entrepreneurs online, are earning good money from one of these options.
The most important tool that you must have to start with is to have your own website.  It is your own asset and you have full control over it.
In recent times, we have seen many apps shut down and social media posts get deleted, and in this situation, you can't do anything because you have no control over it.
 Gift To All My Readers
Create your own website, create an additional source of income.
If you want to create your own asset- a website that will generate income for all coming years, one platform that you should check out is Wealthy Affiliate. Just register with your email, and you will have your own website+ hosting + training totally free.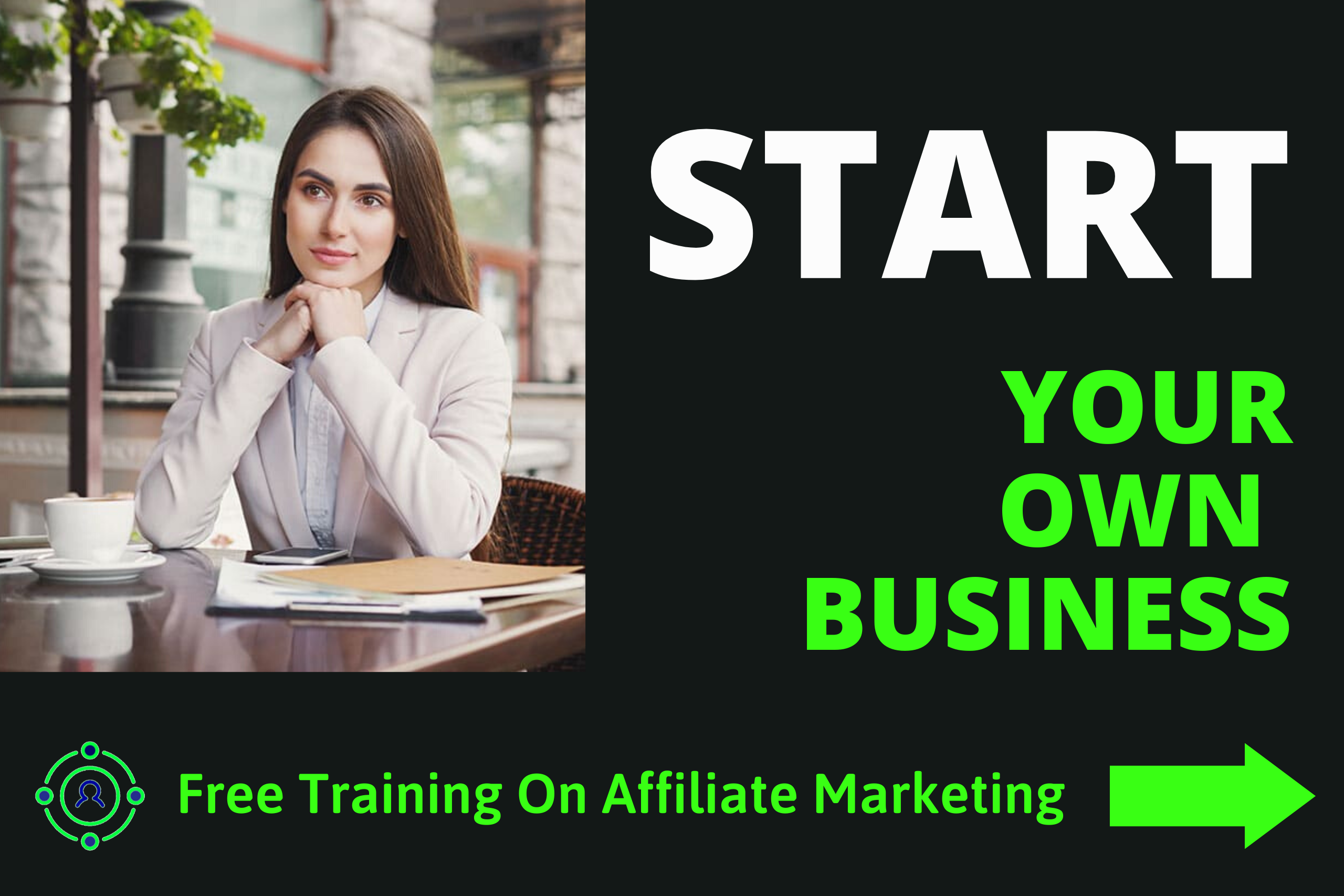 After you join WA, don't forget to complete your profile. people are more willing to help you if you have a profile set up.  It adds credibility within the community and it shows that you are serious about your business & success.
It will help you to get a ton of help from WA members and also help me to earn 2 credits, which I use to bring relevant content for my readers.
Here is free training on How to Set Up Your Account at Wealthy Affiliate.
It is the platform where I am working for the last few years and learned about online marketing.  But if you want to earn legitimate money, you need to commit to this program.
Legitimate Opportunities Requires Legitimate Effort
Making Money Online is much like any other business, which requires hard work, Patience, and Persistence.
The people who fail online are because of their wrong mindset.  People who do not want to work hard, or they want to put in little or no effort to get the results.
The business module, which I highly recommend, is not a get-rich scheme.  You need to work hard and work hard consistently.  This is the method which has succeeded in the past and will be successful in the future years also.  It is a time-proven method.
Why Am I So Sure About This Program?
I like to recommend my readers those programs/ products which will add value to their life, and I am sure you will thank me for introducing this program to you!
It Is Free To Join
The most important thing that it is free to join, you do not need to pay a single dime while joining.  And I would also like you to go through the Starter Membership, see whether this program is for you.  Take full advantage of Starter Membership, and if it suits you, Go Premium!
The Support Is Amazing
When you are building an online business, sometimes it becomes lonely.  You need encouragement and support from others. This platform has an inbuilt support system in the form of a fantastic community of more than 1.5+ members.  Live chat, PM, Blog are some of the ways to communicate and get support from the community.
Beginner Friendly
When I joined this platform, I was unaware of the technical stuff and had very little to no experience working online.  But the platform is for anyone who wants to build an online business.
One-Stop Destination For Becoming Successful Online
Most of the tools and training which one needs to be successful are available on the platform, so you do not need to go elsewhere for any further additional services.  You can quickly Build and prosper your online business Under ONe Roof.
Legitimacy
The platform teaches you the most popular earning method of online marketing, i.e. affiliate marketing.
Affiliate Marketing is a very legit and sure way of earning money online, but the success depends on you.  The success is proportionately related to the hard work you put in your work.
Lastly, I Have Personally Been With The Platform
I am personally working on this platform for the last few years, and I am fortunate to find this platform.  It is one of the most advanced platforms online, and most importantly, the environment within the community is tremendously helping, caring, and encouraging!
Since it is free to join, I highly recommend you check out this program.

I hope the Review of Otter.ai has helped you to make an informed decision.
Don't hesitate to share it with whoever you believe will benefit from it!
If there's something else you want to know or you have any questions, please feel free to leave a comment below, and I'll get back to you ASAP!
Whatever you do next, I wish you nothing but the best ?
Jivita