Wealthy Affiliate entitles every premium member to create pieces of training for the WA community, thereby you become a Verified WA Trainer!
Another advantage of creating training is that you get ranked on Google.  Every content you create within WA gets ranked on Google.
Wealthy Affiliate is a community more than 1.5 million, and highly interactive.  As the community member reads, likes leaves comments on your training,  Google sees your content as highly engaging and ranks better in SERP (Search Engine Result Pages).
What's more, Wealthy Affiliate also gives you 10 Cash Credits worth $5, which you can cash directly into your bank accounts, also as the engagement of the people increases your credit level goes up to 20, 30 and so on.
Once You create training for the WA community, it will remain forever on the WA resources.  So it will be a permanent source of income for you as long as you are a Premium Member of Wealthy Affiliate.
I want to share some of the pieces of training I have created for Wealthy Affiliate but want to share with my Valued Readers.
I hope you will find it helpful and I would appreciate it if you leave your feedback in the comments below, also if you find these Tutorials helpful, pl share it with your family and friends.
Warm Regards
---
Should We Rewrite Our Old Posts and Proof It Works!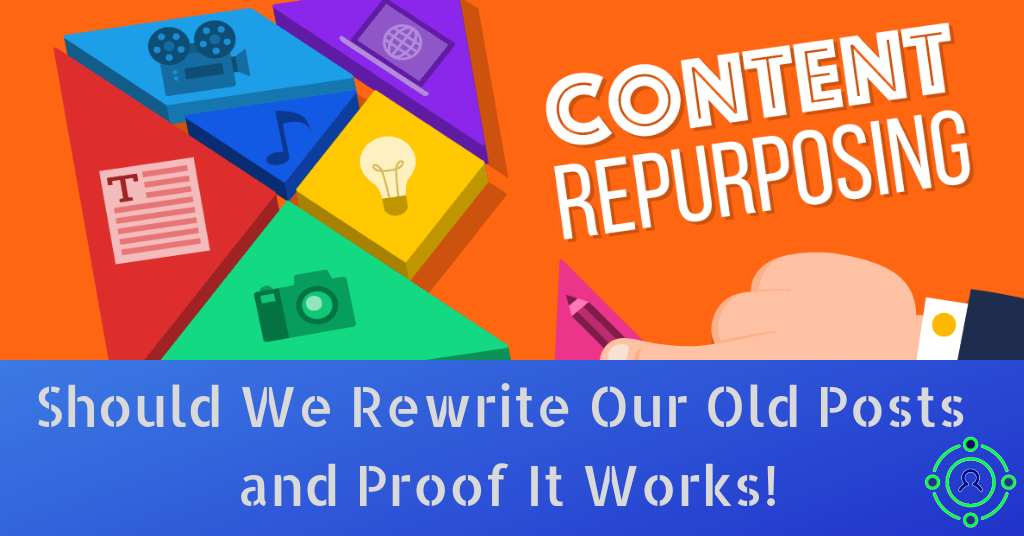 ---