wix.com was founded in 2006, almost 12 years ago by Avishai Abrahami, Nadav Abrahami, and Giora Kaplan, from Israel.
You will find all kinds of Wix Reviews & Complaints about this platform.  In this review, we will discuss all the pros and cons of creating a website with Wix.
Wix is a cloud-based web development platform that offers users to create websites using a drag and drop platform. In addition to these users can add may other wix.com developed and other third-party plugins.
Wix offers a freemium account to start but you need to go premium to add other important functionalities to your website.
Wix boasts of 119 million registered users and creates stunning websites which cater every industry
Small businesses
Cafes and restaurants
Hotels and hospitality
Musicians
Photographers
Graphic designers
1. Templates cannot be switched
Wix has more than 500 beautiful templates to choose to accord to different categories, but most of the Wix reviews complain about templates of Wix.
Wix has a wide range of templates but has a good look at templates before you choose one for your website, once you choose a template you cannot switch it to another.
Right, once you chose a template you cannot switch over to another template. If you want to choose another template, literally you have to create your site from scratch.
2.
W
ix website cannot be transferred to another platform
wix.com uses a totally different interface, Unique programming code, to create its website so you can not move your website if you are not satisfied with wix.com services.  you can't access your site's HTML code.
That doesn't just mean you can't edit it. You can't download it, either. So you can't keep a backup copy of your site, or export it to another platform.
That may not be a problem now, but it could become one later.
Sure, you can copy content and move your images over, but you'll need to recreate your website from scratch, unfortunately.
3.
Wix sites are Mobile Friendly and not Mobile Responsive
Wix can be a little confusing because wix.com sites are not "fully mobile responsive", they are "mobile friendly".
A mobile-friendly website is essentially when your regular website shrinks down to be small enough to display on a mobile device. It looks like a tiny version of your website. There's a lot of zooming, pinching and scrolling going on, but the site displays and functions.
A responsive website automatically changes to fit the device you're reading it on. Typically, there have been four general screens sizes that responsive design has been aimed at the widescreen desktop monitor, the smaller desktop (or laptop), the tablet and the mobile phone.
4. Most of Wix Reviews Complaints- More expensive than you think
Though Wix offers a freemium account for a lifetime but to establish your online business you need to have a more efficient website than what free membership offers.
Most add on's are paid and tend to pay more than what you thought of.
For a professional email address Wix offers G suit, for which you have to pay ;
for each email address
Monthly plan $ 4.95 = $ 59.4
Yearly plan $  4.08 x 12 =  $ 48.96
Additionally, to Build e-commerce site with more than 10 products, you have to take the help of Wix App Market, from where you can download different apps to make your E-commerce site fully functional.
for e.g. App like Online Store is free and premium- starting from $6.63.
Wix Store is another app which you can add but have only premium feature.
"Many of the add-ons offer basic functions, however in order to get true functionality you have to pay for the add-on. I've encountered this a lot in the event registrations, forms, booking, and social feeds. I often find myself rethinking putting add-ons on the website because the free version almost never has all the functions I need. I understand Wix is a business however and needs to find additional sources of revenue."
---
5. Major Wix Complaints – Bad Customer Service
Wix claims24x7 customer support but you will find tons of complaints like this.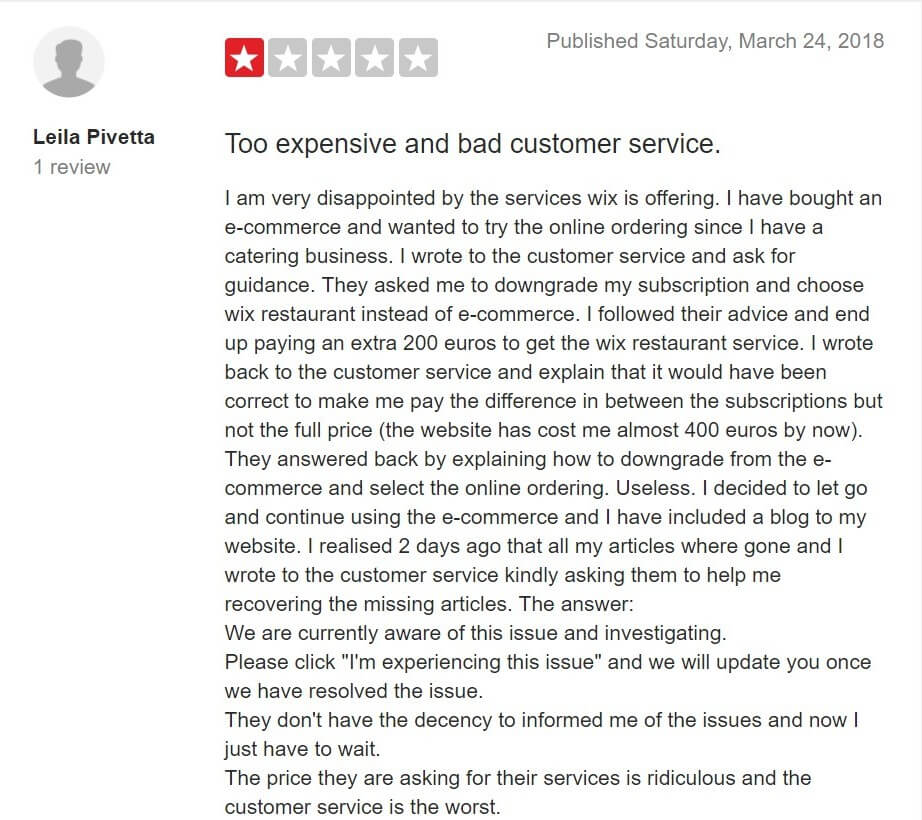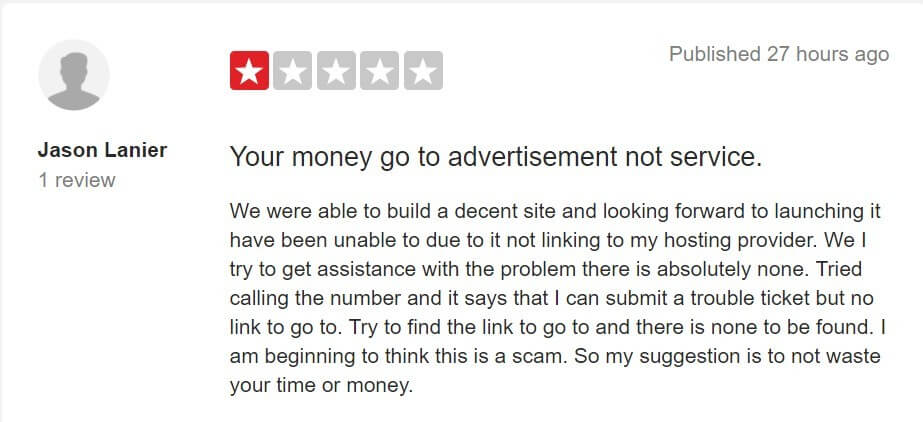 ---
6. Doubtful Connect Domain Plan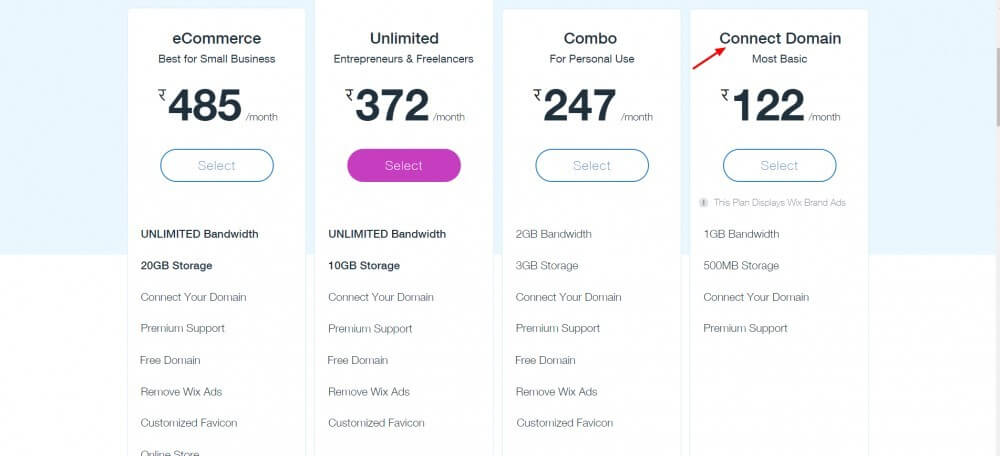 One of the major Wix Complaints is about its kit of the Connect Domain Plan
The Connect Domain Plan allows connecting a domain name to your website, but it does not remove the system ad from it.
Thus, there is no need to invest in this plan. Instead, it makes sense to upgrade to one of the higher plans that come with no ads included.
7. Integration with Wix is weak, expensive and does not work
With Wix, you can drag and drop, and build a beautiful website, but if you plan on using advanced marketing tools, pay-per-click marketing and funnel landing pages with clean URL's, or other advanced 3rd party apps designed to make money for your website, go elsewhere.
The integration with Wix is weak, expensive, and often does not work.
---
8. Horrible reviews by the users
It's really important for any business to have satisfied users and great reviews online.  But If you search for Wix reviews, you will be shocked to find some really unfortunate experiences from Wix.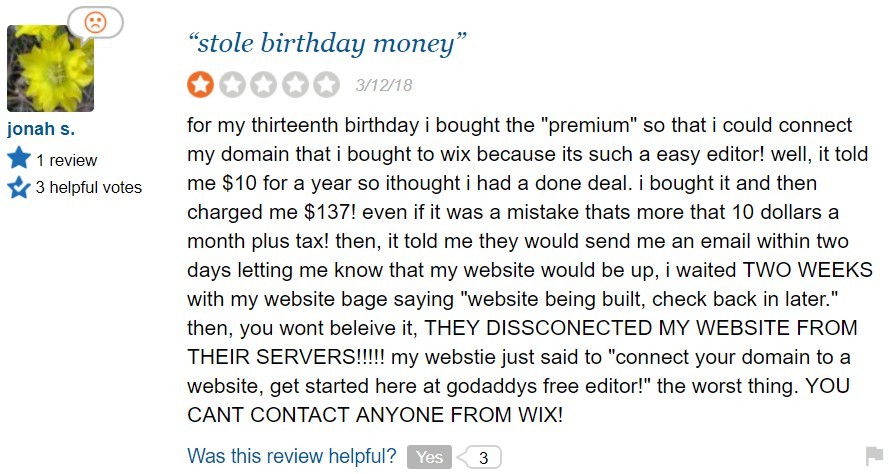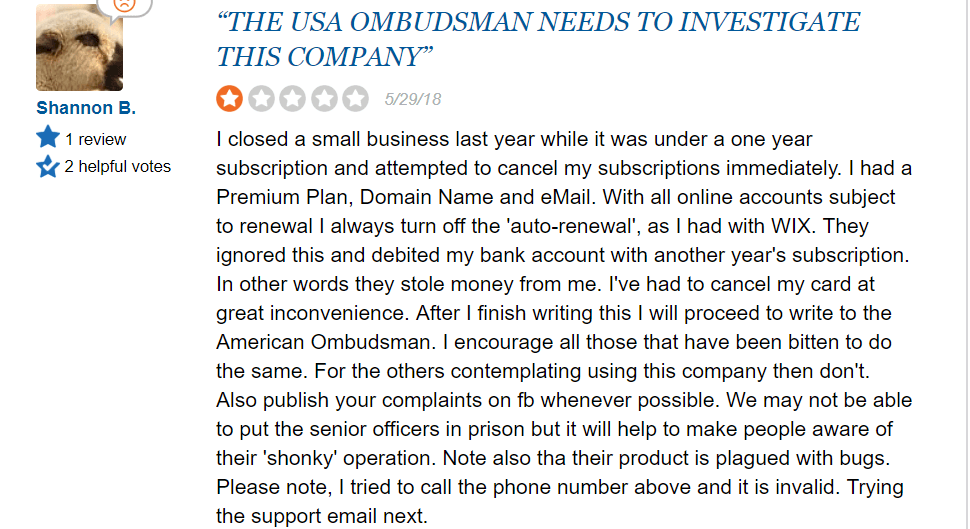 Read More Website Builder Reviews:
Squarespace Reviews-Complaints You Must Be Careful About!
3 Things You Must Know Before Creating Weebly Free Websites
The Wealthy Affiliate Reviews – Are All of Them Honest?
So, friends, you can find all kinds of reviews of Wix Website Builder.  Though apparently, it seems to be a very easy interface to build your website with drag and drop mechanism, I think you should seriously think over the above-mentioned points before building a website with Wix.
I agree with the above review, that Wix is a nice website builder but with all these bad reviews you should invest your money in more honest business.
I would recommend reading the best place to build your own blog,  before building your website on any other platform, totally free to join, no credit card required.
A quick comparison between the two platforms!
Creating a Website nowadays is a matter of seconds, and you can start your online business.  But only having a website is not enough, if you are not a techie person like me, handling site issues can cause a major headache for you.
Wix offers you drag and drop website builder, but unfortunately, Wix is lacking in site support, even the Complaints about Wix Premium is serious and anyone who wants to build an online business will cause major issues.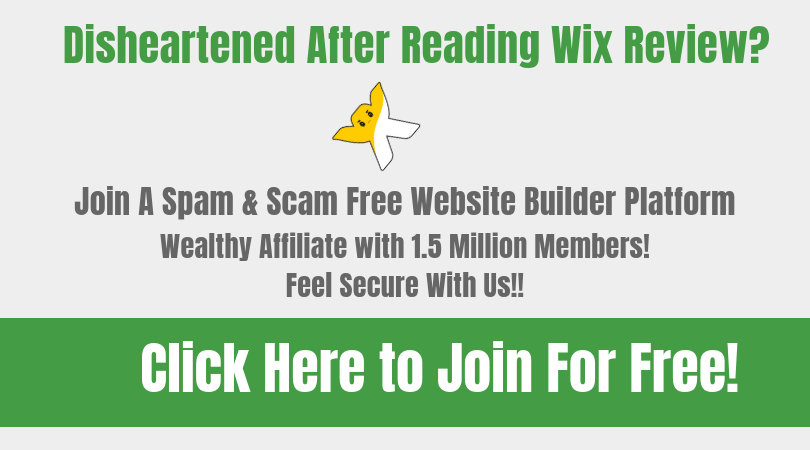 For a newbie, Wealthy Affiliate is a better option as it guides you step by step, how to build your online business.
If you have any questions or doubts, pl let me know in the comments below, I will be glad to help you out.