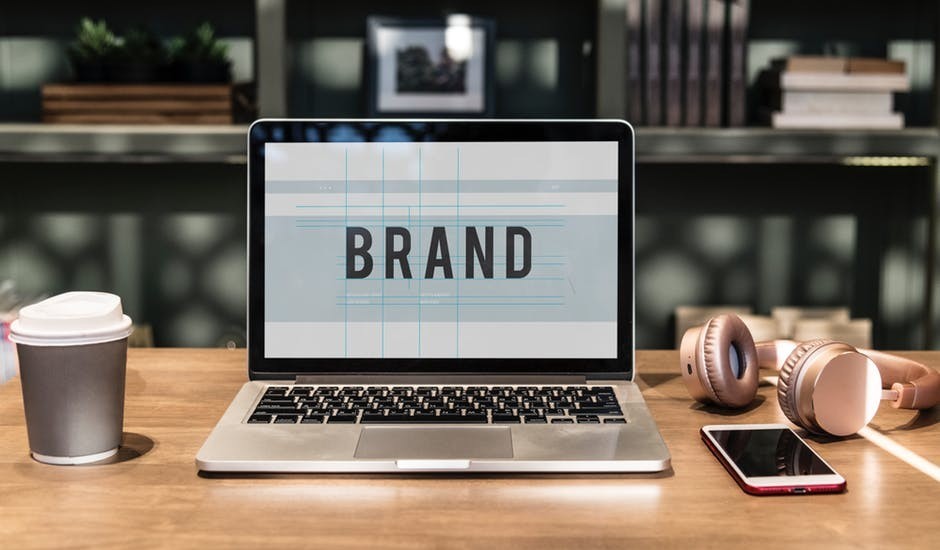 Globalisation makes the world a much better Market place, as products from all over the world is can be easily accessible and availble on the Internet.  But to make most of these opportunities every company, every product needs to create its own brand.
Brand can be defined in many ways but the core part of creating a brand is to create trust and reputation, in the consumers' eyes.  It's not an easy task, it takes a lot of hard work, dedication to build your brand.  Let's see what is a Brand.
What is a Brand?
Brand is a product, a service or a person, which is distinguished from the other products and services in the market, so that it can be easily communicated and visually marketed.
According to Investopedia,"A brand is an identifying symbol, mark, logo, name, word and/or sentence that companies use to distinguish their product from others. A combination of one or more of those elements can be utilized to create a brand identity. Legal protection given to a brand name is called a trademark."
According to Wikipedia,
A brand is an overall experience of a customer that distinguishes an organization or product from its rivals in the eyes of the customer.Brands are used in business, marketing, and advertising. Name brands are sometimes distinguished from generic or store brands.
Branding can be of any  color, size, shape and in numurous forms.  But Branding can be divided into 3 main categories.
3 Main Categories of Branding
Branding can be divided iinto "I" branding and "we" branding.  Physicla Branding where a company is branded as a whole comes under we branding, whreas a person when branded is known as I branding.
1.Physical Branding means the physical representation of a company, a product or a service in form of a logo, emblem or symbol.  Mcdonald, Nikon, Amazon etc. are the examples of Physical Branding where a company is a brand.
Mainly products are marketed through physical branding and can be available online as well as offlline.
2. digital Branding
Facebook, Pinterest, Twitter and all the social media in digital world can be classified as digital branding.  They are specifically operated in an onlline world, and rarley will you see it is branded offline.
3.Personal Branding
When a person or a celebrity is marketed for promotion, it is Personal Branding.  Motivational speakers, like Maya Ongolu, tony Robbins, Harv Eker etc. are examples of Personal Branding.
But you yourself can become a brand and here are some tips on how to brand yourself.  Personal branding involes establishing a particular image of a person or of a product, in the mind of others.  It often involves the application  of a personal  name to promote products and sercices.
How to Brand Yourself?
Personal Branding is very important but should be done with utmost care as  you are promoting youself as a brand.  You need to focus on some important points before you star Personal Branding.
1. Know Yourself
Before branding yourself, it is important to know what services you are offering to your audience.  It is important to define yourself and your business for yourself.  There are many methodologies in the market, but your must decide for your self what is your targeted audience and what are the products that can be helpful to you.  Once you define your audience and your services, it is much easier to establish yourself as a brand.
2. Know Your Why
It should be very clear to you, why you want to brand yourself and what is the motive of your products and services.  It should always be to help your audience with their problems, solve their questions and provide them with a proper solution, that you become an anuthority within your audience.
Once you become an authority with your audience, it will be easier to brand yourself.
3. Capitalize on who you naturally are
Branding does not need to be complicate, observe yourself, what are you best at, what services can you offer naturally, what is your best, offer that to your audience and you can easily come up with Brand.
Your audiece will appreciate your in born capabilities and what you can do best for the community or your audience.  You should not make it hard to establish yourself as a brand, it should be naturally formed.
4. Choose your medium carefully
At present, thanks to the social media, many mediums and platforms are easily avilable, where you can establish yourself as a brand.  But select your platform carefully, every platform has its own challenges.  Choose one which is more natural to you.  If you are comfortable with camera, Youtube will be the best option available to you.  Pinterest and Instagram are more of visual platforms, where as Facebook is more of a hangout platform.
Choose one carefully and be consistent with content to the medium and it will be lot more easier to establish yourself as an authority or a brand.
5. Create Visual Brand
Once you are clear on all above ppoints, now its time to create your visual brand by images, logo .  Select a color palette which will convey your brand and its principles through colors, and continue that color scheme all over your products and logo, and your website.
Visual creates a deep impact so create your visuals which resonates with your personlaity and represents your ideology.
Besides these points, you should remember that creating personal branding is an ongoing process and it may take longer to establish your brand.  You should constantly evaluate your branding and make changes accordingly.  But with patience and persistance, it is very possible to eastablish your personal brand.
Conclusion
Brand is most important quity if you are in a business, and creating your own brand is a must for every business.  Besides creating logo, website and other marketing materail, branding is much wider than that.
Your brand should provide some substantial value to your audience and their lives, if not, will be very difficult to create any image for your products.
Friends, when we blog, we also create our personal branding, so we should also be very clear what we are catering to your audience and how this will be helpful to our readers.
Do you find these tips helpful for personal branding, do you have any other tips or suggestions for branding.  Pl share with us in the comments below.  If you have any queries or suggestions, let me know and I will be more than happy.