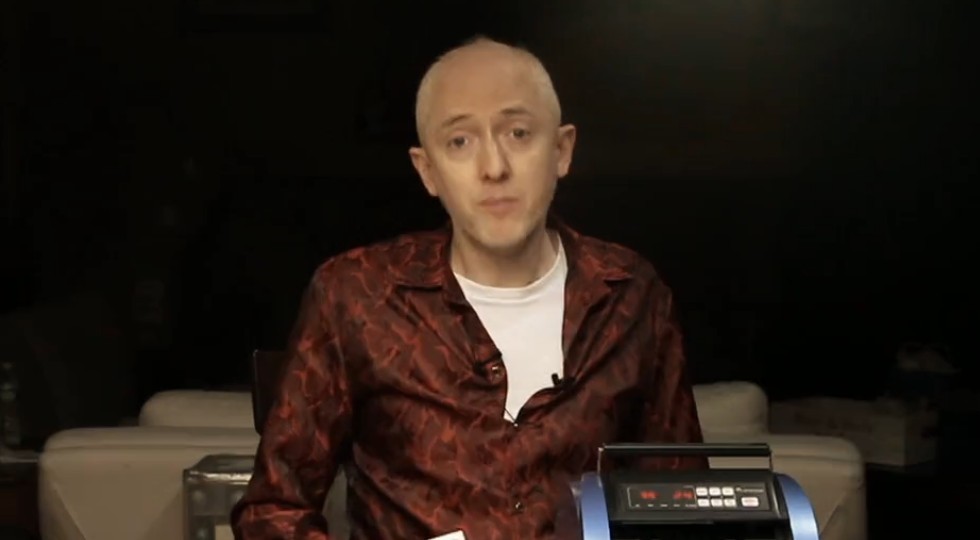 Are you wondering if Profit Injector is a new scam on the horizon or is it possible to make some legit money with this program? Is it really possible to make money from other people's videos?
First I want to congratulate you to taking time out for researching and making your own diligence before jumping into any make money online opportunity.
The Internet is full of make money online opportunity, and unfortunately, most of them are bragging about how is it easy to make passive income online.
The Truth is no doubt, you can make money online, but it takes a lot of handwork, patience, and persistence. So what's this Profit Injector program which promises you to earn a ton of money by profiting off other people's videos.
Profit Injector Review
Company Name: Profit Injector
Website URL: profitinjector.com
Owner: Jamie Lewis
Launched in: January 2019
Price: $47 + up sells
Recommended: NO
What is Profit Injector about?
Profit Injector is a product by Jamie Lewis, an experienced Internet Marketer, and he knows his stuff when he introduced this product. Jamie is quite transparent about Profit Injector, what the program is and how it going to work. He explains the method he is going to teach in Profit Injector and how one can make money by this program.
Profit Injector is all about placing your affiliate links on existing YouTube videos. The basic concept of Profit Injector is to find out the YouTube videos, that are not monetized yet, contact the owner of the video and strike a deal to place ads within the description of the video.
Jamie also let you know that you need 3 qualifications for the programme:
1. Basic Computer Skills like copy & Paste
2. Two hours of daily work
3. Email him to tell your results.
Most people meet these requirements, so Profit Injector is the program which you need to earn a full-time income? Is this a too good to believe program?
How Project Injector really works?
The Project Injector is a program based on promoting products through affiliate marketing. Affiliate Marketing is promoting products of other companies and earn a commission when someone buys through your affiliate link.
So basically Project Injector is all about placing your affiliate links on other people's YouTube Videos and earn a commission when one buys through your link.
Project Injector will teach you to find YouTube Videos, which are not monetized yet, contact the owner of the YouTube Owner, and make a deal so that they can post your affiliate link in the description of the Video.
When people watch the video, click on your affiliate link and purchase the product you earn a commission and a part of commissions will be paid to the owner of the YouTube Video.
As I said earlier, the Profit Injector is based on affiliate marketing, and you need to have affiliated programs signed up for.
It is a good concept, offering a win-win situation for both the parties, you and YouTube owner, and if you decide to purchase Profit Injector you will get:
Video Training and PDF guides
Email Swipes to convince video creators to accept your deal
A keyword tool
Software created by Jamie Lewis
The training is good but the programme is not for newbies, who don't know anything about affiliate marketing and how it works. You have to know how the affiliate marketing works, how to choose the products to promote and so-on.
It is not suitable to a newbie, as the programme is all about placing your affiliate links in different YouTube videos, so first, you need to know what is affiliate marketing is and how to sign up for different affiliate programs, where to find different affiliate programs, click bank and other platforms.
How much Profit Injector really costs?
Though the Profit Injector claims to be $47 one time investment, If you spend $47 to get access to this program, you will immediately be hit with these 3 upsells: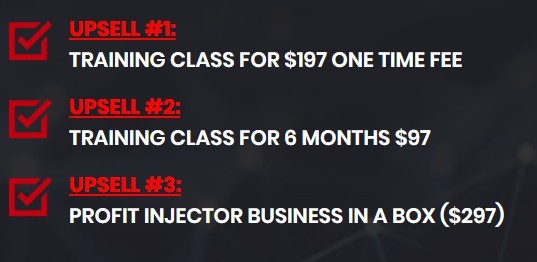 Personally, I don't like the programs with upsells and you end up spending almost $600 with Profit Injector, for no substantial in return.
Is Profit Injector a Scam?
I will not call Profit Injector a scam as it provides training and a module which can earn money. Also, the product is sold through Clickbank, which comes with 60 day Money Back Guarantees, for whatever reason if you don't like the product. So it's safe bate.
But certainly, this is not a method which can earn you Gigantic YouTube Profits For You, as Jamie claims in his sales page.
First and the most important reason is that you have to invest a lot of time to find out the YouTube videos which are not monetized.
Even if you add your affiliate links to other people's YouTube video descriptions, very few people will click your affiliate links and make a purchase.
You have no control over this business module, as it's totally up to the owner of the YouTube video to add or remove your affiliate links at any given time. YouTube videos owners have the full right on their videos, as it is their own intellectual property.
So definitely Profit Injector is not a sustainable business module if you want to build a strong online presence.
Even if you are an advanced affiliate marketer, you will not prefer this module, as it hinders the basic concept of creating your own brand in an online world.
For creating your own brand and establishing yourself as an authority in any niche, you need to create your own content be a blog, written content or video content.
No doubt, video marketing is a huge market nowadays and Youtube is the second largest search engine after Google, placing your affiliate links on other people's videos, is certainly not a proper way to build your authority.
You need your own online space i.e your own website or your own YouTube channel to establish yourself as a brand.
I hope this Profit Injector Review is helpful to you and will guide you in making an informed decision, Whatever you do next, I wish you nothing but the best.
If you have any questions or suggestions, leave them in the comments below, and I will get back to you ASAP!