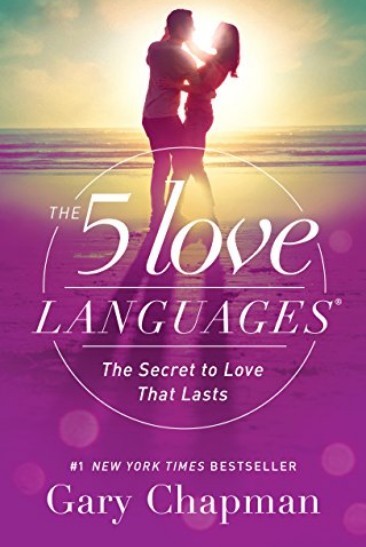 The Five Love Language by Gary Chapman is a must read book for every couple.  I would like to say that it is a must read for every single person,who wants to improve his relationships.
Though it is written mainly for couples, it is very usefful in today's world, where everyone strives to better their relationship with family and friends.
Today we will find that there is a tremendous strain in every relationship be it with mother, father, in laws, brother or sisters.  Why this is so?  When we all genuinly try very hard to maintain a healthy relationship with every one?
The 5 Love Languages – gives all the answers to your questions.
What is "The 5 Love Languages – The Secret to Love that Lasts" is all about?
The 5 Love Languages , is a book written by Gary Chapman, and now celebrating its 25th anniversary!  It's #1 New York Times Best Seller for 8 years, and till now over 11 million copies are sold and is translated into 50 languages.  The 5 Love Languages is available in more than 25 formats
Who is Gary ChapMan?
Gary ChapMan, Phd, is the author of this book – the 5 Love Languages. series,  Dr. Chapman travels the world presenting seminars on marriage, family, and relationships, and his radio programs air on more than 400 stations. He lives in North Carolina with his wife, Karolyn.
What are the 5 Love Languages according to Dr.Gary?

The book starts with a question " What happens to love after marriage?"  and the entire book gives you the different situations from real life, where couples are facing different problems in their relationships.
Dr. Gary answer these quesstions in as simple sentenceee – People speak different love languages.  The root cause of all the problems, in any relationship is speaking diffrent love languages.
The five love languages are:
Words of affirmation
Acts of Service
Receiving Gifts
Quality Time
Physical Touch
these are the main emotional love languages, and if your emotional love language and the language of your spouse is different, then you need to learn the emotional love language of your spouse.
Do you find your kids misbehaving?  The reason could be their love tank is empty.  Something in our nature cries out to be loved by another. Isolation is devastating to the human psyche.  So Could the misbehavior, withdrawal, harsh words, and critical spirit occur because of that empty tank?
This and many other real life situations make it clear to readers that finding out the love language and consistentlly try to communicate in his emotional love language is the secret of lasting love in any relationship.
Highlights of the 5 Love Languages
Real Life Case Studies
The book is written in very simple language using real-life case studies.  Real life case studies makes the book interesting and also provides the solution to each of the case study.  Each case study is related to different problems and issues in relationships.
A detailed explanation of each of  Emotional Language
Dr.Gary identifies the 5 emotional languages for cordial relationships and describes each one of it in a separate chapter, with lots of real life situations and provides solution and results for each of the case study.
Self-assessment after each of chapter
after each of chapter, Dr.Gary askss a simple question to reader which helps the readers to assess the situations in their lives.
Ways to discover your own love language
Dr.Gary provides well-formulated questions to find out which the emotional love language for self, as many dont' know what is their primary emotional love language.
5 Love Languages profile – For him/ For her
these Profiles are very useful for both of the partners to find out their own and their spouse's emotional love language.  It is a questionnaire which is very helful to find out the emotional needs of each one of them.
Success Stories
The book is full of success stories, just show that the methods Dr.Gary suggesting is practical, useful and result oriented.  Most of the couples followed the techniques and tips suggested by the author, and report the success within their relationship.
Apart from this, the book is full of handy tips for improving your relationships.  The book is quite popular over the years, shows the necessity and importance of building relationships.
As Dr. Gary always mentions that he is building relationships for their viewers.
For additional resources on building relationships visit  https://www.5lovelanguages.com/
You will find many useful resources of Dr.Gary, from blogs, quizzes, to podcasts.
Dr.Gary has written a series of 5 Love Languages catering to different audiences like
The Five Love Languages of Children
The Five Love Languages Singles
The 5 Love Languages is available on Amazon and it's rated as #1Best Seller, 
and has some great reviews about the book.
Awesome and a must read
ByAnoon 1 August 2017
Format: Kindle EditionVerified Purchase
Beautifully explained… I think these are the books to be given as syllabus in high school, after all we just long for that love.
This book is not just applicable to couples I think this book makes us understand each and every person s language of expressing love … I've just made the discovery that my mother s primary language of love is acts of service and that was never spoken by me all these years, no wonder she felt unloved….. thanks to my mentor Sir, Healer Baskar who'd advised all his followers to read this book and few others. I would recommend this book to all adults.
Thankyou very much Dr. Chapman
Conclusion
The 5 Love Languages – The Secret to Love that Lasts, is a must read for every person.  This book is though for couples and mainly revolves around improving the marital relationship of couples,  Dr.Gary also given the examples and ways to improve the relations with your kids.
The basic concept of improving and building a relationship is most needed today and the book is a tremendous help in this matter.
I highly recommend this book to everyone.
Read the Review of:
Get Your Message to their Brains
If you have any questions, pl let me know in the comments section below.
Is this article helpful to you? if yes, share it with your family & friends.