So here is the summary.
Day 3: Research: Keywords
Overview of Researching Keywords
The first and most important thing in finding great keywords that will rank in different search engines like Google is to research.  You want to spend an hour or two, or more if you need to.  Researching keywords on Google, and other available keywords tools.
You can take a pen or paper or start with Google docs and list all your keywords, to keep all the information in one place.
We are going to start with Google autocomplete.  Now what's Google autocomplete?  It's just Google search bar. Have you ever noticed that whenever you type a query in Google, it sometimes suggests you other keywords in a dropdown?
dropdowns, what they are?
these are based on recent popular searches because Google is trying to determine related queries for your search.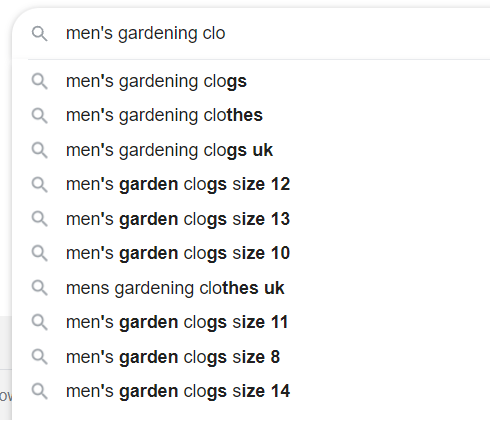 The autocomplete section of Google actually just kind of gives a good idea for keyword brainstorming.  If you just starting your website and searching for good keywords, Google can be a good source of information and you can start writing content around it because one I found it on the Google drop down so that's telling that they are popular.  and if you create content around these keywords, chances are you get ranked for these keywords.
And right now you just want to get content on the site. So like for the first five articles or five to 10 articles, you just want to get the articles out.
Once you have those five to 10, articles, that's when you would jump in and start doing a little bit more research.