Beachbody offers a unique opportunity to make money from home.  It has many products like fitness videos and other associate products that you can sell.  Shakeology a new term invented by Beachbody, though all seems good and dandy, can you make money selling fitness videos & products, let's find out in this Beachbody MLM Review.
What is Beachbody MLM?
Beachbody is an MLM company that sells varied fitness products ranging from fitness and home exercise videos, shakes, weight loss products.
Beachbody was founded in 1988 by Jon Congdon.  It has been growing continually with a whopping 28 M dieters and 400,000 coaches.  You can join Beachbody as a coach and sell their products and get 25% commission on each sale.
Are Beachbody Products Worth Their Price?
Shakeology is their flag product and it contains digestive enzymes, probiotics, fiber, antioxidants, vitamins & minerals.  It also has Vegan options.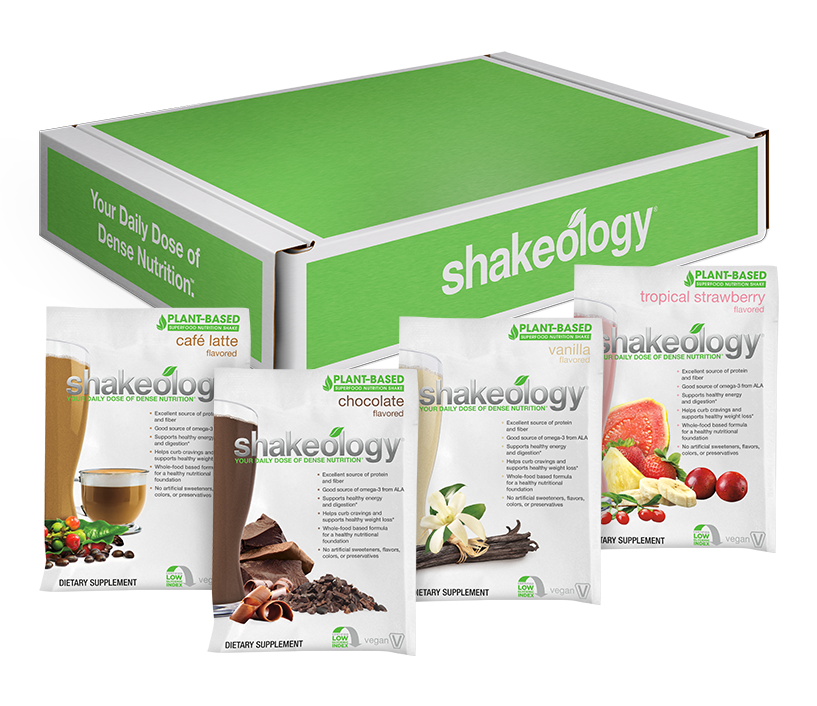 It comes with a 30-day money-back guarantee and for any reason, if you want to return the product you can do so.
These shakes replace one meal per day.  It is easy to prepare these shakes, add two scoops of powder with a glass of water or milk and your meal is ready.
It costs around $129.95 but if you register yourself as a coach, you will get it for $97.46.  It's a month's supply, so still, you are paying around $4+ per day.  I find it costlier just for a protein powder.  You will get much better options like Oziva, which comes in many flavors and a way healthier option if you are looking for a meal replacement shake.
Beachbody on Demand:
It is another product by the team Beachbody and mainly it is a subscription-based product.  It has workout calendars and progress trackers, to further help you in lose weight.  You can download the workout videos for offline.
12 Month Shakeology Challenge Pack $160: It includes the on-demand annual membership of Beachbody & 30 day supply of Shakeology.  After that, you will be charged $129.95 per month.
12 Month Membership Plan $99:  This plan is available only for the annual Beachbody on-demand program.
The Beachbody MLM Opportunity
Beachbody offers an opportunity to make money by selling their products as well as by building a network of people who joined under you.
Beachbody is an MLM company, and in the beginning, you join as a customer and buy the products for your personal use.  But to get discount on the products, you need to join Beachbody as a Coach.
The good part is you do not need to have a certification and enroll simply as a coach, who then promote products and guide other people.
Coaches are assigned by the Beachbody itself, so you do not need to search for the members.
How Much Does It Cost to Join Beachbody?
To join Beachbody and join as a coach you need to invest $39.95 for a digital business starter kit.  It gives you access to 30-day online coach office and support tools.
But you also need to pay $15.95 every month to maintain the access to these tools.
Can You Make Money with Beachbody?
As a Beachbody coach, you can make 25% on the products you sell.  But it is very difficult to make money by becoming a Beachbody coach.
You are not allowed to sell products on the social media as per their rules. You earn by selling products on your website. You get a 25% commission on the products you sell and 40% on Annual membership.
But it seems there are many other expenses than your membership fee. You will find a ton of complaints by these Beachbody coaches and many have already left Beachbody.
If you want to know the inside story of Beachbody coaches you should read this article:
17 BEACHBODY COACHES SHARE WHY THEY QUIT COACHING (OR SECRETLY WANT TO)
Let's sum up by going through some pros and cons of Beachbody.
Pros:
Products are good:
Though many have complaints about Beachbody Coach program, all agree that the shakeology and other products are good products.
With Prior Permission:
You can promote Beachbody products at trade shows and expositions with prior permission.
Good commission:
If your clients sign up for their annual on-demand program, you earn 40%commission on the sale.
Cons:
BBB Complaints:
Apart from a ton of complaints against Beachbody, it has 100+ complaints on BBB.  In fact, BBB has an alert for this company on their site.
No Commission :
When you are assigned as a coach if need to make a sale within six months.  Failing to do so, Beachbody will take them back and sell products directly to them.  Then you will not make any commission on the products they buy.
Is Beachbody a Scam?
Beachbody is an MLM company and established itself as a brand over the years.  It is definitely very difficult to make any money under such conditions. But the MLM module is such that, unless you make a sale you are not going to earn a dime.
Other than this Beachbody makes it mandatory for their coaches to have Shakeology every day to prove the fact that it works. Shakeology as the product might be good, but not to forget that it is quite costly, so you need to invest a lot in the products.
You also need to invest in other side activities like seminars, traveling, and so on.
It is a proven fact that it's very hard to earn with MLM, only a few at the top strata earns a substantial income.
Recommended Read:
Why multilevel marketing won't make you rich
3 Mind-Blowing Statistics About MLMS
Other MLM Reviews:
The Tranont Review: Why It's Difficult To Achieve Health & Wealth Goals With Tranont
Conclusion:
Beachbody is an MLM company and it runs like any other MLM module, you need to further investigate about MLM module and if you really want to join one.
It has many hidden cost, You need to pay all for yourself, that makes it difficult to make any money with Beachbody.
If you want to make your own money by selling products, start your own business by checking out my #1 recommendation. You'll get all the tools you need including a website, hosting, training, and 24/7 support.