There is a wide range of products available in the market selling vitamins, health foods, and supplements.  The number of companies that are promoting and producing these healthy foods is also increasing.  On the other hand, there is a vast number of people who think that these healthy foods and vitamin supplements are a must for good health and so do not hesitate to spend hundreds of dollars every month.  But can you really make money by selling these healthy foods and vitamins?  In this Youngevity MLM review, I will discuss if these products are of any worth and should you join these MLM companies.
Watch This Short Video On Youngevity MLM:
What is Youngevity MLM?
Youngevity is a multi-level marketing company founded by Dr. Joel Wallach in 1997.  It has a variety of products and supplements, drinks and also beauty products.  It also markets health supplements and related products such as beauty and personal care, sports drinks and other food items.  Home & Garden products are one of the popular products of Youngevity.

Like any other MLM company, Youngevity has two parts Products & Business Opportunity.  It has more than 31 products under 18 categories.  But as all MLM works, Youngevity also gives more emphasis on recruiting people rather than selling products. Youngevity has its headquarters in Chula Vista, California.
Youngevity claims that everyone needs 90 essential nutrients and that the human body can not produce, and it promotes these essential nutrients through their products.
Are Youngevity's Products worth Their Price?
Youngevity has around 90 products ranging from vitamins, supplements, drinks, health supplements, beauty, and personal care products.
Plant Derived Minerals is their flagship product is a white liquid you mix with water.  This particular product does not seem to have any particular taste but still, customers like it for the benefits it provides.
The products are available on their website or through their representatives.  Amazon has this product but at present, it is out of stock and you have to buy from their representative.
On their website, the product is sold under the retail and wholesale prices, US$26.99 Retail
US$21.95 Wholesale.
Youngevity claims,Our plant-derived products contain up to 77 minerals from these prehistoric plants in their unaltered form. Our bodies need a steady stream of these minerals (many in trace amounts) to function at a high level.
Youngevity claims that it is one of their main product but still you will find that no one has left any review for the product, and it's kind of strange.

The Youngevity MLM Opportunity
Youngevity has its own Independent Associate Program, through which you can join by investing in minimal membership or directly jump into CEO Auto Shipments that will cost you $499.
Your success depends upon getting more sign up for monthly auto-shipments and recruiting others.  Your income is based on the sales for which you will get the commission.
So you need to persuade people to join monthly auto shipments to get your continual commission.
How Much Does it Cost to Join Youngevity?
As a distributor, you need to sell three health packs so that you will get next month's Health pack for free.  In other words, you need to recruit 3 persons every month who will join underneath you and buy one of the health packs.  When you sell 3 products you will be entitled to get a product for free for the next month.
Youngevity has many membership options:
Retail Guest
Anyone who wants to buy the products, can pay retail & shipping charges and buy the product.  It is a free option.
Preferred Customer
You have to pay $19.95 in order to become a member of the Preferred Customer.  Once you become Preferred Customer you are eligible to get a 20% discount on all products.  For free shipping, you need to set up monthly auto shipping, and the products should be for a minimum of $99 in order.
Youngevity Distributor
To become a Youngevity Distributor you need to pay an annual membership fee of $49.95.  You get all the products at wholesale rates, qualify for free products and earn commissions.
CEO combo Mega Pak
CEO Combo Mega Pak is for those who are interested in becoming a distributor and serious about building a business with Youngevity.  This kit includes a welcome kit and a number of sample products that you can distribute to potential customers to try out.
You can also buy other types of kits depending upon what area of health you want to focus on.
Can You Make Money with Youngevity?
Like Most MLMs, your earning depend on the members joined under you and the commission they made.  Youngevity made it clear that the earning will be solely depending on you and there is no guaranteed income for distributors.  You can earn commissions, from your sales and the sales of your team members.
Youngevity Rewards
Youngevity Rewards is a way you can earn money with Youngevity.  Every dollar you spend you get a point for it.  These points can be redeemed for credit.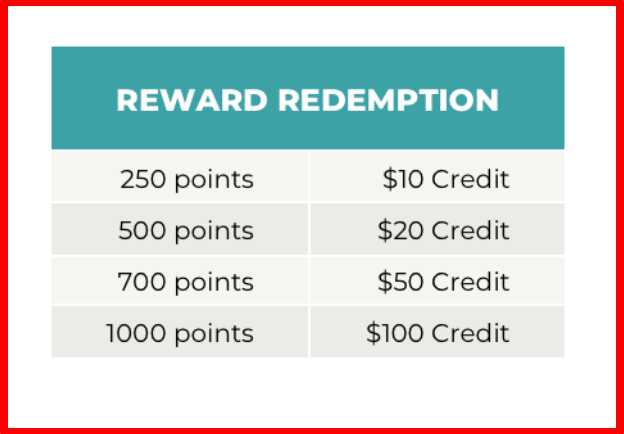 Pros:
Health Evaluation
Before starting any Youngevity products, it provides its customers with free online health evaluation.  It includes four areas of health- hard tissue, soft tissue, digestion & blood sugar.
Once this evaluation is completed and submitted, the customer receives a link to schedule a free telephonic consultation.
Telephone Consultation
In the telephone consultation, there will a thorough discussion on the evaluation report and then you will be suggested different options.  If you decide to go for a Preferred customer and pay the wholesale membership fee, you will get also the personal health coach.
Variety of Products
There are over 1000 products to choose from but the products will be decided by the health evaluation and the telephonic consultation results.  Products which will be helpful for your health, only be recommended to you.
Monthly Auto Shipments
Monthly Auto Shipment is a good option if you already decided to continue with the Youngevity products.  If you enroll in auto-shipment, you will save a lot of time, as then you do not need to order products every time when they run out.
It is the best option to earn the commission on monthly auto shipments.
Cons:
No FDA Approval
Youngevity was established way back in 1997 and by Dr. Joel Wallach.  Though Dr. Wallach's Selenium research has been recognized by the FDA (Food and Drug Administration) to be a necessary mineral, it's important to remember that the Youngevity products are not approved by the FDA.
Push the Auto Shipments
To earn any commission from Youngevity, first, you need to sell monthly auto shipments to your friends and family members.  The minimum order is $50, on which you will receive a 5% commission, i.e. only $2.50, excluding shipping.
Sign up Friends
In order to start making money with Youngevity, you'll have to sign up four friends to be distributors as well as purchase products yourself.
BBB Complaints
There are many complaints registered on BBB against Youngevity products for problems with auto-shipment, product returns, poor customer service, money-back guarantee and so on.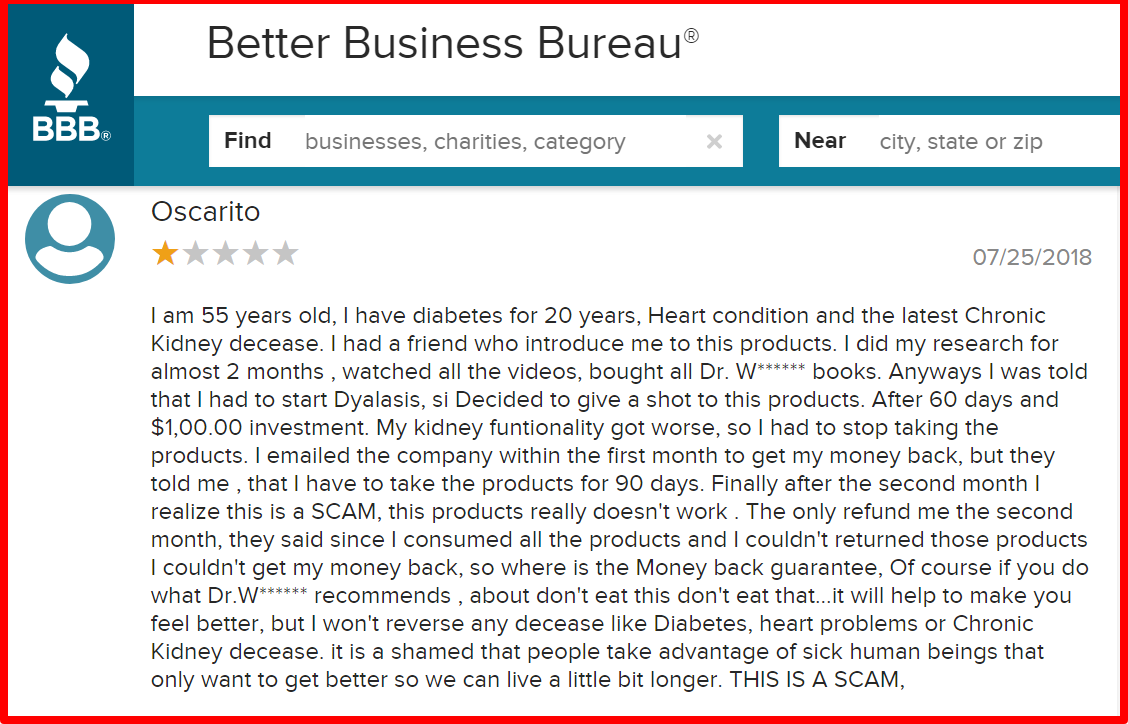 Is Youngevity Worth Joining?
Before joining any MLM, it is important to remember the way MLM works.  First of all, you need to invest upfront, to buy your kit, that will generally cost $100+
Secondly, you will make money only through sales, unless you sell a certain amount of products, you are not going to get any money.
Youngevity gives you a commission only when you enroll people under you for monthly auto shipments that too if you successfully enroll 3 people, you will get the next month's kit for free.
when you first get started, you'll only be making around 5% commissions on $50 sales. That's not a lot.  Apart from financial difficulties, you will also face problems with your family and friends.  So definitely, I would not recommend Youngevity or any other MLM to my readers.
Conclusion:
Working in an MLM structure is quite tough, and your income totally depends upon the team members joined under you.  As most of the MLM companies emphasis on recruiting other people than selling the product, recruiting others can be a tough job.
In many cases, you can harm your personal and social relationships, while trying to sell these products and their membership to your friends.
Instead of wasting your time and money on the MLM companies, why not build your own online business, by joining my #1 recommendation.  You can join for free, and have a website, hosting and 24×7 support to help you build your online business.