Alphay International is famous for selling vitamins created using mushrooms and Chinese herbs. People are becoming more health-conscious than ever before and the health supplements are in demand like crazy.  One will find a number of companies promoting these health supplements under different brands like Usana, Advocare, and so on. In Alphay products the main ingredient is edible mushrooms, which makes it a different from its counterparts.    But can you make money selling Alphay products, let's find out in this Alphay International MLM Review.
What is Alphay International MLM?
Alphay is an MLM company that sells varied products based on Chinese medicine, lifestyle products & mushroom-based products.
Alphay products are marketed through direct marketing and it was started back in 1959 by Hui Chen, under the name Jiangsu Anhui Biological Technology Co. Ltd.  Its locations are in the US  and Canada and it has more than 100,000 distributors.
Are Alphay Products Worth Their Price?
Alphay promotes its Products claiming that they are based on traditional Chinese medicines and maintain health, revitalize, cleanse, soothe, and balance your health.  The good thing is you can buy products individually or a combination.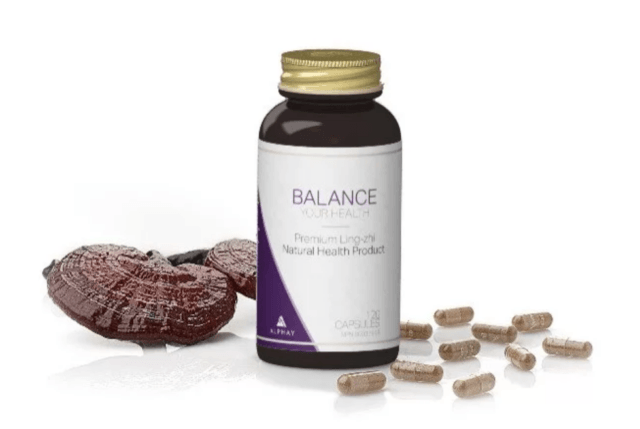 The above product which is known as Balance Supplements is available for $86 and it has 120 tablets.  It has many useful ingredients like organic Lingzhi mushroom, organic Lion's Mane mushroom, Cordyceps mushroom, and Schisandra.
But the product is not approved by FDA and it is quite expensive.  You will find all the ingredients available online at much cheaper rates.  Further, you will also find a disclaimer in the product description which says that the products are not intended to treat, prevent, or cure any diseases.  So why should one waste $86 on this Balance supplement if it does not help even to prevent disease?
The Alphay MLM Opportunity
Alphay offers an opportunity to make money by selling their products as well as by building a network of people who joined under you.
Alphay has products for every age and group, and by selling these products you can earn a commission.  You can also earn on the sales made by your referrals or the people in your network.
In short, you will be earning a commission by recruiting other people and selling Alphay products.
How Much Does It Cost to Join Alphay International?
The Alphay International membership starts at $35 and you get a website, training, and an online office.  There are two packs available which you need to buy:
The builder pack which costs $249 offers a 5% commission
The executive pack costs $999, offers a 15% commission
There are two more activation fees you need to pay, like a one-time commission activation fee of $1.95. and a pre-deposit commission processing fee of $1.50.
You can also enroll for auto-shipment so that you don't need to put the order every month, but it's useful only if you have repeat orders every month.
Once you earned a minimum of $10 as a commission, you get paid.
Can You Make Money with Alphay International?
There are a number of ways you can make money with Alphay products like you can buy products at distributor price and sell them at retail price.  The difference between distributor and retail price is your take.
You also get a 25% commission, if someone buys a product from your website.
Recruiting other people is another way to make money with Alphay.  When you refer other people to Alphay and they buy their first product you earn a 15% commission on the first order of your referrals.
You need to have 50 PQV(Personal Qualifying Volume), to earn from Alphay MLM.
Pros:
Low Commission Requirement:
Unlike many MLM, Alphay needs to have you only 50 PQV per month, in order to keep an active status to receive a commission.
Low Membership Fee:
One can join Alphay by paying just $35, unlike other MLMs where you need to pay hundreds of dollars upfront.  But eventually, you have to buy a starter kit which costs you $249 or more.
First Order Bonus:
Alphay gives you a 15% bonus when a new referral place first order with Alphay, so a  good additional income here.
Cons:
Difficult to sell products:
Alphay products are somewhat unusual than other fitness and wellness products.  It has a very limited appeal and caters to a selected group.  That will make it difficult to sell the products in general.  To make things worse, these products are not FDA approved.
No reimbursement:
You will not be reimbursed for any business expenses like travel to and fro to your client, phone, gas, electricity expenses.
Is Alphay International a Scam?
Alphay International is an MLM company and established itself as a legit and quality brand over the years.  It is definitely not a Scam.  But the MLM module is such that, unless you make a sale you are not going to earn a dime.
Most of your success is dependent on your team members, who joined under you.  Unless they are active and making sales, your earning potential is limited.
It is a proven fact that it's very hard to earn with MLM, only a few at the top strata earns a substantial income.
Recommended Read:
Why multilevel marketing won't make you rich
3 Mind-Blowing Statistics About MLMS
Other MLM Reviews:
Conclusion:
Alphay is an MLM company and it runs like any other MLM module, though the good thing is Alphay is offering a good 15% commission.  Still, you need to further investigate about MLM module, if you really want to join one.
MLMs are not the best way to start your own business, it has many loopholes, and if you are just starting out in the Internet world, it might be very tricky.
It has many hidden costs like shipping charges.  You need to pay all the shipping charges for yourself, that may eat up any commission that you make.
If you want to make your own money by selling products, start your own business by checking out my #1 recommendation. You'll get all the tools you need including a website, hosting, training, and 24/7 support.