Welcome to My Review of Happy Color App!
Who doesn't like coloring right?  In childhood, we all loved playing with colors but as we grow, we rarely indulge ourselves in coloring.   Somehow we caught up with the idea that coloring is only for the children.  But in recent times, due to worldwide lockdown, the popularity of colouring apps started soaring.  Many find coloring not only time bursting but also relaxing. Science and studies have many proofs showing its usefulness.
Some findings show that Coloring has the ability to relax the fear center of your brain, the amygdala. It gives the same state as meditating by reducing the thoughts of a restless mind. This generates mindfulness and quietness. While coloring we use both of our brain hemispheres. While logic helps us stay inside the lines, choosing colors generates a creative thought process.
You will find many colouring apps, free and paid, on Google Play.  One of my favourites is Happy Color App, Let's have a quick look at it:
Happy Color Review
App Name: Happy Color – Color by Number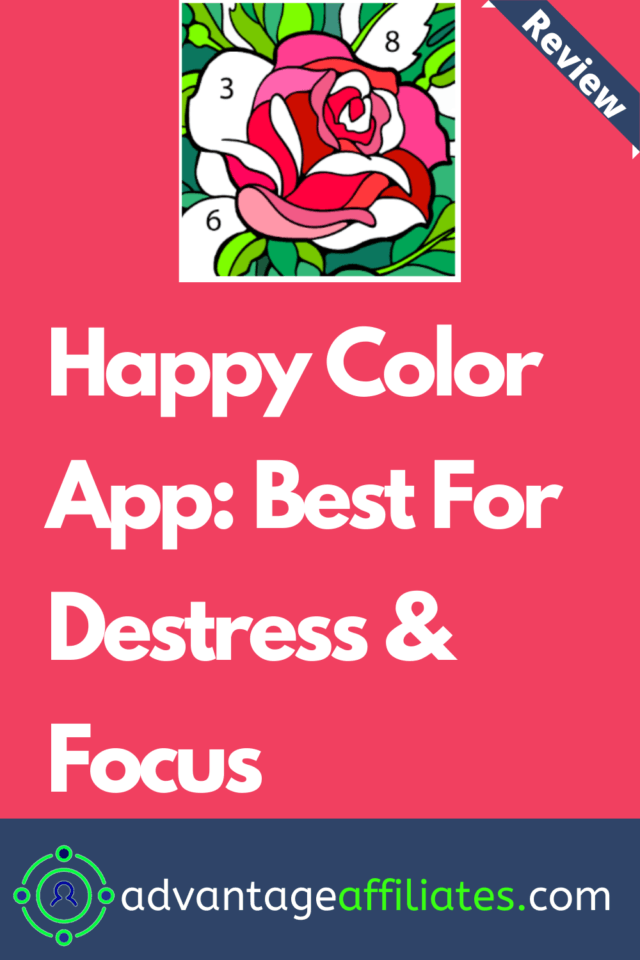 Requires Android: Varies with device
Updated: 19 Aug, 2020
Size: Varies with device
Requires Android: Varies with device
Current Version: Varies with device
Installs : 50,000,000+
Star Rating: 4.5 of 2,078,307 users.
Price: Free & Paid
Recommended: Yes
What Is Happy Color App All About?

Happy Color is an app, which is available on Google Playstore, Basically is a coloring app with beautiful pictures to colour with the help of numbers.  Happy Color has 4000 free images to colour.  It has divided pictures into many categories, so it becomes easy to choose an image to colour.
Once you install the app, you will find two menus across your screen.  The above menu shows all the available categories and in base menu, you will find more images by clicking on the particular tab.  It has 4 main tabs:
Library
Daily
My Feed
News
In Library, you will find all the huge data of the image collection.  Under Daily, you will find a new image every day.  In My Feed, you can see all your images.  You can also find out completed images and in progress coloring images.  Sometimes, it's not possible to complete a colouring image totally, so it saves your half-completed image under the "in progress" tab.  So it becomes easy to find the incomplete designs.
What I like the most about Happy Color is it has a vast number of Categories to select an image.  It divided pictures into categories like animals, places, hobbies, flowers, interiors, nature, mandala, art, blend, butterflies, classy, fantasy, hobbies, holidays, and many more.  You will also find a section of pictures under editor's choice.
It's very easy to colour the picture. once you selected a picture you will find all the colours with preset numbers.  These numbers are printed on the picture.  To colour the picture, first, you choose a colour say with no.1  This number you will find placed on many different parts of images, you just need to select one and then touch all the places with number one and the picture will be automatically get coloured.
Sometimes, it may happen that you find it difficult to locate a number in the image, so you can take the help of a hint option, and twice it will help you to locate a number in the picture.  If you end up with no hints anymore, you can always choose an option to view an ad, and you will get the hint once again.  But most of the time you don't need to choose the option, you can find the number by zoom in and out the screen.
What's New?
As I said Happy Color has a vast library of pictures to colour, but still they keep adding new pictures for all kinds of users.  Recently they added Marvel Super Hero Picture Packs, Including Spider-Man, Captain America, Iron Man, and More.
A LOT of technical improvements have been made to make coloring experience easier.
How to Join Happy Color?
To download Happy Color visit Playstore and search for the app, or click the link below.
Pros & Cons of Happy Color
Pros:
Happy Color has 4000 free pictures to colour
Free app download
A vast number of pictures in Library
Different categories
Share coloured pictures & with friends in video format also
Get different bonus pictures for daily completing challenges
Cons:
Ads can be an issue, but not disturbing.
You require a good internet connection.
Conclusion:
Happy Color has 50,000,000 downloads to date and has a good 4.5star rating of about 2,078,307 users.  So no doubt people are finding it useful.
Happy Color has a paid version also and you will find in-app purchases available.  A must download an app to destress.
I have reviewed some similar products before:
5 Best Educational Toys for 2-3 Yr Old
Google Opinion Rewards: Easy Ways To Earn Credits
Don't hesitate to share it with whoever you believe will benefit from it!
If there's something else you want to know or you have any questions, please feel free to leave a comment below and I'll get back to you ASAP!
Whatever you do next, I wish you nothing but the best 🙂
Jivita