In any business, online or offline, interaction & communication is the most important factors and conversion is a step further of a successful interaction & communication with your audience.
In simple terms, conversion occurs when a visitor to your website completes a desired goal like such as filling out a form or making a purchase.  conversions can be of any type, it can be an online sales, leads, email signups, form completions.
Tracking Conversion is important for many reasons.  By tracking conversion you will be able to find out what an audience does on your website.
Google Analytics can greatly help you to understand your audience better and how they perform on your website.  Therefore traction conversion can help you to get more sells and more customers by the insight provided by the conversion data.
Conversion tracking can be helpful for many reasons.  First of all, you will be able to track the record of your visitors and then take the necessary steps to improve the performance of your campaigns.
Google Analytics can provide you detailed information about your audience, what action they take on your website.  How they navigate through your website, on which page how many times they spend and so on.
Track Conversions Using Google Analytics
Conversions can effectively be tracked by using Google Analytics. It is important to know which links are working and which links are not, in your blog post.  While creating content and promoting hundreds of products, we create many affiliate links.  so it will be difficult to find out which links are working and converting if we do not tract it.
Recommended Read: 5 Tips On How to Find A Product To Promote
Creating Goals and Done for your events, can be immensely helpful to track the happenings on the website.  The main difference between Goal and Event is that the goal is created by you but events are done for you.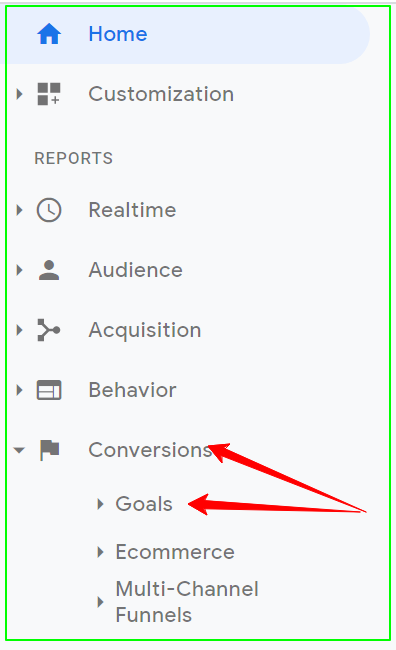 You can also find the "Goals" tab, by clicking the gear icon/ Administrator icon, then clicking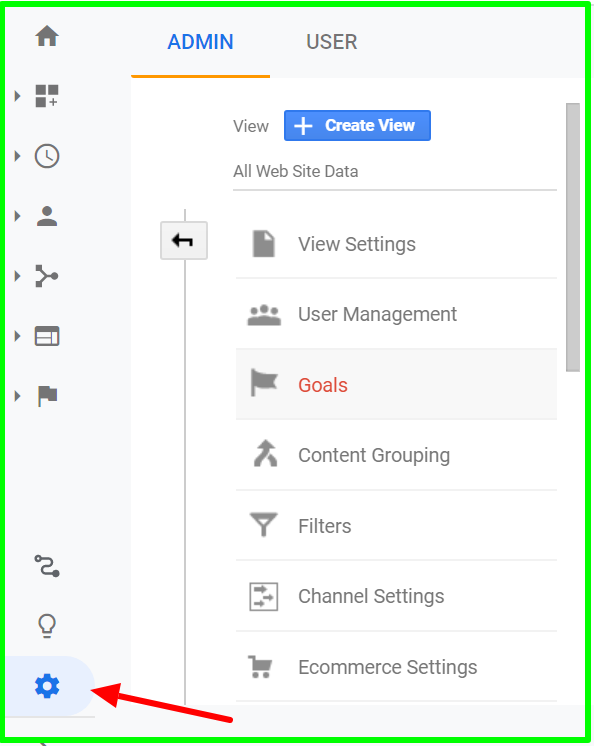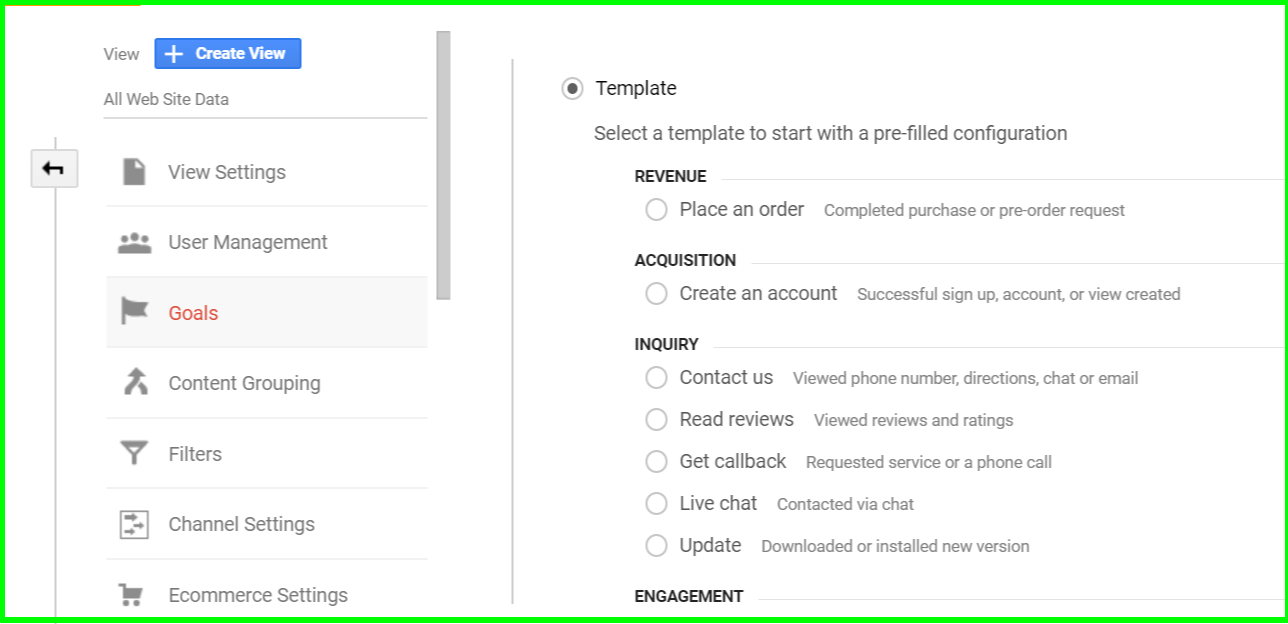 To start with create "custom" goals, which are easy to create. While creating goals you can add dollar value to your goals.  So that you can easily access data that can help you to track your goals.
You can access the data on the homepage of Google Analytics.

An alternative way to  track conversion
Most of the bloggers use All in One SEO Plugin and it has specific settings through which you can track the conversion on your site.
Log in the back end of a website and Click on All in One setting, click on General Settings and scroll down until the Google Analytics settings come up.  check the box with the "Track Outbound Links" option and it will reflect in your Google Analytics data.
Pretty Links:
Pretty Links is a plugin that is very popular and helpful to track the conversion on your website.  It is very simple to use.  You just need to add the URL or your affiliate link which you want to track.
Pretty links is a powerful WordPress plugin which helps you to create clean and simple URLs on your WordPress site.
It allows you to turn your ugly, long links into pretty links.  Pretty Links is also a link shortener that allows you to shorten your post/pages  URL links and post it on social media and an email marketing campaign.
Unlike another URL shortener like TinyURL and bit.ly, Preety links create short links originating from your own domain, which helps to establish as a brand.
Pretty links track each hit on its affiliate link and provide a full report on the traffic source, browser, etc.
You can also redirect your links or choose a default redirection type to enable tracking, enable no-follow to specify slug character count, enable Google Analytics, and more from this option. You need to enable Google Analytics on your site.
Now, whenever someone clicks on your link, it automatically gets tracked and you get full data in the pretty link dashboard.
So, with the help of these two tools pretty links & Allinone SEO plugin, you can easily track the links on your website, which further helps to get better conversion.  In all in one plugin settings, you need to activate Track Outbound links to get the related data.
Tracking conversions is important for many reasons, as I mentioned above and so we should try to track every conversion.
Even if you have multiple links on a single blog post, it is possible to track all these links with the help of pretty links and Google Analytics.
Google Analytics is a very powerful tool, which not only helps to track the conversion but every single activity on the website.  All the tools mentioned above, like Google Analytics, Pretty Links, All in one ar free tools.   Pretty Links & All in One are free and paid versions also.
Conclusion:
Conversions are the most crucial part of any business, so it is important to track every conversion on the website.  Conversions can be of many types like filling a form, clicking a link, signing up for an email list, sale, etc.  But to track these activities on your Google Analytics can help us.
With the help of Goals and Events, we can create a path or funnel which guides us to the exact movements of the readers on our website.
We can find out whether a link is working or not, or which of our posts are doing best.  If Top 10 is working best or Best of posts are converting best on-site.
These insights help us to focus our efforts to improve that particular area and increase the conversion rate.  Apart from Goals and Events in Google Analytics, All in One and Preety link Plugin can also help us to track the conversion.
With all these different conversion tracking techniques, it has become really easy to track conversion on the website.
Hey friends, do you create Goals & Events in Google Analytics?  Or do you use Preety links to track conversion?
Does tracking conversion really help you to increase sales?  Let me know in the comments section below and I will be happy to guide you in the right direction.