Raspberry Pie is quite popular among the young generation mainly because of its small size, and it works like a normal computer.  Also, it offers a groundbreaking increase in processor speed, multimedia performance, memory and connectivity that is unmatched.  In this Raspberry Pi 4, Model B review, we are going to find out its pros and cons, and how beneficial it is to use.
What is Raspberry Pi?
Raspberry Pie is a low cost, credit card-sized computer that plugs into a computer monitor or TV and uses a standard keyboard and mouse.  It helps people of all ages to learn and explore computing, how to learn program languages like Python and Scratch.
How Does Rasberry Pi Work?
Raspberry Pie has various ways of connectivity, USB, 2 USB Ports, Wifi, etc.  An SD card inserted in the slot of the board operates as a harddrive for the Rasberry Pi.  It is powered by USB and the video output can be hooked up to a traditional RCA  TV, a more modern monitor or even a TV using the HDMI port.
All Raspberry models (except the Pi zero are equipped with Ethernet ports.  You can install your preferred browser, but it comes with LibreOffice is pre-installed, along with chromium-browser.
Benefits of Raspberry Pi
Raspberry Pi is a multifunctional kit which you can use for different purposes, following are few of them:
Set up a Retro Gaming Machine
One of the most popular uses of Raspberry Pi is it ideal as a retro gaming machine. It is powerful enough to be used in several different ways.  Two main options are available for retro gaming, Recalbox, and Retropie.  Many popular 16 bit games can be revived on Raspberry Pi.
2. Build a Mine craft Game Server
Raspberry Pi can be used as a game server also, it makes an excellent game server for mine craft, letting you play from anywhere in your home network.  If you have multiple Pis, having one as a dedicated server will give you great gaming experience.
Other multi-player can be set up on the Raspberry Pi, Open source ports of Quake, Civilization, Doom, and Open TTD can be installed as game servers on your Raspberry Pi.
3. Make a Time-Lapse Video
You can make a time-lapse video with the help of Raspberry Pi.  Combining the Raspberry Pi camera module with a different script creates another use.  This is done by taking simple frames with a timed delay.  You may prefer a  smartphone tripod to steady the device.
The Best Tripod – Switchpod Review
You can film flowers in the garden, fruit in a bowl, clouds in the sky, you are only limited by your own imagination.
4. Broadcast a pirate FM Radio Station
When you need to communicate with a group of people, with no internet, you can always use Radio, the Raspberry Pie is capable of broadcasting on an FM band.
Broadcasting over FM without a proper license is illegal, thankfully it can cover only a short distance.
5.  Build a Raspberry Pi webserver
You can set Raspberry Pi to serve as a web server which means you can host your website, might host a blog for example.
You'll need to get started by installing the right software: Apache and its associated libraries. Or you might install a full LAMP stack, with PHP and MySQL alongside Apache. It's useful if you also set up FTP.
Once these steps are completed you can save HTML files into the www/directory and your web server is ready.
Apart from this you can create a Twitter, Twitch bot, Security cameras, Home automation, recognize a face, unlock the door, turning on and off the heater, etc. can be done with the help of Raspberry Pi.
Limitations of Raspberry Pi
32 Bit Operating system
Gets Hot
But it is very low cost, you will get under $50 on Amazon.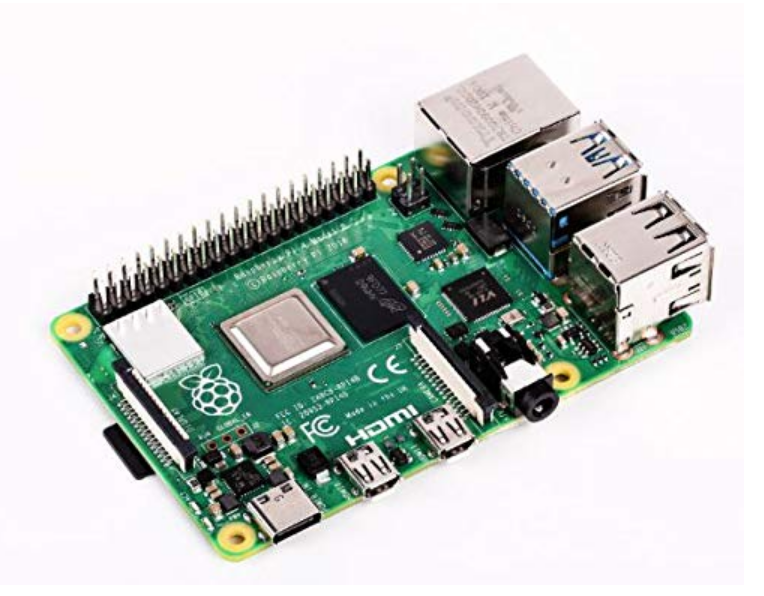 Quad-Core 64-bit Broadcom 2711, Cortex A72 Processor

Dual-Display Micro HDMI Ports which supports H 265 Decode for 4K Video @60p

LAN RJ45 10/100/1000 Mbit (Gigabit LAN over USB 3.0)

WLAN 802.11 b/g/n/ac (2,4 + 5,0 GHz)

Operating Power 5V@3A via USB Type-C Port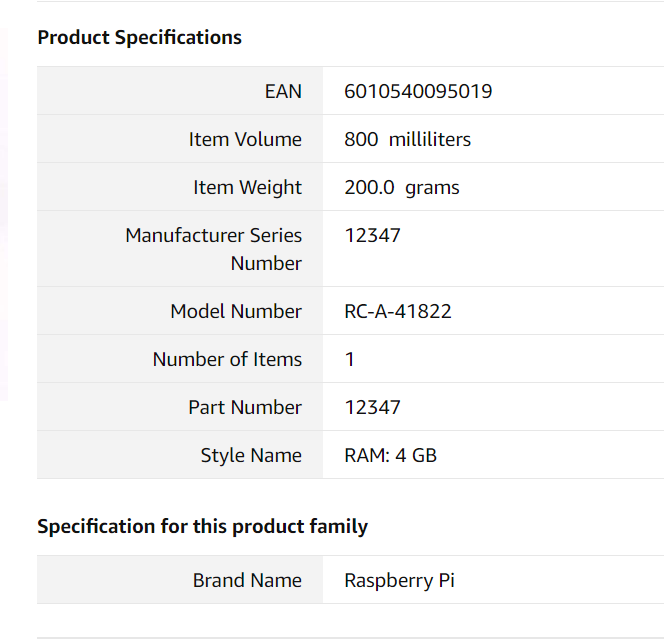 Pi 4 B is upgraded with Latest High-Performance Quad-Core 64-bit Broadcom 2711, Cortex A72 processor clocked at 1.5GHz speed. Which is design to use 20% less power or offer 90% greater performance than its old version.
Hardware upgrade on Pi4 developed for faster performance not only the loading time with all-new 1GB/2GB and 4GB LPDDR4 SDRAM variants but also in connectivity with Dual-band 2.4GHz and 5GHz, 802.11 b/g/n/ac wireless LAN and PoE capability via a separate PoE HAT.
In addition to its USB 3.0, improve the transfer speed by 10x than USB 2.0 to provide you significantly faster true Gigabit internet experience.
It has a five-star rating and "Amazon Choice" label, at present available at a 49% discount.
If you are a newbie to Raspberry Pi and know nothing about it, not to worry a newbie-friendly book on the subject is available on Amazon.
Learn Robotics with Raspberry Pi: Build and Code Your Own Moving, Sensing, Thinking Robots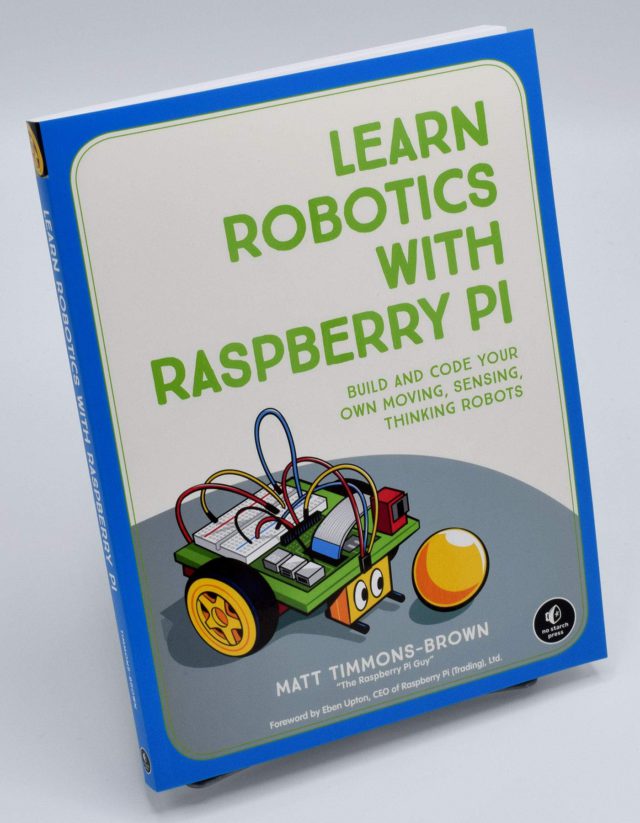 In Learn Robotics with Raspberry Pi, you'll learn how to build and code your own robot projects with just the Raspberry Pi microcomputer and a few easy-to-get components – no prior experience necessary!
Also if you want readymade kits also are available on Amazon
You will find some great reviews about this product on Amazon.
27 August 2018
Size: PiBOX – Essential Combo Red/White
Verified Purchase
The packing is excellent. All the content is of premium quality, you realize that when you handle the stuff. There is also a note inside saying "based on customer feedback, the charger of higher rating has been included". When I checked customer reviews, that was one of the points people talked about and it was a delight to see that manufacturers have considered the same already, acted upon it and made it very clear with the note. After, plugging the USB mouse, keyboard and HDMI display, I could get started in a few minutes. Good work, keep it up!
Conclusion:
Raspberry Pi seems to be a good addition as it can perform many tasks and make your life easy.  The vast number of tasks it can perform makes it a good buy.  Also, it is a great way as an educational program for kids.
Since it is a very lost cost product, it is also useful where computers not feasible.  It can be used from general-purpose and home automation tasks like recognize faces, unlock the door, turning on and off heaters, etc,  it can perform much more difficult tasks like wildlife photography, air quality monitoring, Twitter or Twitch bot, etc.
Hey Friends, Raspberry Pi is really a useful tool, what's your say on the topic?  Pl let me know in the comments below.