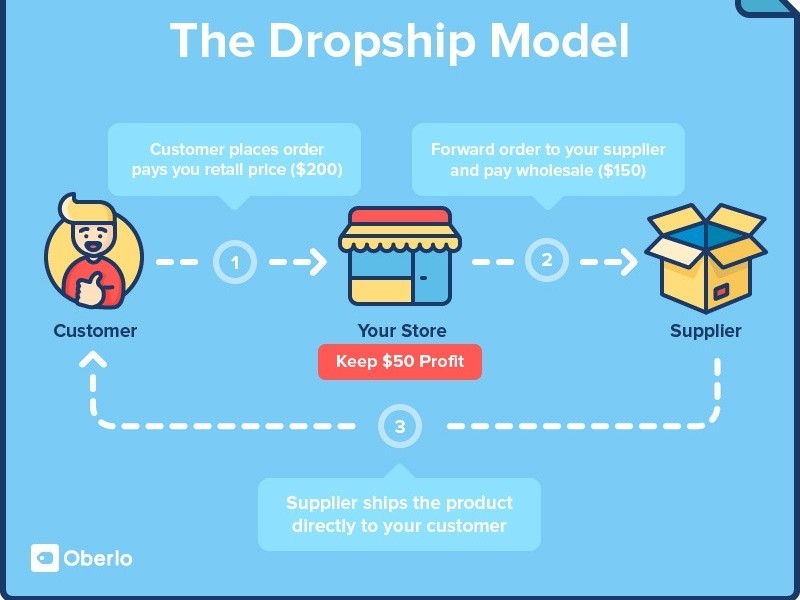 Dropshipping is gaining popularity among online marketers as it can be started with minimal investment with a great return on investment.
If you have a look at Google trends for the last 5 years for dropshipping, the constant increase and hike in the graph clearly shows the increasing popularity of dropshipping.
What is Dropshipping?
Tha above picture defines what dropshipping is.  Your store or a website plays the role of a middleman between the customer and the wholesale supplier.
The point you should remember is here we are dealing with wholesale supplier and not the retail supplier.  As a merchant you do not need to stock the product, instead when a customer buy a product from your store, you place the order to a wholesale supplier and on behalf of you, wholesaler fulfills your order.
As the cost of the product on a wholesale supplier is much less than the retailer, you earn the profit.  The merchant never sees or handle the product.
The wholesalers will take care of everything else, and you as their retailer never have to hold, handle, and ship the ordered products.
Now that you got a basic idea of what dropshipping is , you also need a wholesale market place or a bunch of dropship wholesale suppliers.
Suppliers has a major role in dropshipping as you don't have any control over the whole process of dropshipping but to place the order to a wholeseller.  It is the responsibility of a supplier to ship the product to a customer within a time period.
12 Best Wholesale Dropship Supplier for E-Commerce
There are many wholesale suppliers are availbale on the Internet, which provide their services by providing you annual membership, paywall and some are free services.
1. AliExpress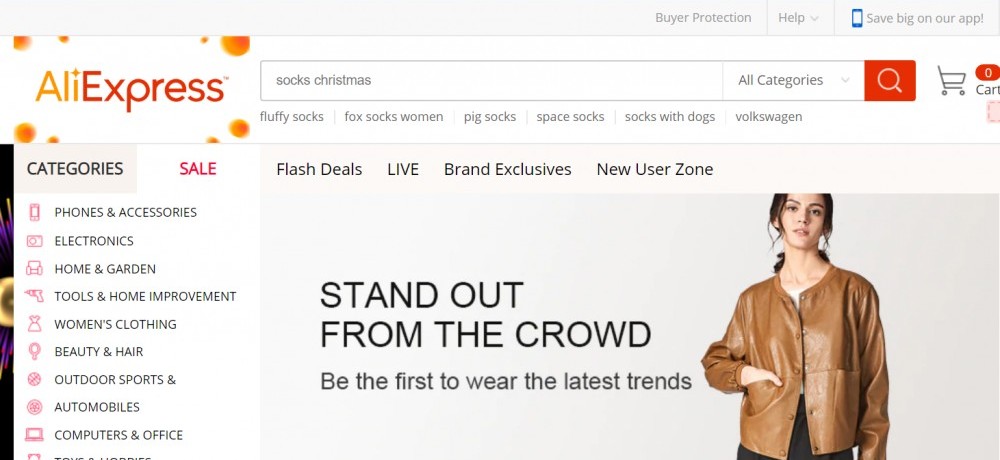 Aliexpress is one of the major wholesale supplier of tons of products.  Aliexpress has a strong network of more than 130000sellers and have buyers from more than 200 + countries.
Ali express have every possible product and selling these products at a very minimal rate.  So it is a huge opportunity if you want to start dropshipping.
2.Salehoo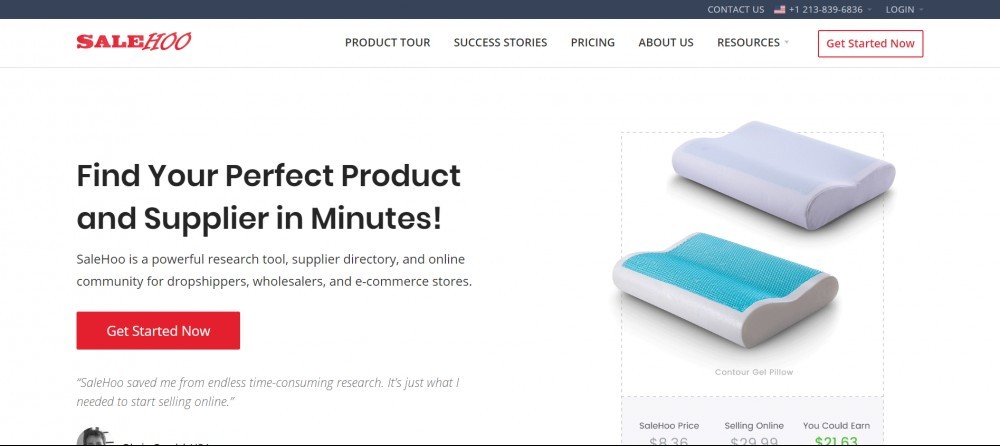 Salehoo is a website specializing in global trading between wholesalers and retailers.  It is one of the largest diretories on the Internet and one of the first to offer international wholesale contacts.
SaleHoo is a powerful research tool, supplier directory, and online community for dropshippers, wholesalers, and e-commerce stores.
Salehoo is a paid platform, costs flat rate at  $67 for a year, with a 60 day Money Back Guarantee.  It has suppliers over  2,500,000 products and brands.
Doba
Doba was founded by Jeremy Hanks, Brandon William in 2002.  Doba ha over 2 million products to choose, Doba also allows you to export inventory to Amazon and Ebay.
doba offers you 14 day free trial, and it's quite expensive service among all .  Its plan starts from basic, advanced, pro and Enterprise, (29,69 and 249)
The main drawback of Doba is it does not have any reviews or star ratings for its any of its products.  It's reaaly difficult to find out which product will perform well or not.
4.Wholesale2B
Wholesale2S boasts of having more than1.5 million products, and integration with Amazon, Ebay and Shopiiiify.  Wholesale2B offers you a free account, you can also pay on monthly or annual plan.
Ver surprisingly, Wholesale2B does not provide you any phone number or email address to contact them so for any kind of support you have to depend on the online ticket support.
5.Worldwide brands
Worldwide brands is not a supplier in itself, it onlly publishes the wholesale product sourcing information that is certified exclusively by eBay.
It boasts of 14 million products and 8,000 suppliers for one time fee.  You have the option to drop ship products directly to your customers or purchase the products in bulk and ship them yourself.
6.Wholesale Central
It is free to use, Their entire service is focused on helping retailers and suppliers to find each other.  It has a very small list of suppliers, only 84 out of 1000, offer drop ship.
No integration and automation , so most of the work you have to do manually. Wholesale Central lists over 400,000 different products from more than 1,000 wholesale stores online. (Remember, only a small portion are drop ship-ready.)
7. Dropship Direct
Dropship Direct has more than 120,000 products and it get products from around 100 suppliers.  Dropship Direct has no dropship fees but does have a 15 percent restocking fee. While the dropshipper manages the shipping and deals with the returns, you will still be responsible for customer service.
8. Sunrise Wholesale
Sunrise Wholesale offers 15,000 products from 7 suppliers.  It allows you to export your products, its descripton to Amazon, Ebay and to your own website.
Sunrise Wholesale offers the standard shipping options that most dropship services do, including order tracking and blind shipping. Orders placed before 1 p.m. Pacific Time are shipped same day. Average shipping times are five to seven days, and shipping is available in the U.S. and Canada.
9. Mega Goods
Mega goods specializes in electronics and only have 2000 products.  Megagoods lacks analytics and new-product notification features. You can view its products before signing up, which can help you decide whether the products Megagoods offers are relevant to your store.
10. Inventory Sourcce
inventory source has more than 1 million products  You can use data feeds to export products to your website or the online marketplace of your choosing. These exports include product descriptions and images. Inventory Source can also construct a website for you if you don't have one.
11. National Dropship
it has 2,50,000 products National Dropshippers has a variety of plans, including the option to pay for a lifetime membership. It is one of the priciest website plans we saw. You can sign up for a free trial to see if this dropshipper is right for you. National Dropshippers charges a standard dropship fee in addition to shipping and handling costs.
12. Dropshipper.com
This dropship service offers more than three million products and works with 500 suppliers, The membership fees you pay for using Dropshipper.com vary, again, depending on which plan you choose. The directory plan requires a one-time fee, but if you want the auction or website plan, you pay an upfront fee and ongoing monthly membership fees. You can also choose an all-in-one membership that combines all the plans. This service also charges one of the highest dropship fees of the services we reviewed. There is no free trial.
Hey friends, if you have any questionn or queries on the subject pl let me know in the comment section below, I will be glad to answer your queries…