Welcome to My Review of FlexClip!
As we all know, today readers prefer to consume content not only in written form but also in video and audio (Podcast) format.  That's why YouTube has become the second-largest search engine after Google.  YouTube is a Google product so it's very obvious that Google promotes YouTube videos on the searches.
But if you are a content creator or a blogger you need to create videos to get ranked and to increase the visibility of your brand or website.
There are tons of free and paid resources which can help you to create videos and if you are like me, not a very technical person, then I am sure you will be in a search of resources that are very easy to use and helpful at the same time.
I know it can be time-consuming to go through all these resources, so I am starting this new series on Best Video Editing Software of the year.
Video Editing Softwares are one of the first things you want to create your own videos.  As I mentioned above, there are a ton of video editing software available in the market.  So it's quite tough to choose any one as the best.  It all depends on the type of video you want to create for you or your clients.
Today I am going to Review FlexClip Video Editor in this series.  So let's find out what are its features and should you try this video editor.
FlexClip Review
Company Name: FlexClip
Website URL: flexclip.com
Owner: Lin Xiao, PearlMountain Limited
Launched in: 2012, according to WHOIS
Price: Freemium
Recommended: Yes
What Is FlexClip All About?
FlexClip is a popular video editor that helps to create compact and enticing videos in minutes. Creating stunning videos now becomes easy with the FlexClip video editor.
FlexClip has premade templates which makes video making a breeze.  Even if you are totally new to video making, with the help of FlexClip you can create professional videos very easily.
The best part about FlexClip is it's easy to navigate dashboard, it's very intuitive, and need not need to invest a lot of time to learn it.
You can make videos for all major social media like Facebook, YouTube, Instagram, and Tiktok.  Though I personally miss the Pinterest template.  Because Pinterest is a major social media platform that can drive traffic to your website.  Read More About Pinterest.
Overview of FlexClip Benefits
Free to Join
FlexClip is totally free to join.  It's a nice way to have a look around the tool before you go premium.  FlexClip offers you a free account for life.  So you do not need to pay upfront to start video-making videos.  FlexClip also has different price options if you want to upgrade and with the upgrade you get additional features and benefits.
But if you are starting out and new to video making, FlexClip can be a good option.
2. Readymade Templates
FelxClip is one of the easiest video editors and has hundreds of templates ready which can be very handy.
You will find templates literally for anything for different businesses like real estate, education, corporate, promotional, etc.
Also, you will find templates for different occasions like birthday, wedding, newborn baby, travel, and music.  In the music section, you will find templates, especially where you can add lyrics – a nice addition.
3. Extensive Media Library
FlexClip has a vast library of stock videos, photos, and music that you can use without worrying about copyright.
In a free account, you can use only one stock video in your project, but you can upload your own videos and images that you can easily download from websites like Pexels and Pixabay.
If you want to add different soundtracks, freesound.org is a go-to place where you can find a great collection of soundtracks that are totally free to use.
4. Different Video Editing Tools:
FelxClip offers different tools that can be used in your projects.  With FlexClip, you can trim your videos without compromising the quality and premium render.
In addition, you have some amazing tools like dynamic text, overlays, elements, and various backgrounds that for sure give your project an enticing look.
Other tools like voice-over, adjusting aspect ratio, setting overall resolution, photo to video conversion, video splitting, and video zooming can be very useful.
5. Video Output Quality
If you're using a free version, FlexClip can only export 480p SD videos. The paid version supports high-definition video, allowing you to download 720p and 1080p full-HD videos.
You can download it in MP4 or GIF form.
FlexClip Pricing
FlexClip offers different plans like Free, Basic, Plus, and Business.  It also offers a 50% discount if you choose an annual plan.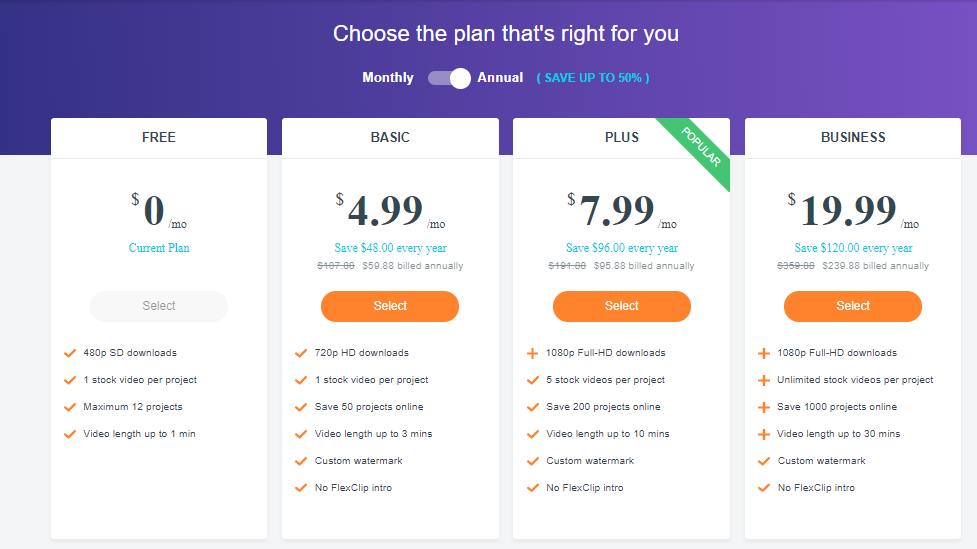 Technical Details
Devices Supported
FlexClip on Google Chrome
Download Window version
Pricing Model
Customer Types
Small & Medium Business
Freelancers
Read FlexClip FAQ for detailed information.
User Reviews Online
For any product, it's important to have good positive reviews online which help other users to know about it.
In my research, I found that FlexClip has more positive reviews compared to negative ones.  It's very common that you receive a few negative reviews.  But what's promising FlexClip seems to improvise it for a better user expperiece.
As you can see in the screenshot around 90% of users (including excellent and great) are happy with FlexClip.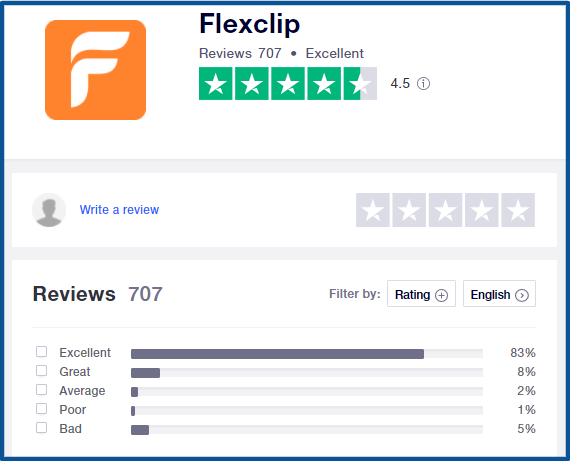 Pros and Cons of FlexClip
Pros:
Free to join
Easy to use interface
Very easy to customize
Readymade templates
 Lot of animations and overlays
Extensive media library
Drag & drop editor
Cons:
in a free edition only 480p SD download
voice over can be difficult
Conclusion:
I've spent some time digging through all the layers to get into the heart of the system and discovered that it's really easy to create different kinds of videos with FlexClip.
I would definitely recommend FlexClip video editor for newbies, it's free to join and can make 10+ projects in a month.  Also you can use one stock video in the project or else as I mentioned above also, you can upload your own photos and media.
Though I like FlexClip there are some areas where it disappointed me.  Particularly it allows only 480p SD download for free account.  I would definitely like FlexClip to increase it to 720 for free accounts.
I see a huge potential for FlexClip and it would not be an exaggeration if I say it could become "Canva" in a video editor.
Also, I find it a bit difficult to voice over for long videos as you have to hold the record key all the time till you need to record your voice.
Other than these two points, I find FlexClip a really good video editor.
If you are a blogger like me, you know how important creating content in different forms. and if you want to learn to blog and promote different products through affiliate marketing, I would highly recommend check out Wealthy Affiliate, My # 1 Recommendation. It helped me to earn substantial income over time.
I recommend WA to anyone who wants to build their own online business because it offers a website, hosting, basic training (includes 120 lessons), keyword research tool (30 searches) all free.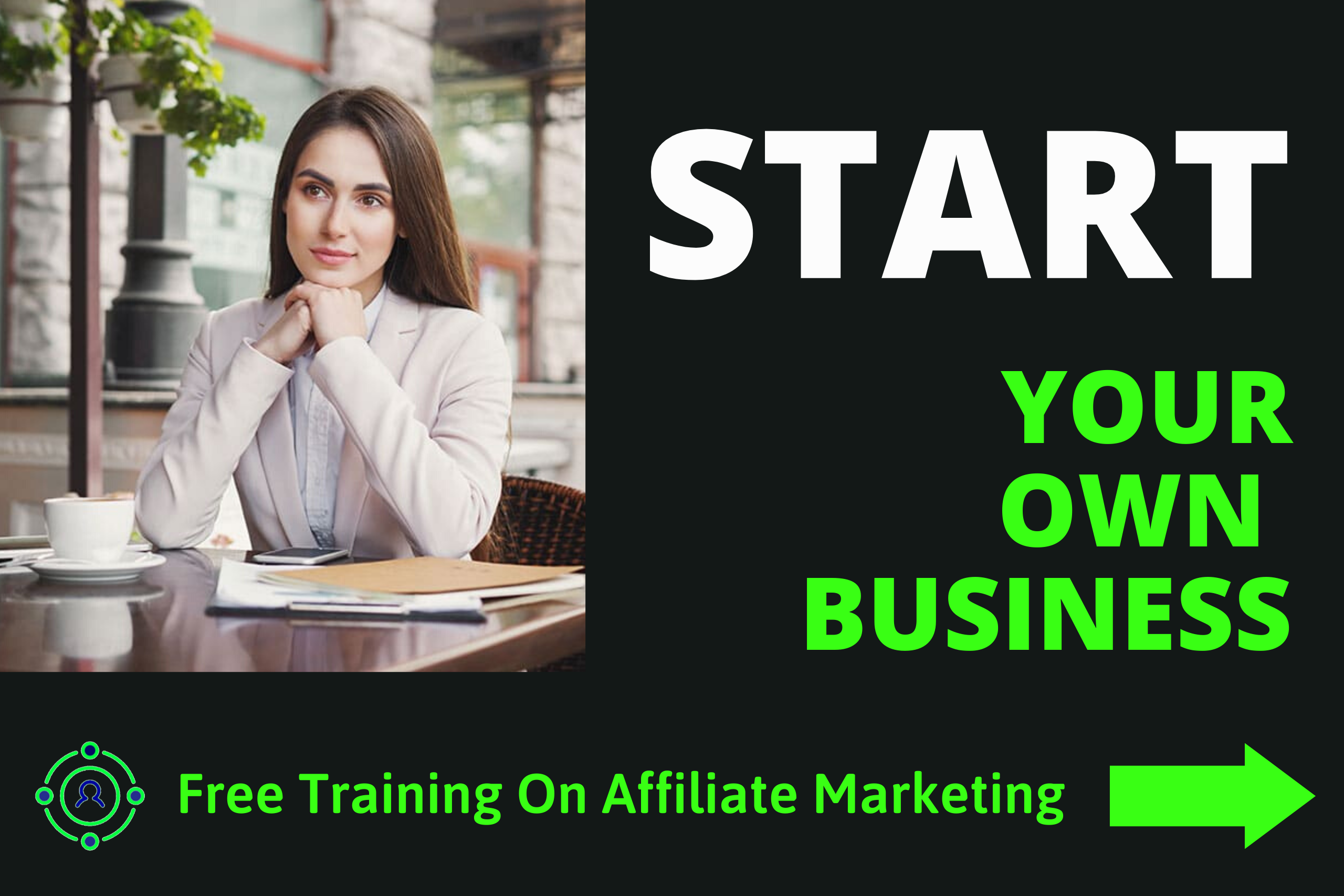 After you join WA, don't forget to complete your profile. people are more willing to help you if you have a profile set up.  It adds credibility within the community and it shows that you are serious about your business & success.  It will help you to get a ton of help from WA members and also help me to earn 2 credits, which I use to bring relevant content for my readers.
Here is a free training on How to Set Up Your Account at Wealthy Affiliate.
It is the platform where I am working for the last few years and learned about online marketing.  But if you want to earn legitimate money, you need to commit to this program.
Legitimate Opportunities Requires Legitimate Effort
Making Money Online is much like any other business, which requires hard work, Patience, and Persistence.
The people who fail online is because of their wrong mindset.  People who do not want to work hard, or they want to put in little or no effort to get the results.
The business module which I highly recommend is not a get rich scheme.  You need to work hard and work hard consistently.  This is the method which has succeeded in the past and will be successful in the future years also.  It is a time-proven method.
Why I am so sure about this program?
I like to recommend my readers those programs/ products which will add value to their life, and I am sure you will thank me for introducing this program to you!
It is Free to Join
The most important thing that it is free to join, you do not need to pay a single dime while joining.  And I would also like you to go through the Starter Membership, see whether this program is for you.  Take full advantage of Starter Membership and if it suits you, Go Premium!
The Support is amazing
When you are building an online business, sometimes it becomes lonely.  You need encouragement and support from others.  this platform has an inbuilt support system in the form of an amazing community of more than 1.5+ members.  Live chat, PM, Blog is some of the ways to communicate and get support from the community.
Beginner Friendly
When I joined this platform I was totally unaware of the technical stuff and had very little to no experience working online.  But the platform is for anyone who wants to build an online business.
One-Stop Destination for becoming Successful Online
Most of the tools and training which one needs to be successful are available on the platform, so you do not need to go elsewhere for any further additional services.  You can easily Build and prosper your online business Under ONe Roof.
Legitimacy
The platform teaches you the most popular earning method of online marketing i.e. affiliate marketing.
Affiliate Marketing is a very legit and sure way of earning money online, but the success depends on you.  The success is proportionately related to the hard work you put in your work.
Lastly, I have personally been with the platform
I personally working on this platform for the last few years, and I am really lucky to find this platform.  It is one of the most advanced platforms online and most importantly, the environment within the community is very helping, caring, and encouraging!
Since it is free to join, I highly recommend you check out this program.

I hope the Review of FlexClip has helped you to make an informed decision.
Don't hesitate to share it with whoever you believe will benefit from it!
If there's something else you want to know or you have any questions, please feel free to leave a comment below and I'll get back to you ASAP!
Whatever you do next, I wish you nothing but the best 🙂
Jivita