Updated: Sep 2021.
A Picture is Worth a Thousand Words – You may have heard this quoted number of times.  The quote exactly conveys what a picture/image is meant to be.
Creating images is an integral part of content creation.  Without relevant and eye-catching images, it will be very hard for your readers to read a sea of text.
Creating your own images for your blog post may be sound difficult for you, like me, until I come across Canva.  Creating images in Canva is not only easy but also convenient for many reasons.
Canva is the one account you will need for all of your images, banners, and social media posts.  Canva has some very distinctive features, some of them are discussed below.
1. Ready to Go Templates for all leading social platforms
Social media plays a huge role in building brands and give visibility to your content and products.  and for reason, you need to post on social media without fail, consistently.
Promoting your brand, website, and products needs constant posting on different social media platforms like Facebook, Twitter, Instagram, Pinterest, and so on.
But the problem is it is not sufficient to create only one image to share on all social media platforms as all the social media platforms have different Image dimensions. Typically we don't know what's the exact image ratio we should use for a particular social media platform.  Canva has premade templates for every social media, and it saves you a ton of time.
Canva is really of great help here, as Canva has all the leading Social platforms templates ready for you.  You just need to upload a product image and add some related text and your social media Image is ready to post.
You can create e-books, flyers, blogging-related material like blog banners, infographics, logos, posters, and all the material for your brand.
You can create different types of a post like a Facebook post, Instagram, Twitter, and Pinterest graphic.
Have a look at the Pin I created in Canva, pin it for later use.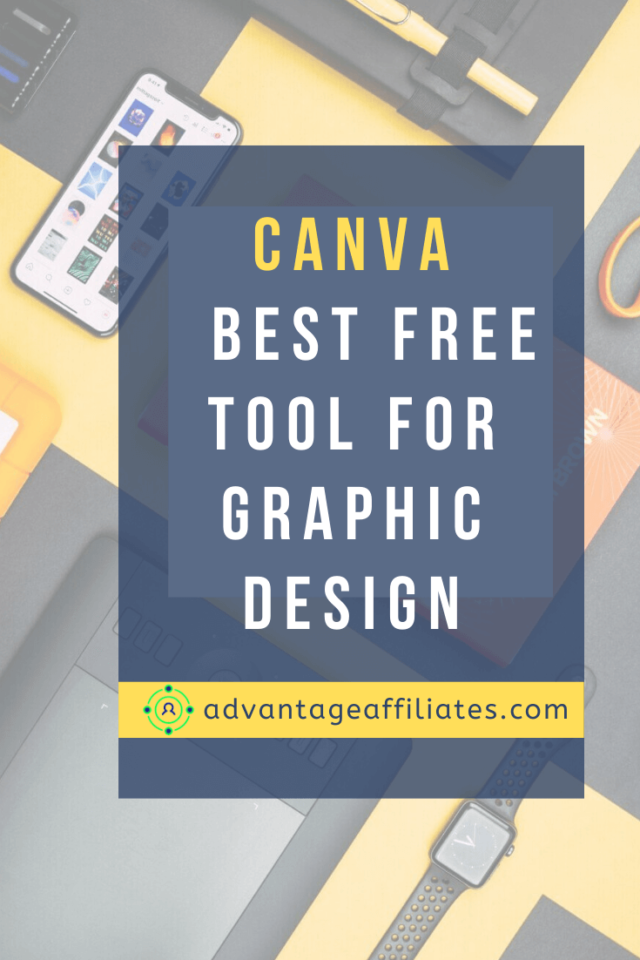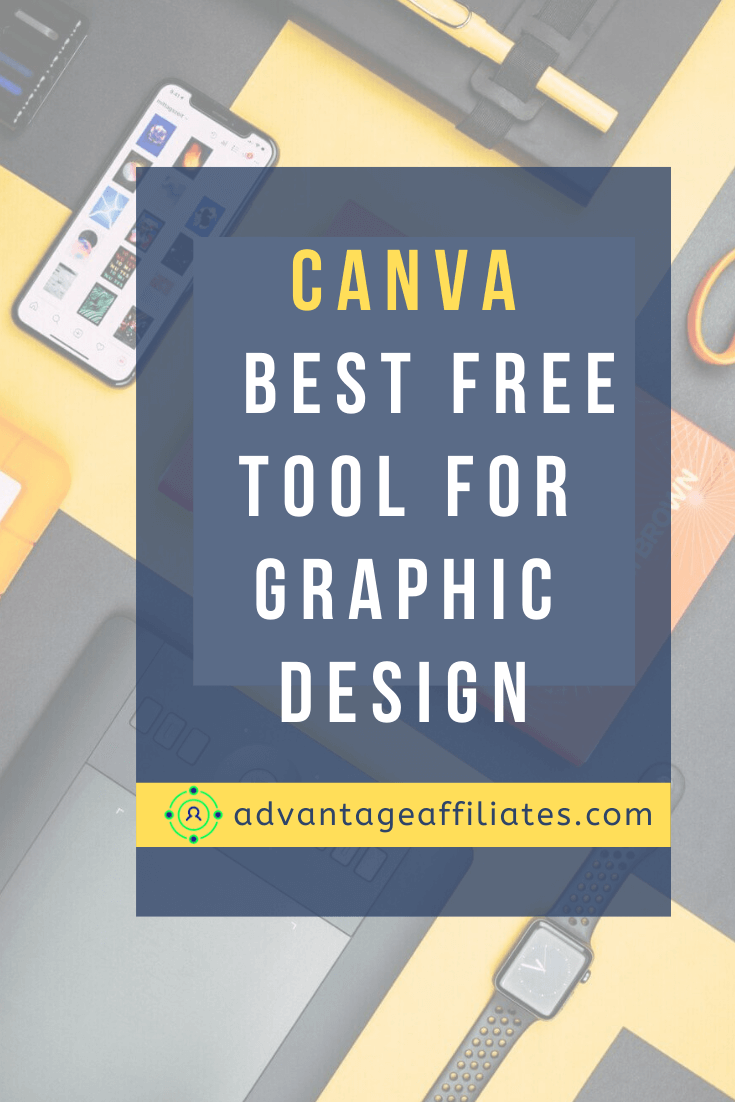 Create your own dimension images
Though Canva has images for every occasion, Canva also has a feature where you can create your images according to your preferred dimension.
2. Brand Identity
Every brand has its own logo, color palette, and a particular font related to it. In Canva you can create all these things even with your free account. A paid account allows you to add your logo and font, but in a free account also you can create a logo and font for your brand.
As you can see in the above Pin, I have added my logo and my domain name, which will help to create a brand in the long run.
A free account allows you up to 3 colors for creating your brand kit.
3. Create your own team
It's very surprising that in Canva you can create your own team of up to 3000 members in a free account.  It's a huge benefit if you working online, you can collaborate with each other and work on the same project or make some suggestions and also edit the image.
4. Templates
Canva has ready-made templates made for every occasion and every requirement of an online business. It's very handy to just upload your image and make some text changes and you are ready to go.  posters, logo, presentations, certificates, media kits, and whatnot.  You name it and Canva has a ready-made template for you.
According to Canva, it has 50,000 templates to make your designs more beautiful.
5. Design School
If you don't know how to create images with Canva, Canva has a Design School, where you have many video tutorials on how to create images within Canva.
Free Images, photos
Canva also provides you with a ton of free images, photos to use in your designs.  You can also upload your own images if you want.
For free, Canva also has some paid images which you can buy for $1.
You can also add frames, elements, and different charts to your designs.  Charts can be very useful while creating infographics.
Making collages with different effects is quite easy within Canva.  You can create different effects like transparency in Canva.
6. Folders
You can save all your designs in folders, the free account gives you two folders.  you get unlimited folders if you have a Canva Pro account and it makes life so much easy. You can store images in different folders and subfolders. This is one of my favorite features of Canva.
7.  Canva New
Canva has made many changes on the platform, and the new version is quite helpful and makes you more productive while creating images for your website.  We know how important it is to create stunning images and drive traffic to our website.
Suggest Read: Beautifying Your Website with Images and Graphics
8. Share directly on social media
Your designs can be shared directly from Canva to Facebook and Twitter.  You can also embed your designs on your website.  Also, you have the option to make your images public or private.
You can also download the images in different formats like png, jpeg, and pdf format.  You also have the option to download a single image from a bunch of images that you have created.
By making your images public your designs are also visible to other members of the platform, and can get likes for your work.
The best part is you can create a totally Free Canva Account.

Final Thoughts
A good image created for your blog can attract readers to your website.  People first see the image on your blog, if they connect easily with your image, they click for further reading.
After Google introduced Search by Image, the Image can get traffic to your website.  If your Image shows up when one searches for a particular keyword, if one clicks, it will lead to your website.  So a good image not only gets you traffic but also a CTR, click-through rate.
If your design is captivating and relevant, people click on the image and then read your content.  so it's really important to have good imagery on your blog.
Canva definitely helps you in creating nice-looking designs for your blogs and products.  It is not only easy but convenient to create images in /Canva as it allows a color palette for your brand.
It also allows you to have a team of your own who can assist you in your design making.
I know many of you use Canva for making images and graphics for your blogs, but if you are totally new to Canva and want a free video training, I got you covered.
Here is a free WAbinar, which is exclusive to WA community only!
Hey Friens,  Canva is one of my favorites for creating my designs,  which one is your favourite, let me know in the comment section below.  If you have any suggestions or queries pl let me know, I will be more than happy to answer them.