If you have developed a new WordPress plugin, then it's equally important to market that plugin.  Unless people know about it, you are not going to sell to anyone.
As a blogger, I assure you that we people are on the constant lookout for a handy remedy that can ease out the whole procedure of creating a blog.
As content creators, we also need to reach people so as to serve them better.  Suppose I write a very good article and people don't even know about it, then I might not able to rank on Google.
So I know it's equally important for anyone who is a creator, to let the world know about his product.
So if you have created a new WordPress plugin, there are many ways you can promote your product.
I will discuss them all, but in today's post, I am going to focus on affiliate marketing and how affiliates can help you in getting more sales.
Different ways to promote Plugins
Creating your own website:
It's very important to have your own website and promoting it on a product page.  If you do not have a website, today it's very easy to create websites.
Your product page should include important information like plugin description, include screenshots, support that you provide with the plugin, documentation, a short video explaining how to use and the main features of the video.
Today videos are huge, and it would be really helpful for people if you make over-the-shoulder videos so that they can see the plugin in action.
A FAQ section is a must, where people can easily find all the needed information about the plugin.
2. List it on WordPress.org
WordPress.org has a build-in marketing channel for plugin developers where you can list your plugin.
Offering free and paid versions is another great way, once the users are happy with the free version, they don't hesitate to buy a paid one with added features.
3. Content Marketing
Content Marketing is another great way to promote the plugin.  Content comes in many forms, not only in writing but you can create content in many ways, like creating content in video forms, promoting it on YouTube.
Podcasts, different social media platforms, and creating visuals for them, explaining different features can go a long way.
4. Blogging
Writing blog posts on your site explaining its features and how it can help the users, on a regular basis will certainly help the plugin promotion.
It's important to write on a regular basis about your plugin because that's the way it works!  You can write Top 5 plugins for —.  or writing articles comparing different plugins will definitely work if you show how your plugin is much better than others.
5. Search Engine Optimization
Investing in SEO or search engine optimization can be very helpful in promoting your Plugin.  As potential customers can find you through organic research.
Paid ads can always be an option but as you know once you stop paying for the ad, traffic for your product drastically goes down.
So it's always better to go by the organic way, it may take time but it's time-tested and hardly fails.
If you do proper keyword research, you will find many relevant terms that you can use on the plugin product page, video description, and WordPress.org plugin listing.
There are many keyword research tools are available, and I found a great keyword tool that's pretty accurate.  The best part is it offers you 30 search free, it's a premium keyword tool but you can access it free.  Read more about Jaaxy, before trying it.
6.  Affiliate Marketing
Affiliate marketing is the best option if you want to promote your product for free.  Unlike paid ads, you don't have to invest a lot of money upfront.
You offer affiliates a certain percentage as a commission, and affiliates promote your product through their blog post, videos, and social media.
So it's a very inexpensive way to promote your product and another benefit is you only pay commission when you make a sale!  And that's why you will find all the major brands from Apple to Alibaba, Amazon has their own affiliate programs set which draw traffic to their site like crazy.
You can add plugins that will help you to create an affiliate program on your own website and it should work.
But I want to introduce you Wealthy Affiliate.
WA is an online community of 2M + members from all around the world.  Since it's all about affiliate marketing, most members promote some or the other products online.
WA offers all the tools necessary to build an online business under one roof like website builder, hosting, training, keyword research tool, SSL certificates, and its own dedicated area to find all the available affiliate products related to different niches.
Let's have a quick look at it:
This is the dedicated area for finding the related product to promote on any particular topic or subject.  You will find affiliate programs for all the popular niches here.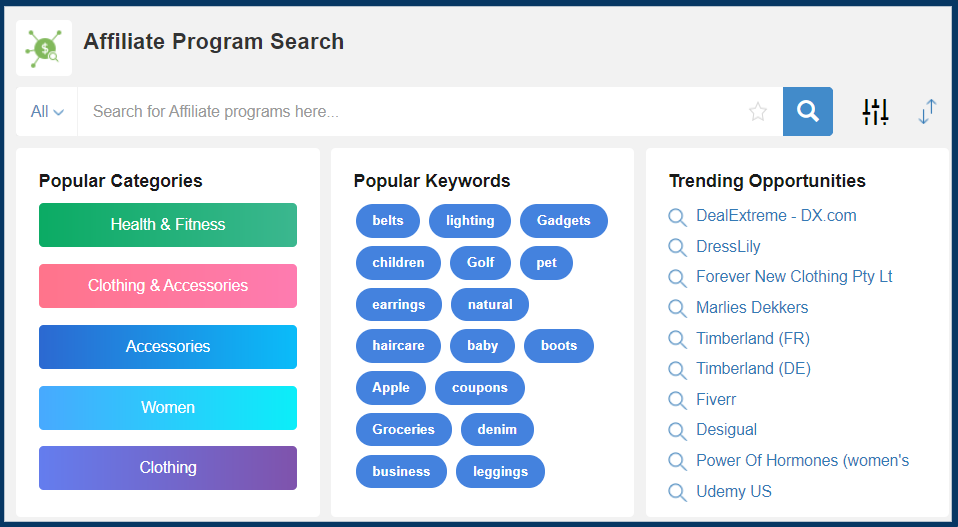 Here I have used the keyword "plugin" and you can see different products related to it.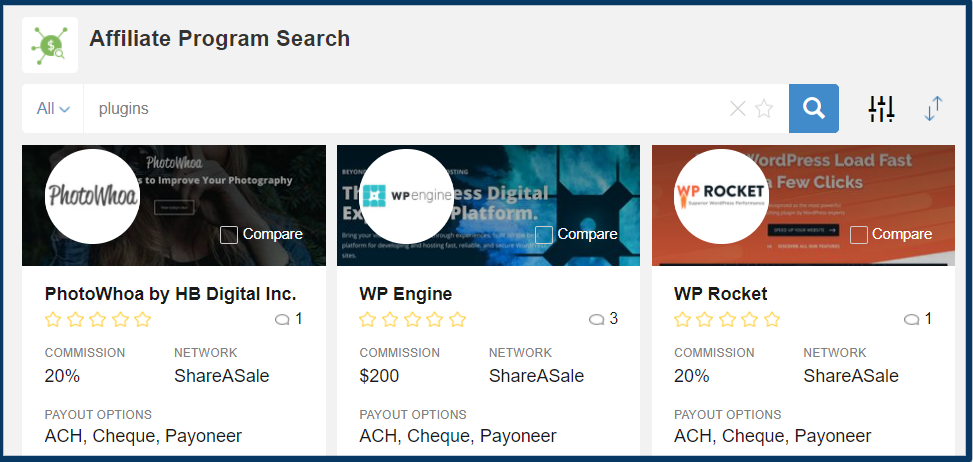 Now these products are available on ShareASale also, but they are also affiliated with WA because WA has over 2 M affiliates to promote their product.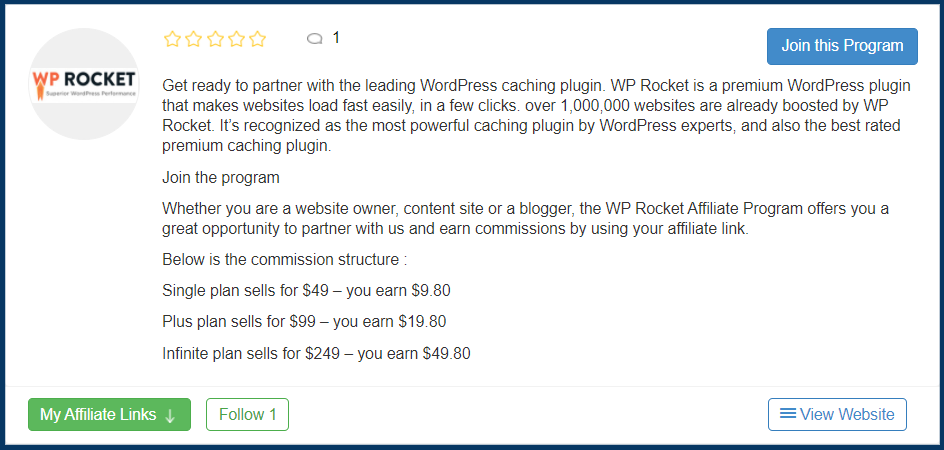 You can add the description of your product to offer more detailed information about the product and the commission structure.
On the right-hand side, you can see a tab "View Website", so anyone can go to the main site and find out more details related to the product.  Not only that it also gives additional traffic to your site:)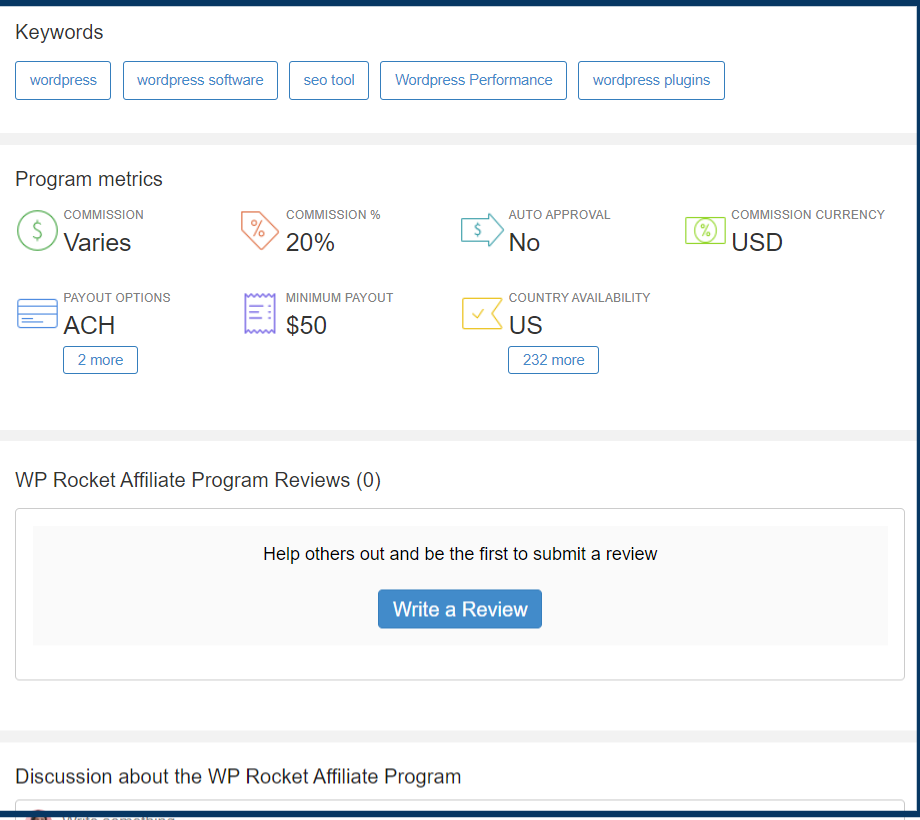 Any WA member can share their opinion on a particular affiliate program and discuss the program with other members to share their experience with the product.
So if your product is good, other members share their experience and thus you have another opportunity to increase the plugin downloads and sales.
So I think it's a great opportunity if you want to promote your product in WA.  Because instead of searching for affiliates to promote your product, you have a community of affiliates who readily promote your product, if you have an enticing offer.
You can Contact Kyle & Carson for more details.
I hope I have introduced you to a new way to promote your product and if you have any questions, pl let me know in the comments below.