Content Creation is a great process, and we all enjoy creating content.  Content not only in blog form, but also in video , e-books, podcasts and other forms which publish online and offline.
But after certain amount of time, as we create more content, some old posts need to be optimized.  Every one of us have old content on our website.
How we know that conent needs optimization
1.Rankings going down
2.Traffic going down
3.Conversions going down
Every content goes through traffic, conversion and rankings flluctuations.  But if you want to re rank your old posts you need to twik some SEO factors in your content.
1.Add/Change Meta Title
Meta Title is the title of your post, but it served the purpose for SEO Optimization.  Your blog post name and your meta title can be different.
Meta Title is for  the SEO purpose, and so it is limited to 55 characters, but your blog post title has no limits on number of characters.  So it can be more than 55 characters.
Your Meta Title should ideally include your keyword in it, so that Google can find out your post whenever relevant search query is entered.
Change to try the meta title of your old post with new one.  If the old does not have Meta tiltle, add the new meta title for the post.
2.Add/Change Meta Description
Meta Description is the short snippet that shows up in the Google SERP.  Meta Description is the important as it describes the content of the post in a short snippet.  Meta Desription should be consist of keyword, and how the post can help to solve the proble m of the audience.
If you have old meta descri;tion, try to change the meta dwcripton with the new one.  Meta description should be of155 characters at mosst.  If you don't have meta dwcription fo your post, add new description.  Meta descripton can help your post to get higher CTR, as it is most visible part of your SERP.  You can write an enticing meta description to increase your CTR.
3. Add/ Change Internal Link
Internal link is a link which connects page a from page b.  Internal link is one of the important factor of SEO.  Internal link helps the Google to know the hierarchy of your website and helps to great navigation through out the website.
If you have old internal links, try to change it with new internal links, as you must have added new content to your site.  So try to link new pages to the old ppage, which you want  to impove its ranking on SERP.
Try to add new internal links with new keywords to this old page.
4.Add/Change External Link
Try to change the old External links, as the linked source may be outdated and may be irrelevant.  So try to change the old lilnks with new ones.
Add new external links to your older posts, which link to the new resources outside of your webpage.
External links are those links, which link page on your website to the another page outside of your domain.
There is an ongoing conversation, should we open up the links in a new tabl or not?  Some hold the opinion that links should be opened in new tab, for greater user experience.
Some believe that we should not open the links in a new tab, I think we should not open the external links in a new tab, as most of the users are internet savvy and know how to return to the last page.
5. Add/ Change ALT Tags in Images
Image optimization is the important feature of SEO,  After Google introduced the Search by Image, Image Optimization is a must.  Not only it helps Google to search the relevant images for keywords, it serves better function for visual imapaired and screen readers.
People who can not read for various reasons explaination in the Alt Tag, helps them to understand the image in more detailed.
In Image Optimization, Title and Alt Tag of the image, should be propely filled up.  Proper exxplanation with keyword inclluded in alt tag, greatly helps the Google bots also.
You need to check your images in the older posts, might be you have not optimized your images or if the image is optimized, change the alt tags in the images.
6. Embed You Tube Videos.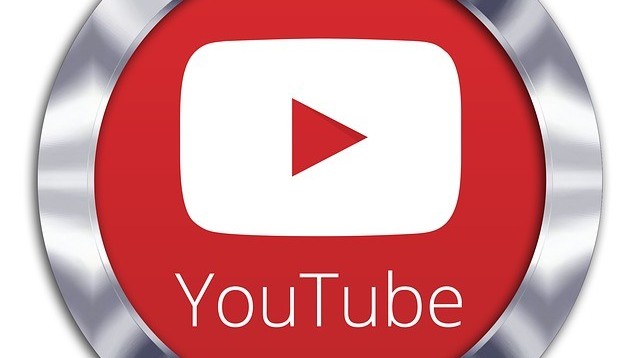 Embedding YouTube Videos in your post is important from the SEO perspective.  When you add a video in your blog post, it should be minimum of one minute.  If the reader stays on your page more than one minute, your rankings in Google goes up, as it is  the indication for Google, that readers are enjoying your blog post.
Your older posts might not have embedded videos, so try to find out a relevant video from youtube, vimeo or your own video, and embed it in your post.
7.Fetch As Google.
We have done lot of changes in our old blog post, so it is important to let the Google know that we have updated our old post and Google should crawl it .
So now you need to log in to Google Search Console and add this old post to Fetch as Google.
Here is the 7 step checklist for the old content Optimization Starategies.  Try these 7 steps to renew your old post.  Sometimes we have great content on our site but as it gets old, needs some changes in it.  With these 7 steps, the content has almost changed to new and hopefully gets ranked higher in search engines.
Hey Friends, try this 7 step checklist and pl let me know how are your results with this list.  Do you any other strategy for old posts to  get ranked in search engnines.  I would be gland if you share your tips and techniques for the renewel of your old post with me and my readers.
As always, if you have any question, queries, or feedback for the post, lehet me know in the comments below, I will be more than happy to anser them.