Update: Nov.2021
WordPress is the most popular CMS today, with 75,000,000 active websites.  One of the primary reasons for its popularity is its vast plugins repository of 55,000 plugins.  With the help of plugins, you can enhance its look and functionality.
There are plugins for every niche which can be used to give the best user experience to your readers. But as an affiliate, you can promote these plugins to your readers and help them find out the best one from this large repository of plugins, and earn a commission for you.
1. WooCommerce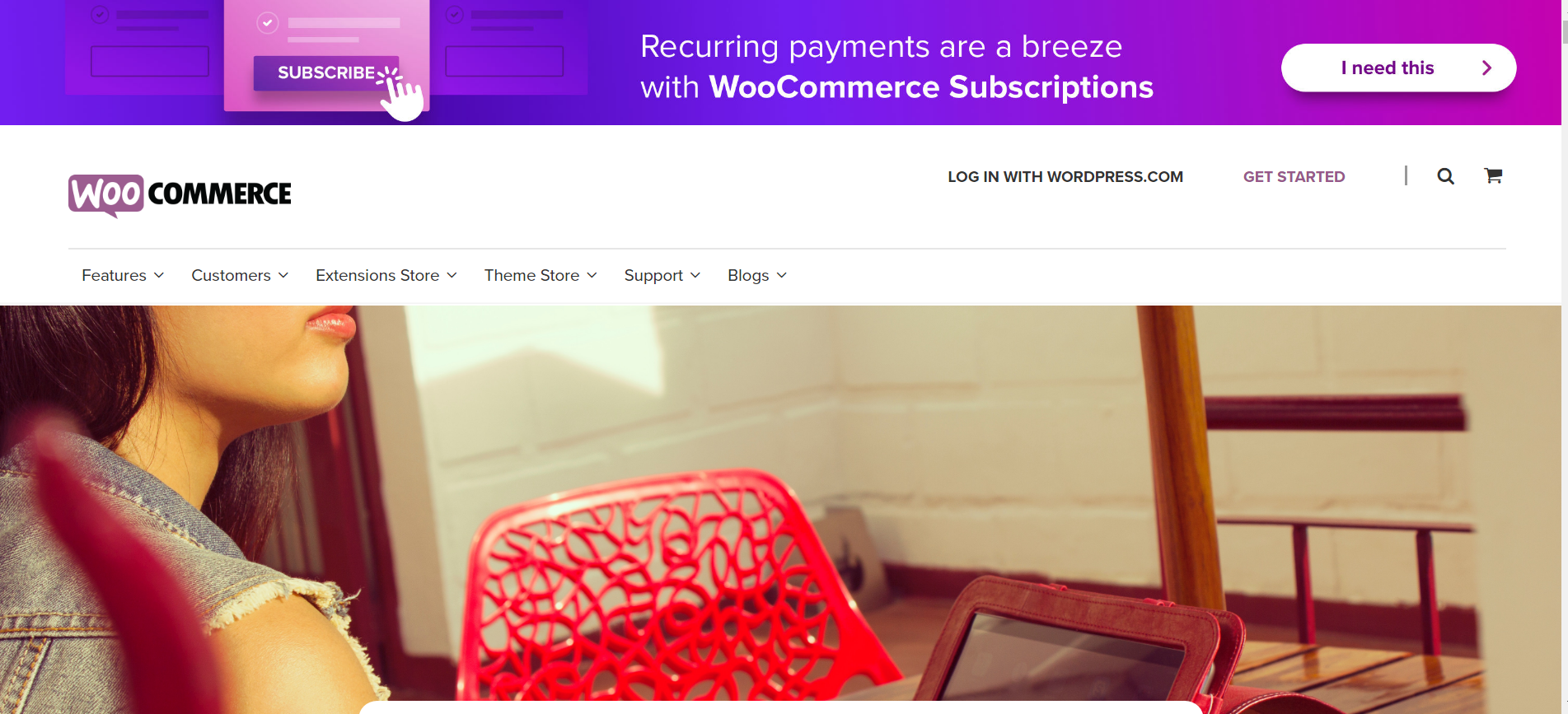 URL: https://woocommerce.com/posts/woocommerce-affiliate-program/
Commission: 20%
Cookie: Unknown
WooCommerce Plugin is used by nearly 28% of all e-commerce stores.  It offers many functionalities like shopping cart, virtual checkout counters, and the ability to customize everything from buy now button to the way products are measured and weighed.
The basic WooCommerce is free and enough to start an online store, but with its more than 400 official extensions, you can take your e-commerce shop to the next level.  It recently updated its extensions with new arrivals like WooCommerce Bookings Availability, promote Refer A Friend via WhatsApp, and so on.

Why You Should Promote WooCommerce
WooCommerce is a popular plugin with an e-commerce store.  It enables one to convert a WordPress site into an e-commerce store easily.  With its basic version, one can get the hang on the e-commerce store and enhance its functionality through extensions.  Though the extensions are expensive, it worth every penny.  Also, it comes with a 30-day money-back guarantee.
2. Rich Snippets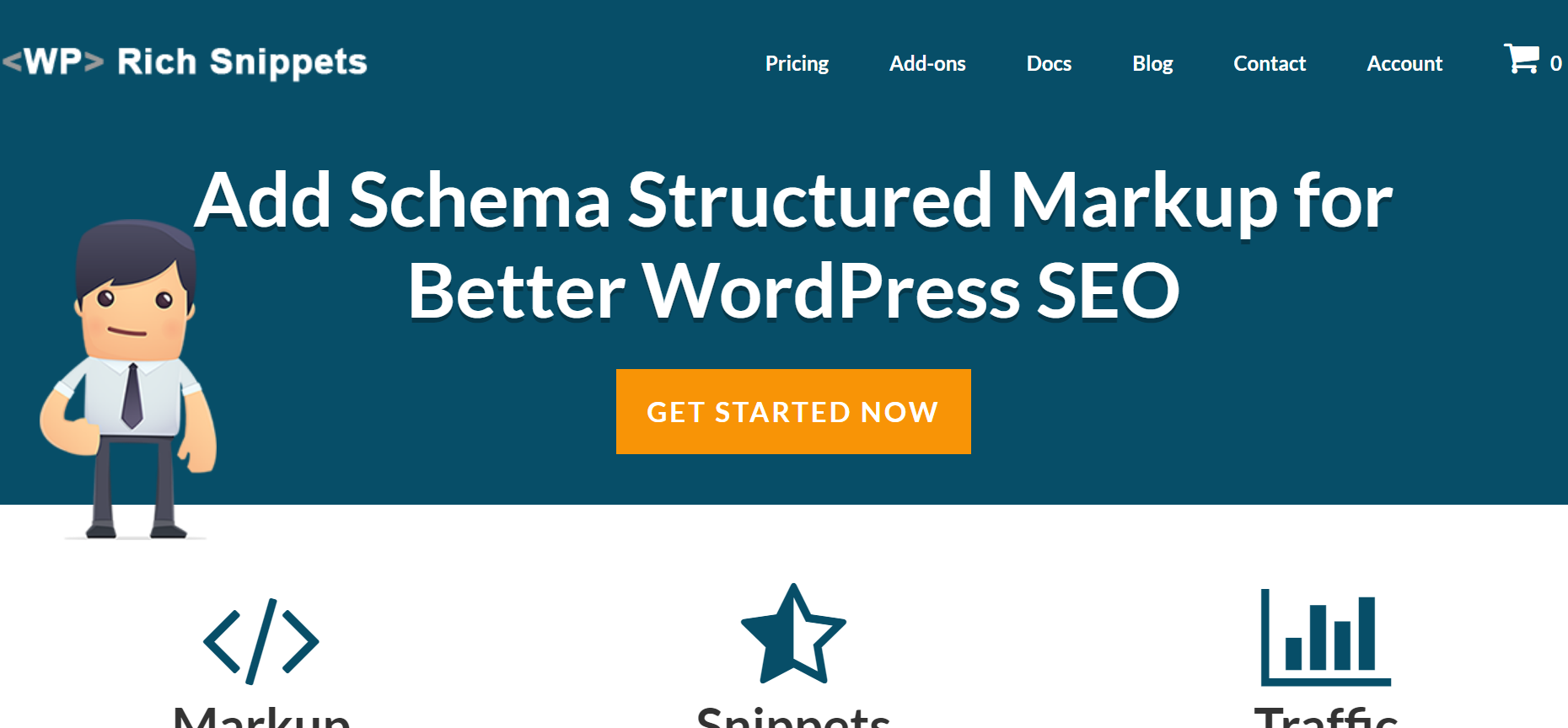 URL: https://wprichsnippets.com/affiliate/
Commission: 33%
Cookie: 90 days
Rich Snippets can be useful to every WordPress user as it enhances the SEO of the site by adding schema structural markup.  Though it sounds complicated in a nutshell, it adds coding markups like <> to make websites easier for search engines to get indexed and rank, especially for specific inquiries.
Rich Snippets has different pricing like $ 69 per year for personal use to $199 per year for professional use.  It also has an Ultimate plan with a one-time payment of $399.  It also offers several add on products.
WPRichSnippets plugin requires a minimum of WordPress version 3.9+, MySQL 5+, and PHP 5.3+ to function correctly.
Why Should You Promote Rich Snippet
Rich Snippets offer a massive 40% discount on the yearly renewal of plugin.
If you have either an Ultimate or Professional license, you will receive 14 pro-add-ons, plus any additional add-ons release in the future. Add-ons also are sold separately.
 You can use WPRichSnippets on sites that you own and also on sites you develop for clients, so a huge money saver feature.
30 Day Money Back Guarantee with 33% commission.
3. InfiniteWP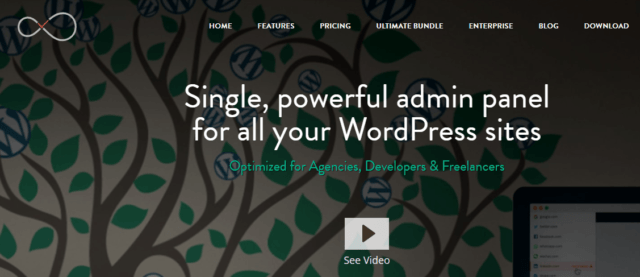 URL: https://infinitewp.com/affiliates/
Commission: 30%
Cookie: Unknown
Infinite WP is a WordPress Management Tool, developed to help website owners to manage their multiple sites from one dashboard, thus saving time.  One can install, migrate, backup, restore website data, get detailed reports, keep multiple plugins updated, and watch out for malware.
Infinite WP has free as well as paid plans. It has a Starter, Developer, Freelancer, and Agency plan ranging from $147-$447 per year.   It also has an enterprise plan for personalized quotes.
Why Should You Promote Infinite WP
It saves a lot of time with the ability to manage all websites from one dashboard.
Allows branding the InfiniteWP client plugin with your agency's branding.
14-day money-back guarantee
4. SEOPress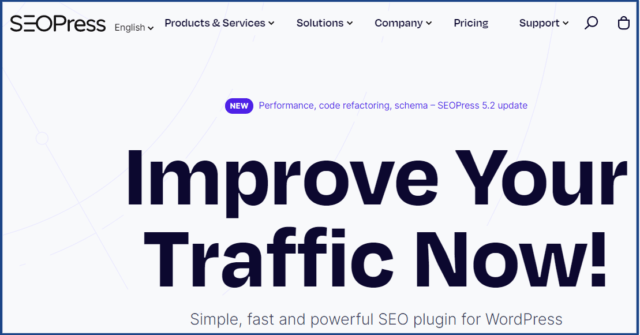 URL: https://www.seopress.org/referral-program/
Commission: 20%
Cookie: Unknown
SEOPress is a plugin which claims that it is the only plugin that you will need for all  SEO optimization of your site.  It has both free and premium versions starting from $0-39.  You can use SEOPress on unlimited sites, that's a unique feature of this plugin.
Another great feature of SEOPress is you can white-label it even with its free version.  No ads in the backend and frontend. No footprints in your source code.
Why Should You Promote SEOPress?
SEOPress is available in 20+ languages.
4.9-star rating by 520+ users.
It offers almost all SEO services
The white label even on the free version
5.  Revive Social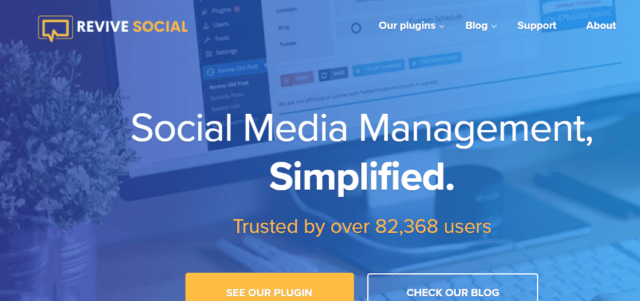 URL: https://revive.social/affiliate-program/
Commission: 55%
Cookies: 60 Days
Revive Social has two plugins – Revive Old Posts and Revive Network.
Revive Old Post, pretty self-explanatory, publishes your old posts regularly.  As a blogger, we create a lot of content, and after some days, we forget about the post we published a month or two before.  But still, it holds value to a new audience, and therefore, it is essential to get it on the frontend.  Revive Old Post does the job for you, you have full control over which of your content post you want to publish and on which social media platform.
Revive Network is an excellent addition to your tools that helps to network with other bloggers easily. Revive Network helps by sharing content from other websites in your industry on your Social Media accounts. Set it and watch your social circle grow automatically.
Why Should You Promote Revive Social?
Revive Social has one of the best affiliate commission, 55% per sale. Cool Right?
Plugins are very simple to set up, works like magic.
Revive Social plugins allow you to share your content to multiple accounts on each of the supported social networks, without any limitation.
6. Envira Gallery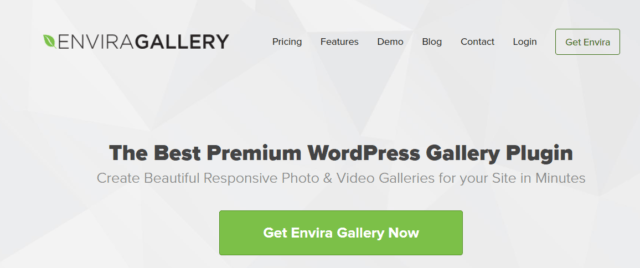 URL: https://enviragallery.com/affiliates/
Commission: 20%
Cookies: Unknown
Envira Gallery is a plugin that can help you to create a beautiful gallery in your WordPress site.  It has many useful features like drag and drops builder, responsive, mobile-friendly also works best with other devices like laptops and tablets.
This plugin makes creating, maintaining, and updating image galleries easy and fun.  Price ranges from $29-$229.  It offers a 14-day money-back guarantee.
Why Should You Promote Envira Gallery?
Easy integration with E-Commerce
14 day Money Back Guarantee
Pre-built gallery templates
Add share buttons, integrate with Pinterest, Instagram, and more.
7.  WP Rocket

URL: https://wp-rocket.me/wp-rocket-affiliate-program/
Commission: 20%
Cookies: Unknown
WP Rocket is a caching plugin to make your website load faster.  It is also recognized as the most powerful caching plugin. It creates ultra-fast load time with its caching, which also helps in search engine optimization.
The plugin is active on 931,000 websites and has support in more than 100+ countries.  It has three plans, namely single, Plus & Infinite priced $49, $99 & $249 respectively.  The Affiliate program for WP Rocket is administered through ShareASale.
Why Should You Promote WP Rocket?
It can improve the SEO results of your website and enhance the chances of getting more traffic.
Features like Cache preloading and Sitemap preloading.
8.  Updraft Plus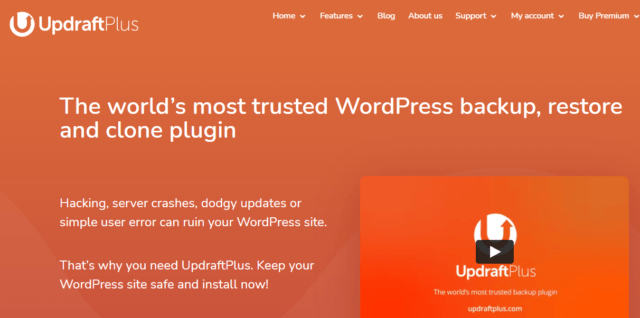 URL: https://updraftplus.com/affiliate-scheme/
Commission: 30%
Cookies: Unknown
UpdraftPlus is a plugin for backups, and it has more than 6 million downloads.  It's price ranges from $70-$339 per year.  Updraft Plus has a free and paid version.
It also sells add ons like website migration, multi-site network management, backup scheduling, and automatic backup.
It has some great features like an auto backup that you can schedule every 4, 8, or 12 hours, daily, weekly, fortnightly, or monthly.
It also restores backups directly from your WordPress control panel.
Why Should You Promote Updraft Plus?
Ranks in the top 30 most popular WordPress Plugins.
It helps to prevent hacking, server crashes, dodgy updates, or simple user error.
9.  Elementor

URL: https://elementor.com/affiliates/
Commission: 50%
Cookies: 30 Days
Elementor is a page builder plugin that makes your website look stunning.  It has 2.5M active installations with  3000+ 5 star reviews.  Elementor plugin is ranked in the top 15 WordPress plugins.
It has many features like inbuilt 300 beautiful templates suitable for every industry and need.  It has 90 additional widgets that you can use to create buttons, forms, headlines, etc.
Elementor has both a free and premium version.  The Premium version includes Woocommerce builder, Popup Builder, and Theme Builder.  The price ranges from $44-$139 per year.
Why Should You Promote Elementor?
One of the most popular page builders that ranks in Top 15
Great affiliate commission-50% per sale
Tons of widgets to cater to every industry
10.  ShortPixel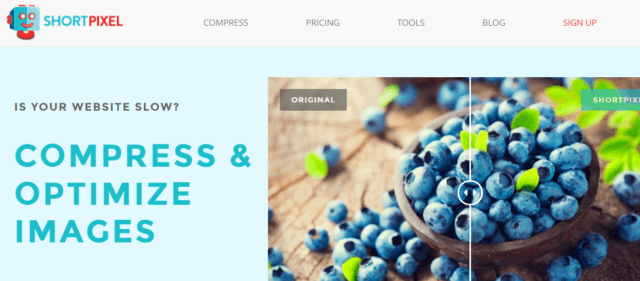 URL: https://shortpixel.com/free-sign-up-affiliate
Commission: 50%  
reduced to 30%
Cookies: 30 Days
ShortPixel is an image optimization plugin.  Image optimization plugin is a must for every website as it can improve your site speed and SEO ranking.
Site Speed is directly connected to your search engine ranking, so one can not afford not to use image optimization.
ShortPixel helps to optimize your images, including past photos.  It has some other plugins also which may help you like Automatically Resize Image and a web interface tool.
It has free as well as paid versions.  It has monthly and one-time plans.  Monthly plans start from $3.99-$24.99.
One-time plan ranges from $19.99-$ 59.00
Why Should You Promote ShortPixel?
Installed on 2,30,000 websites
Unbeatable affiliate commission-50%
Recommended Read: The Best 5 WordPress Plugins For 2021
Conclusion:
Today every product has an affiliate program, but it is important to promote only those products which provide value to your readers.
WordPress is the most used CMS today, and so the need to use the WordPress plugin.  There are thousands of WordPress plugins in its repository.
Introduce some of the top-rated, useful plugins to your readers, and earn a commission.  Some of the WordPress plugins pay you almost 55%-50% affiliate commission.
These are some of the plugins which you can promote and earn a commission, but you need good traffic to click on these affiliate links.
I learn how to drive traffic to my website through this affiliate training.  Unless you have traffic, conversions, or making a sale is a bit difficult.  But if you follow the training, you can quickly build your own online business, which will pay you for all the coming years.