Affiliate Marketing is a booming and lucrative industry.  Affiliate Marketing has come along a long way since its inception and today all the leading brands in the industry have their own affiliate programs, and most importantly have realized the scope and importance of affiliates, so spending thousands of dollars on affiliate programs.
Many studies and surveys have published their results, which shows that in 2020, affiliate marketing has become a $7 billion industry.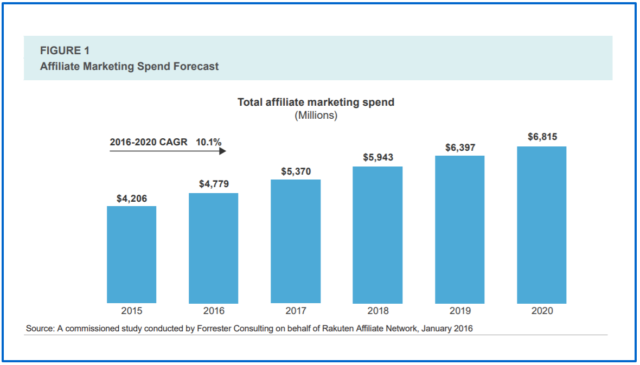 It is clearly mentioned that a 10% increase expected every year in affiliate marketing trends, so there are a lot of opportunities to cover.
So as an affiliate marketer you need to have many resources – Free & Paid, moving forward in your business.  I have curated a list of Best of Affiliate Marketing Tools, to help you out the best affiliate resources.
I will continue to add new tools to affiliate marketing tools, so pl check back regularly.
Starting your own online business is a great way to add passive income, but to begin with you need some training in the affiliate marketing.  Here are some of the Best Affiliate Marketing Training.
Best Affiliate Marketing Training Platform
Wealthy Affiliate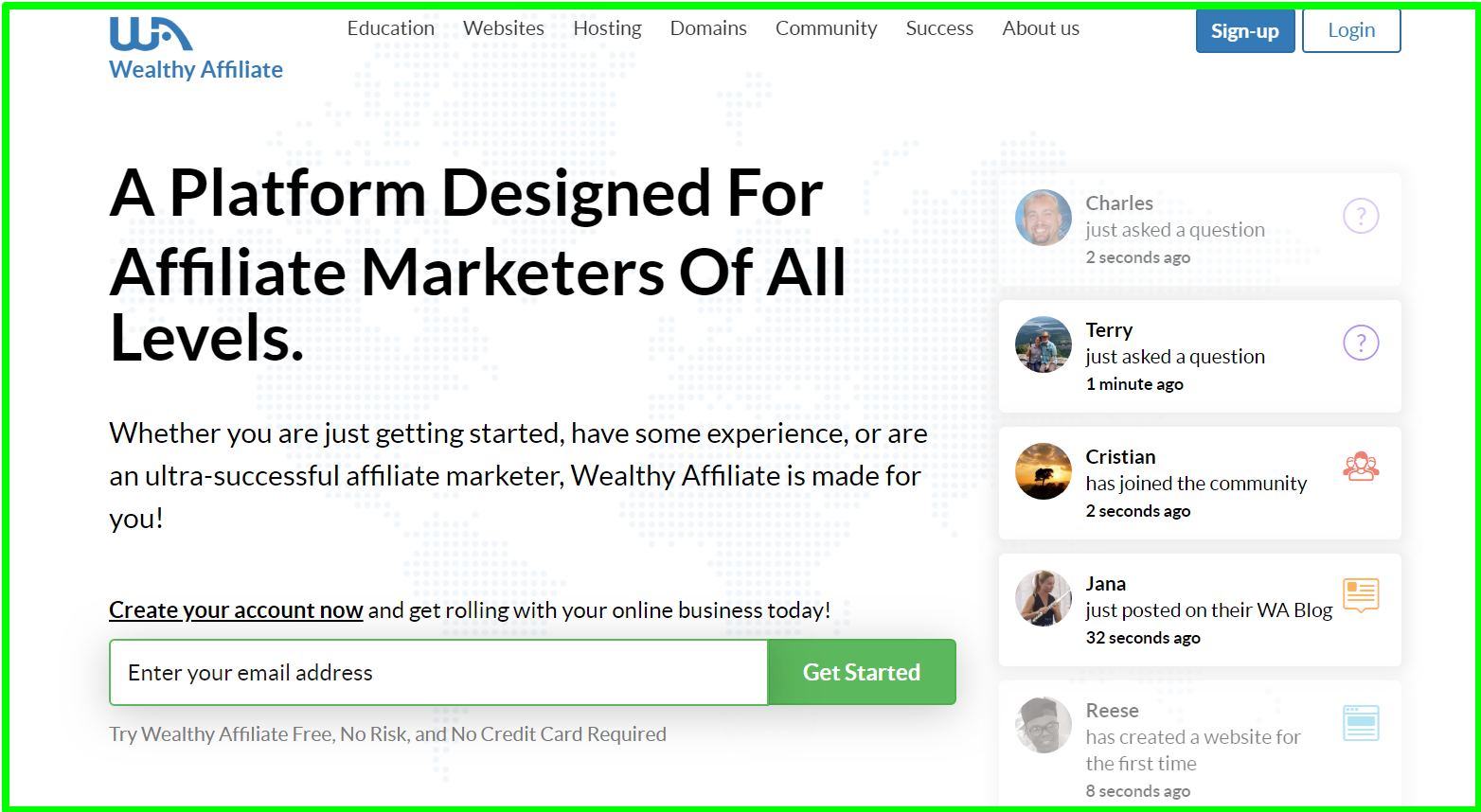 On the best affiliate marketing training platform list, my #1 recommendation is Wealthy Affiliate aka WA.
WA is beginner-friendly and teaches A to Z about affiliate marketing.  You can build your online business and have all the tools, training, world-class community at your disposal.  WA can be described as an Under One Roof Hub for your Online Business.
The main features of WA are:
Up to Date training, Live WAbinars, Live Chat, PM, a plethora of pieces of training by community members.
Plenty of Tools like Site Content for content creation
1 Million + Free CCO images to be used in your content.
Jaaxy, Free Keyword Research Tool
Free Websites + Hosting
I recently reviewed Wealthy Affiliate, in which all the features of WA are discussed, Read the Full Review of Wealthy Affiliate.
WA has two memberships:
Free Starter Membership
Premium Membership
I would recommend starting with Starter Membership of Wealthy Affiliate, as it is totally free, I do not want to invest directly in Premium Membership unless you are convinced of it.
Affilorama

Affilorama is one of the legit programs online which will teach affiliate marketing from the very basic level.  Affilorama was founded by Mark Ling in 2005,
Affilorama helps you to build you a step by step business with its training and tools.  Affilorama offers you a free membership.
In this free membership, you get approximately 20 hours of training videos, written materials, and the best part is that you will also be getting the interviews with other well-known and successful online marketers as well.
In the free membership of Affilorama, you will learn about website building, SEO and creating content for PPC campaigns.  So basically a free membership gives you the basic training about affiliate marketing.
Affilorama has paid memberships as well.
Free Membership – $0/month
Premium Membership – $67/month
Affilo Theme – $97 one-time
Affilo Blueprint – $197 one-time
Affilo Jetpack – $497 one-time
Income School Project 24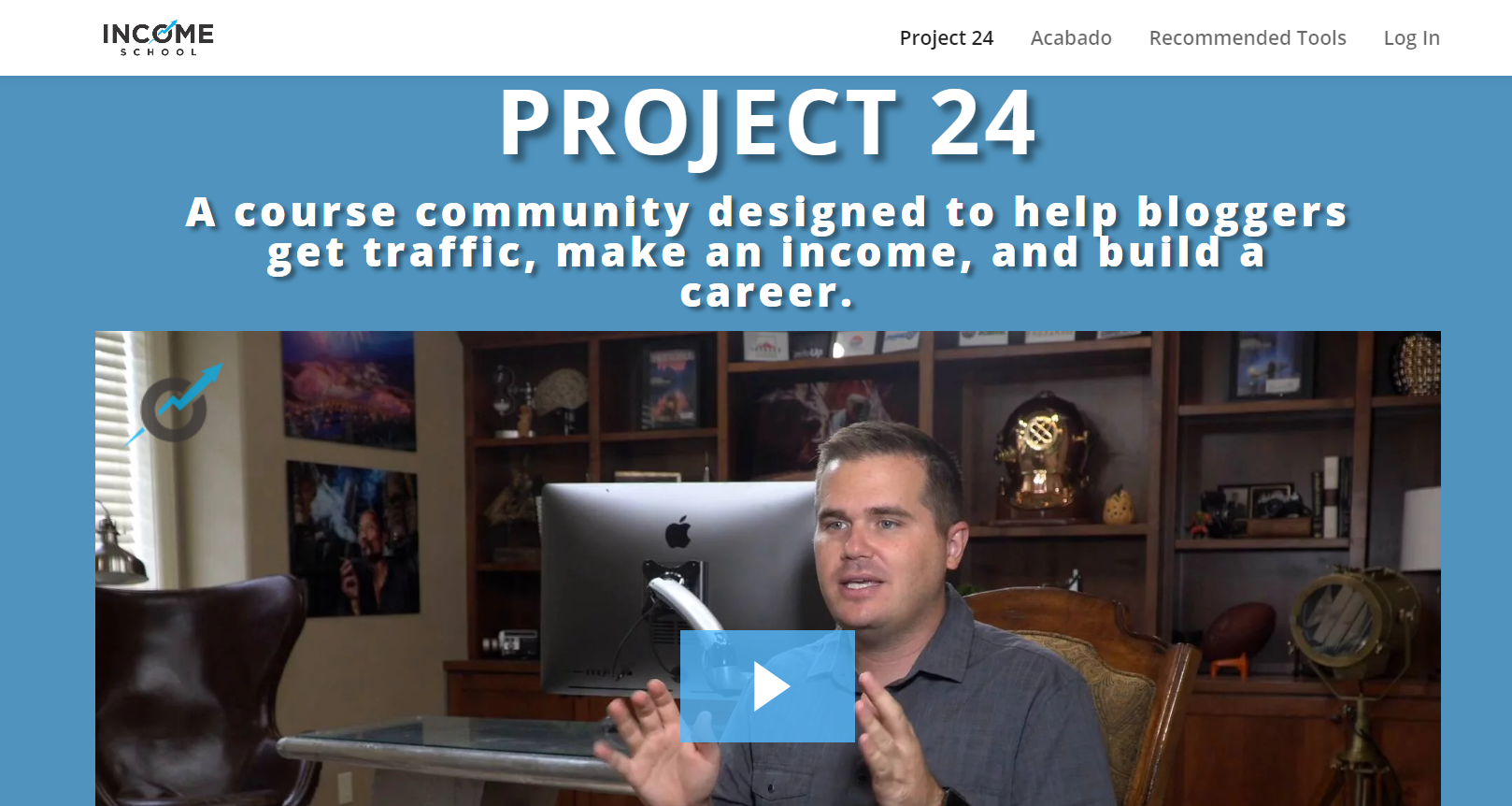 Ricky Kesler and Jim Harmer, the two online entrepreneurs started Project 24.  This is the right course for anyone who is looking for starting your own business by blogging, the course is for you.
Project 24 covers all of the main topics like content creation, SEO, email marketing, affiliate marketing, and e-commerce stores Project 24 covers it all.
The course is easy to follow and very straight forward.  By the end of the class, you should grow from being an absolute beginner to a full-time entrepreneur, earning a decent amount of money.
Project 24 does not provide you any tool to build your business like Wealthy Affiliate, but you can purchase them through their affiliate links.
Project 24 does not have a free membership.
Price:  1 year for $449 then $199 / year
Affiliate Marketing Tools: Domain, Website and Hosting Services
Domain Registrar:
Domain Registrar allows you to register any domain for 1 to 1o years.
Domain.com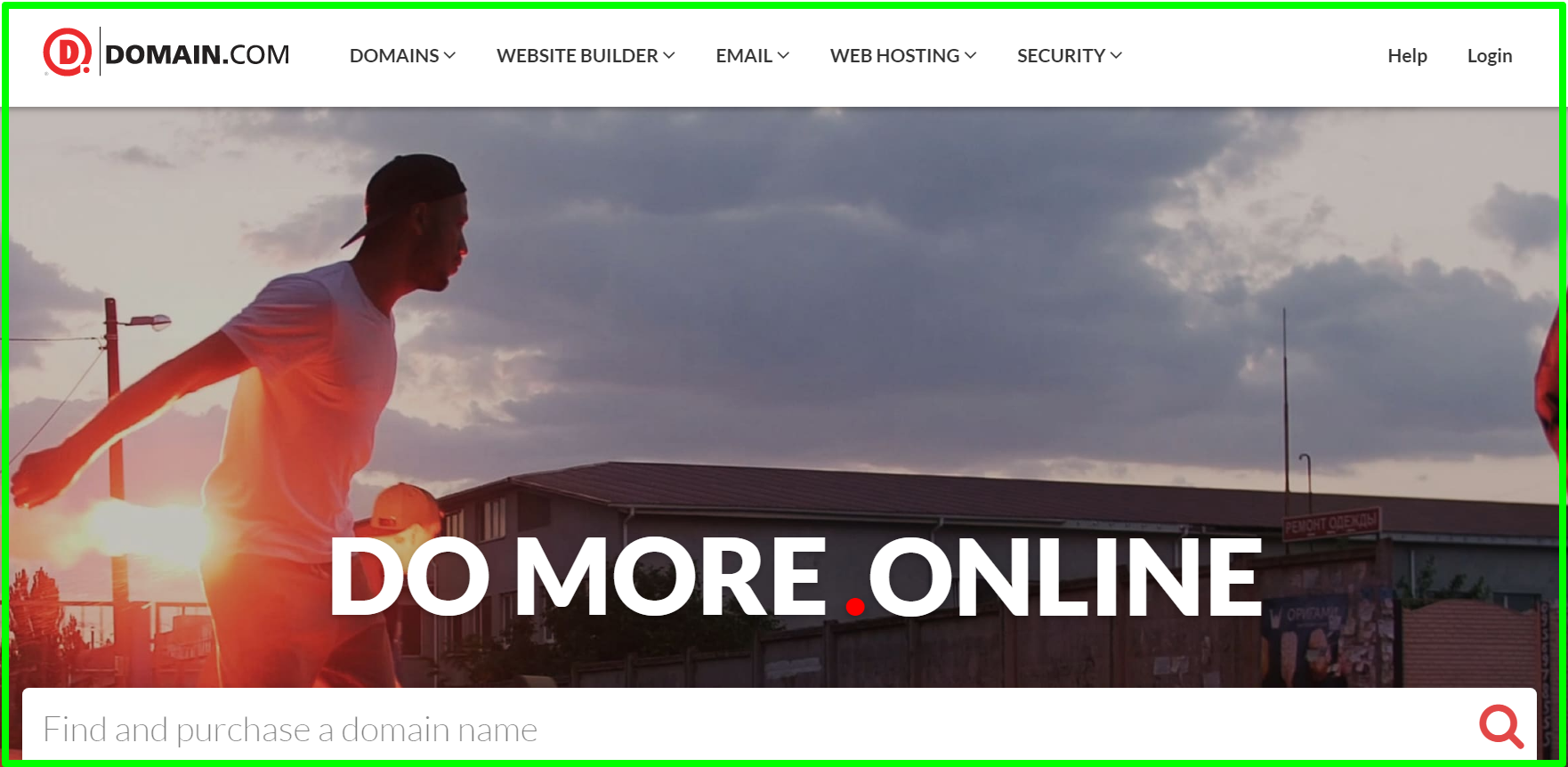 Domain.com offers a variety of TLD as well as very trendy ones.  Your domain name is where you make your first impression. It's where you build credibility, and how you're found. Stand out with a domain name that's perfectly you.
Domain.com has a new and improved website builder that is very intuitive and easy, anyone can build a site with confidence.
It has a Starter, Business, and E-commerce plans for website building ranges from $1.99-$12.99 per month.
It has many features including:
Free SSL Certificate.
Facebook Integration
Lead Capture Forms
SEO
Free Hosting
SiteGround.com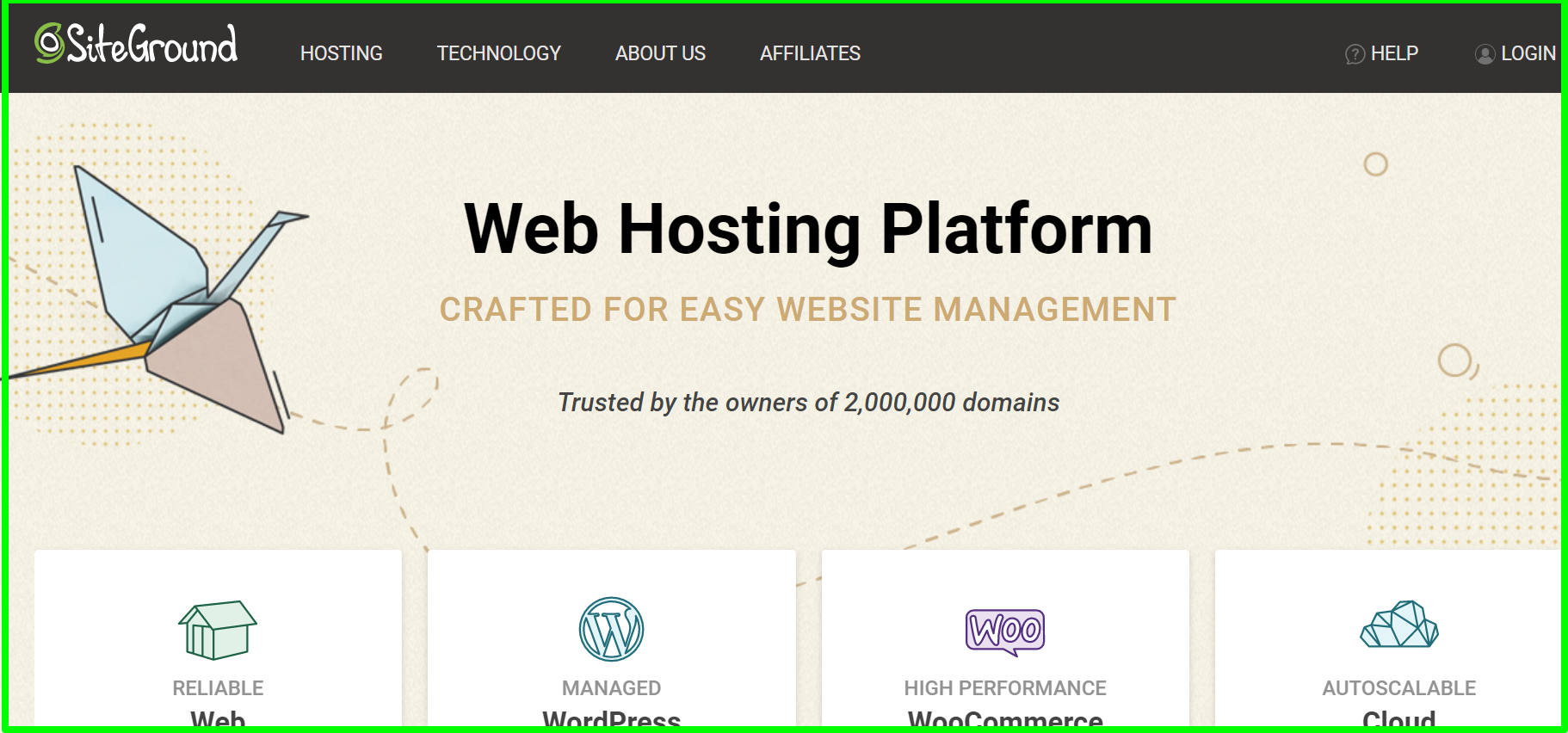 Siteground is a web hosting company founded in 2004 by few university friends and the latest data state that 1,800,000 registered domains with siteground.
Siteground has many features like:
Shared hosting
Cloud Hosting
Dedicated Servers
Email Hosting
Domain Registration
WordPress Hosting
WooCommerce Hosting
Officially recommended by WordPress.org
WordPress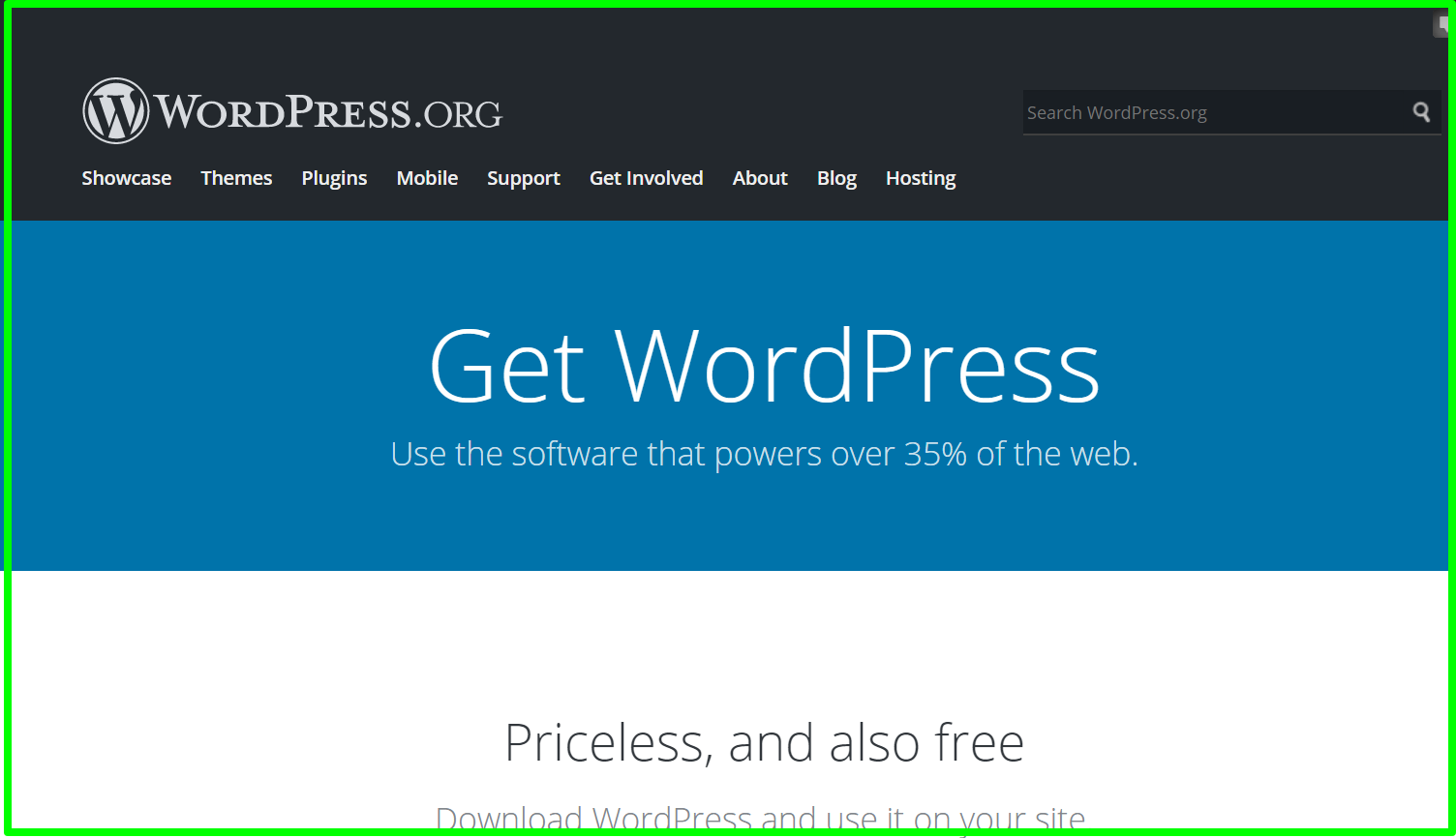 WordPress is a free and Open Source Content Management System (CMS).  WordPress was released on May 27, 2003, by its founders, Matt Mullenweg, and Mike Little.
In total 34%of, the web uses WordPress for hobby blogs to the biggest news sites online. A wide variety of plugins or add ons is one of the main USP of WordPress.  There are more than 54,000 plugins to help a website for additional features like add an online store, galleries, mailing lists, forums, analytics and so on.
To date, over 60 million people are using WordPress to build their online business and hobby blogs.  One of the main features of WordPress is it is free and very versatile.
Site Rubix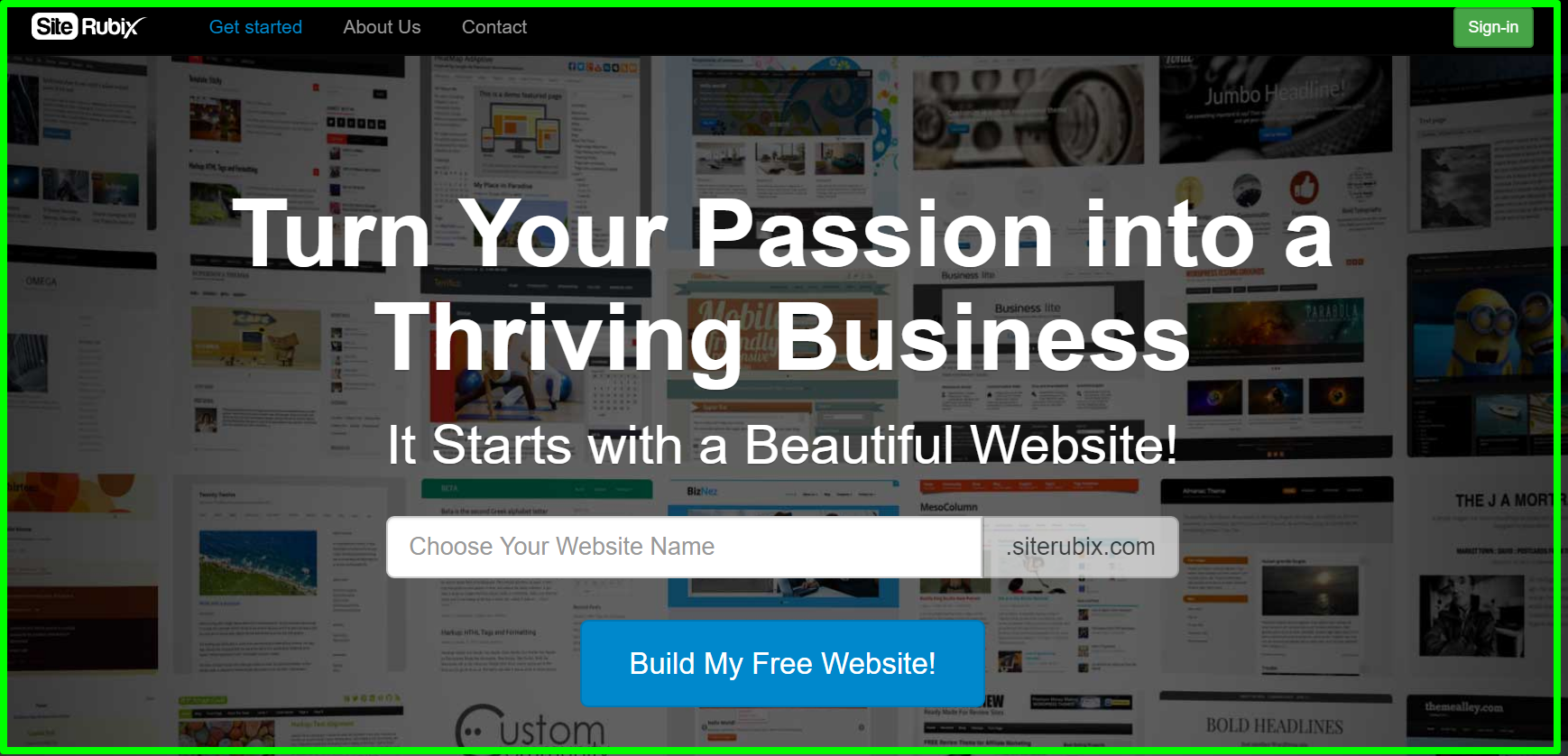 Site Rubix is a Website builder owned by Wealthy Affiliate.  I recommend Siterubix for many reasons:
It is totally free.
It comes with free hosting and many important features for free like SSL Certificate.  Site Speed, Site Health, Site Protect are free with Siterubix.
Site support is one of the awesome tools from Wealthy Affiliate while building a website you come across many technical difficulties, but to my surprise, I don't have to wait for more than 10 minutes to solve any technical difficulties.
Blogger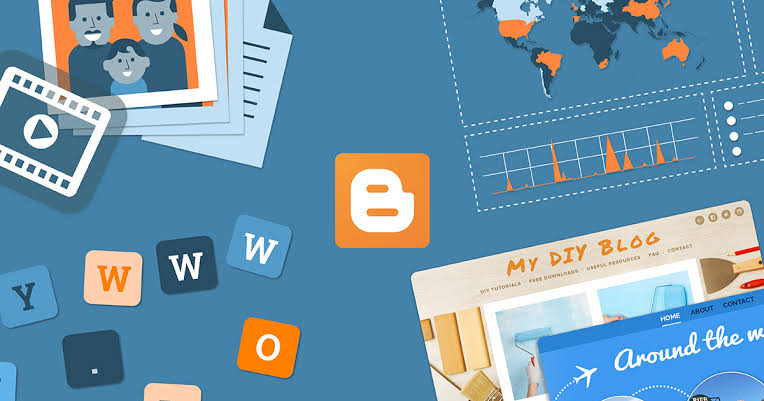 Blogger is a web publishing service owned by Google.  It was developed by Pyra Labs, which was bought by Google in 2003.   The blogs are hosted by Google and generally accessed by the subdomain blogspot.com.  Bloggers have many templates of their own and allow users to customize it.   Users may also choose to create their own templates using CSS.
Some of the features of Bloggers:
A user can have 100 blogs per account.
Blogger is available in more than 60 languages.
can integrate with country-specific URLs.
Blogger supports Google's Adsense to monetize your blog.
Keyword Research Tools
Jaaxy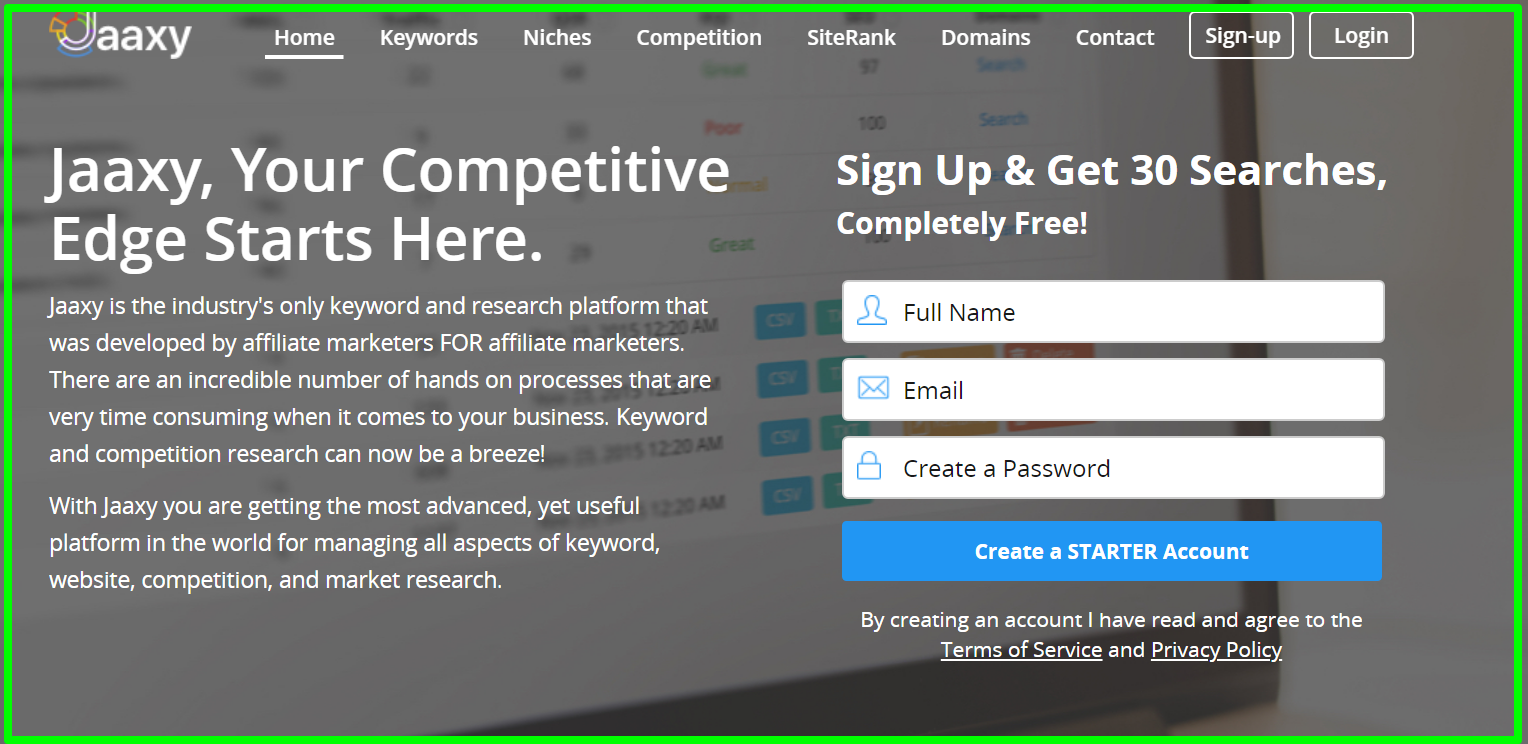 Jaaxy is a keyword research tool developed by Wealthy Affiliate.  I personally prefer Jaaxy because it is much more than just a keyword research tool.  Jaaxy also helps you to find your rankings on top 3 search engines Google, Bing and Yahoo.  Jaaxy helps me to track my rankings on a daily basis.
Read Enormous Benefits of Jaaxy
Jaaxy has many subscriptions:
Jaaxy with Starter Membership – Free 30 Searches
Jaaxy Lite- Unlimited  Searches for WA Premium Members
Jaaxy Pro – $49/mo.
Jaaxy Enterprise – $99/mo.
Try Jaaxy for Free Now
Keyword Everywhere

Keyword Everywhere is a browser extension that can be installed on Chrome or Firefox.  The major benefit of Keyword Everywhere is that it shows monthly search volume, Cost Per Click and competition data of keywords on multiple websites.
Keyword Everywhere also helps you to find long-tail keywords with its accurate search volume, Cost per click and competitive data.
You need to sign up for an API Key.
Answer the Public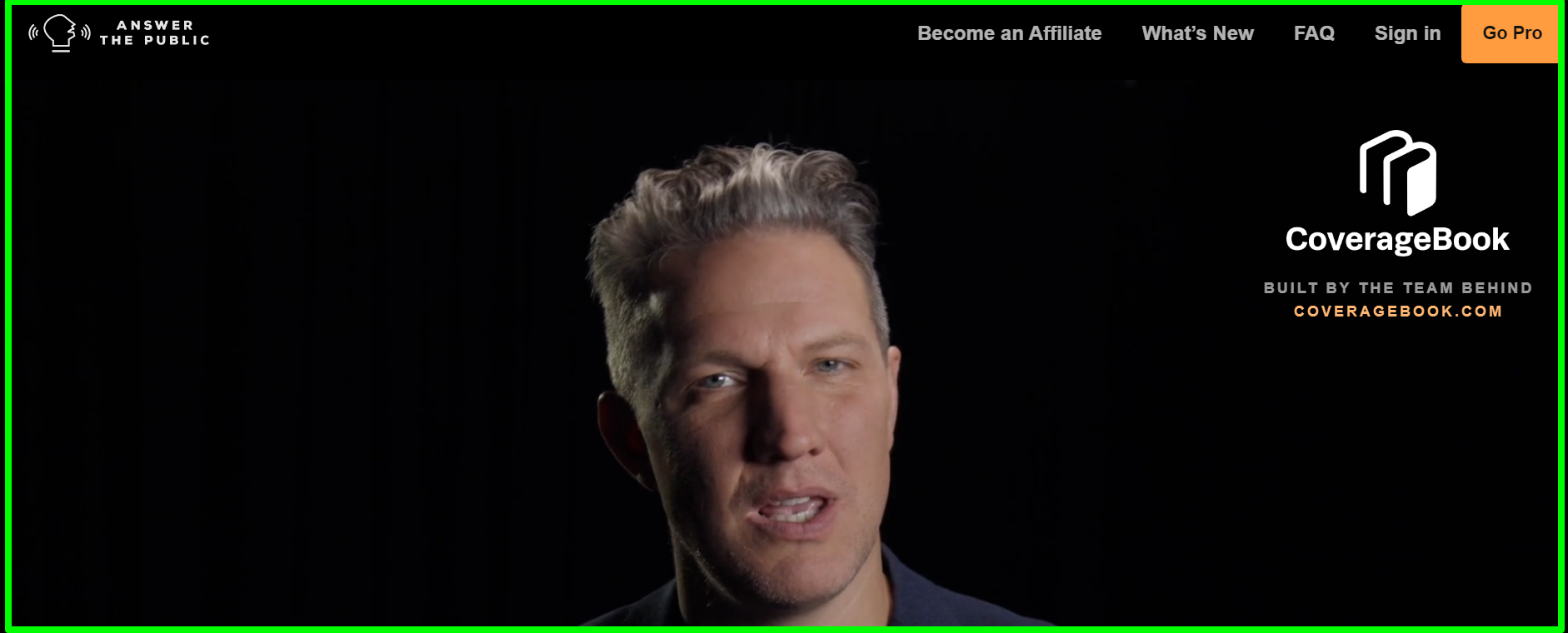 Answer the Public is one of my favorite keyword research tools.  It has free and pro versions, but the free version is more than enough for Solopreneurs.
It's a very interesting keyword research tool, which gives you keywords in the form of questions, and that is one of the useful features of Answer the Public keyword research tool.  Even if you pick up some quality questions and answer them, your next blog post is ready to publish.
Ubersuggest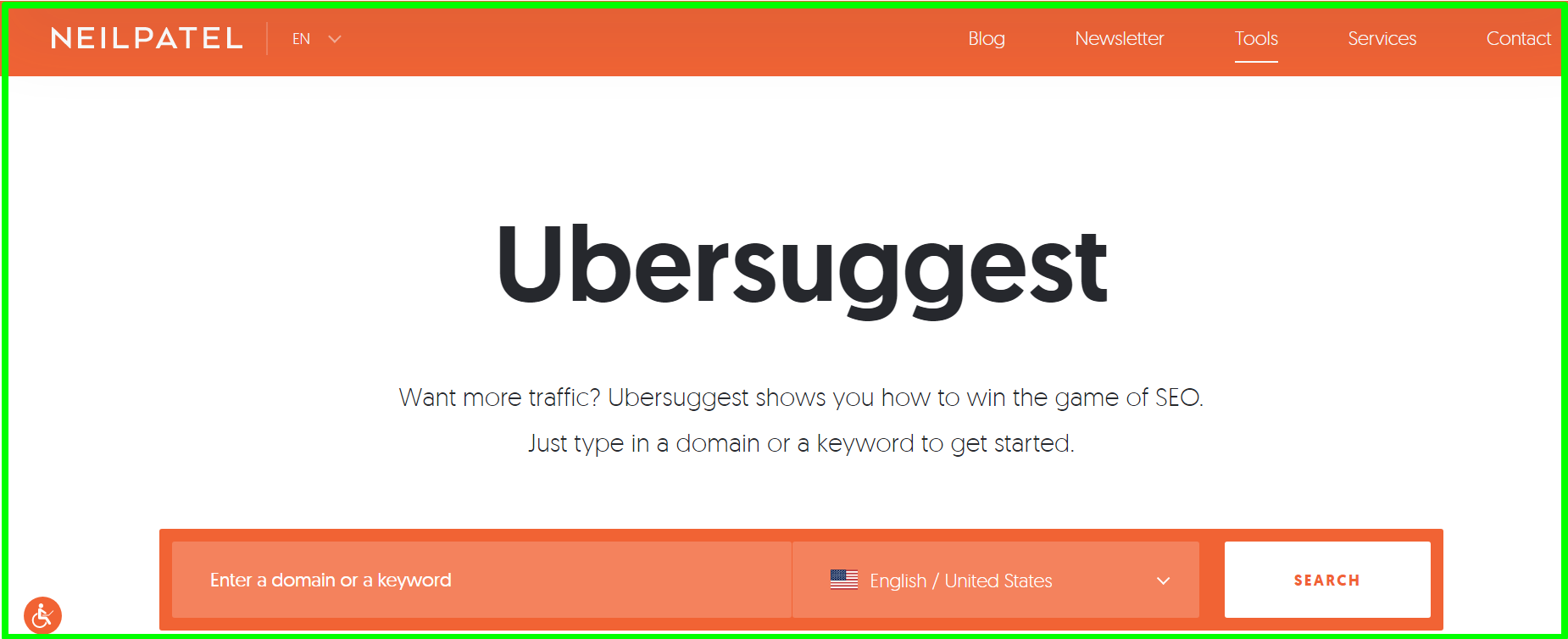 Ubersuggest is a free keyword tool, which helps to find out many keywords to create new ideas for content creation.  The major feature of Ubersuggest is it allows you to find keywords on a country basis.
You can type your competitors URL to find out all the keywords for which your competitor is ranking,  so you can reverse engineer the SEO process.
Also, Content Search is a useful feature where you can find some top-rated content in a click.  Ubersuggest has many great features like Site Audit, which audit your site for different SEO matrixes for free.
Affiliate Marketing Tools: Site Themes
Generatepress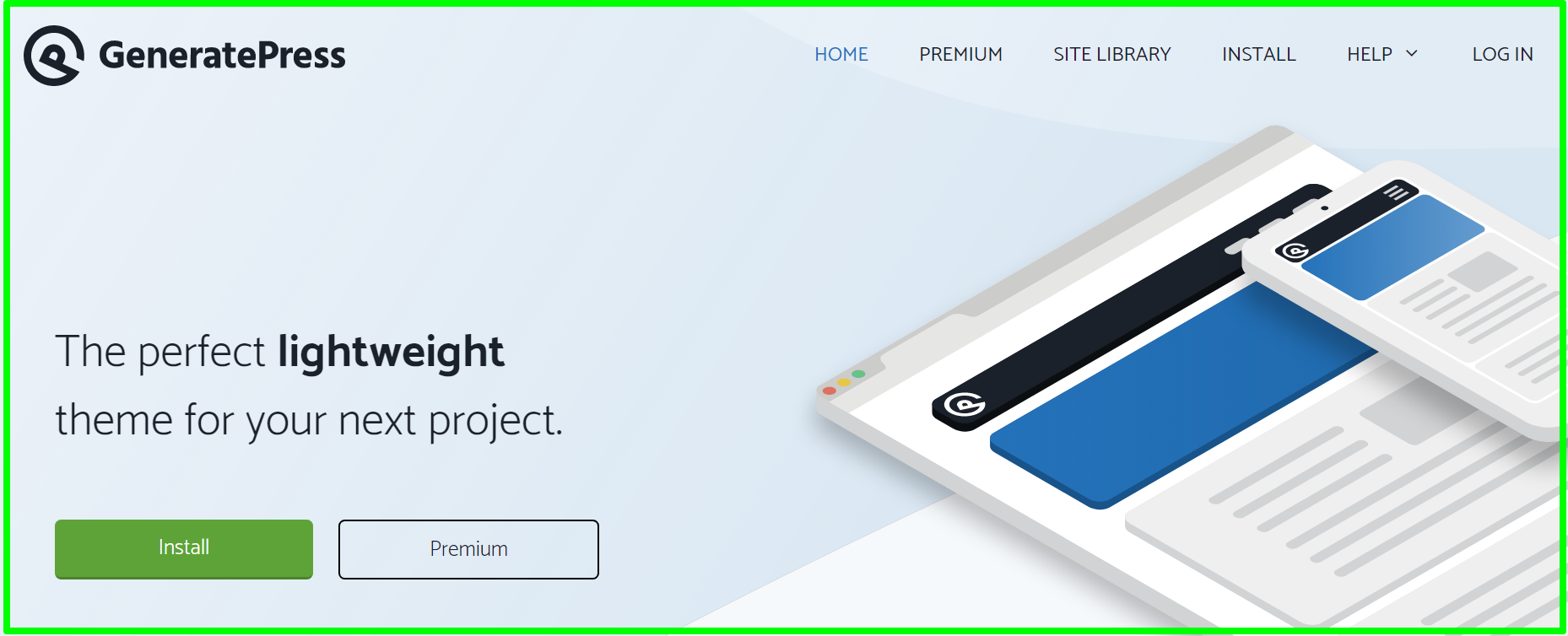 Generatepress theme is one of my favourite themes.  A default WordPress install with Generatepress is less than 30 kb.  It comes with many features like it has its own Site Library, where you find readymade templates for websites.  You can use one per your website requirements.
It is fully customizable and has a free and paid version. With the paid version, you can use Generatepress on unlimited websites,  with 30-day money-back guarantee.
Generatepress is page builder-friendly, you can use your favourite page builder with Generatepress.
Generatepress also has some great reviews, almost 800 5 star reviews on wordpress.org, Almost compatible with all leading plugins.
Conclusion
Affiliate Marketing is one of the lucrative ways to earn passive income.  It is one of the best ways to make money online for various reasons like low barrier entry, newbie-friendly, huge scope to leverage the business module into other fields like making Youtube videos, podcasts and so on.
So here are the basic tools that can help you in the journey of affiliate marketing, most of the tools are free, of course, if you want to leverage your business, you can upgrade anytime.
I hope you will find these tools helpful, tell me in the comments below your biggest takeaway from the article or a question about affiliate marketing.  I will be glad to guide you in the right direction.