100% Original [Gorilla Tripod 10″] Fully Flexible Foldable Octopus Mini Tripod Stand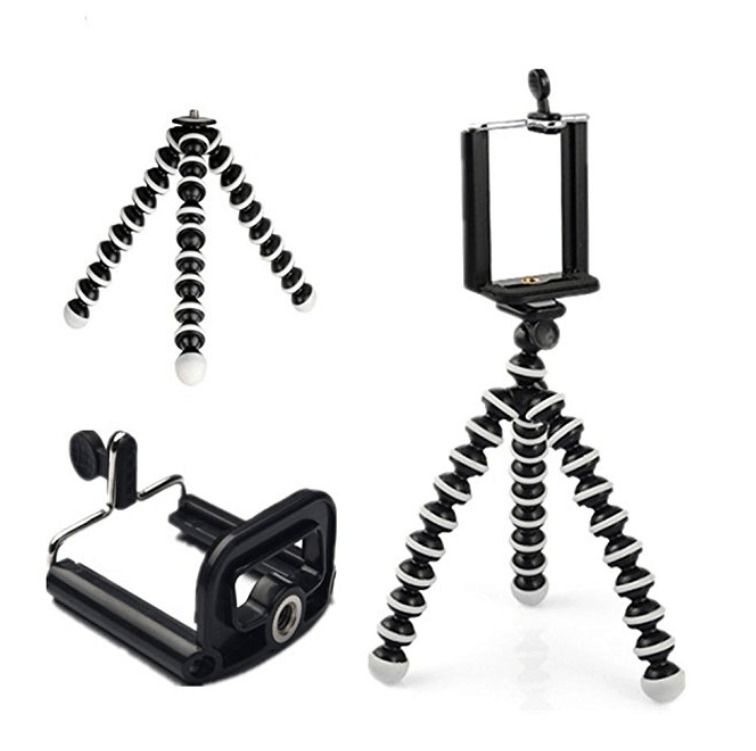 With the latest smartphones, photography becomes much easier and if you are a blogger or vlogger, you need to have a good camera and a flexible tripod to shoot.
According to Statista, the Number of bloggers in the United States would be 31.7 million by 2020. As a blogger, You need to create your own images or videos for your blogs and vlogs.
Why you need a Tripod?
A tripod helps you to take study and stable pictures, and support your cameras in the perfect position for as long as needed.
A steady camera is a necessity for all types of photography so in any situation they will be useful.
Gorilla Tripod 10" is a great mini tripod stand for shooting with the mobile camera, smartphones, DSLRs and action cameras.
This tripod does a wonderful job as it is advertised, Twist it, blend it, tilt it. It is so flexible that you can twist it as you want.
Where and How to use Octopus Mini Tripod Stand
Gorilla Tripod is so flexible that you can use it anywhere indoors as well as outdoors. You can Twist its legs, so you can literally tie it to any object for a perfect shot.
Image.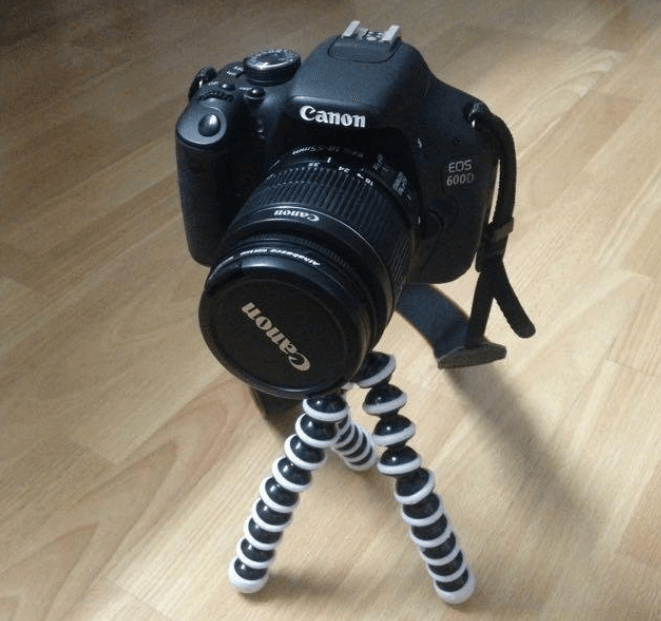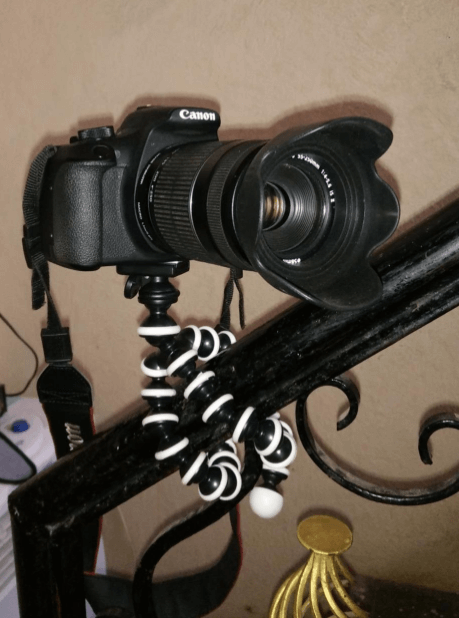 [bctt tweet="In outdoor locations, Octopus Mini Tripod is a breeze to use, as it is handy and portable." username="jivitaarane"]
Pros
#1 Bestseller on Amazon
2. Height is almost 10 inch, which is pretty good for a mini tripod.
3.  Good quality..flexible legs.
The quality is quite good as compare to its price. The legs are so flexible that you can twist and turn them as you wish, and can attach the tripod to a tree branch if you are using it for outdoor shoots.
4. It's very handy, as you can fully fold it and keep it in a small bag.
5.  Easy to use..for any sort of surface.
6. [bctt tweet="Octopus Mini Tripod is Compatible with smartphones with the clip," username="jivitaarane"]
7. Easily mounted for DSLR camera. (Please closely look at the mounting ring and remove the nozzle after that you can mount the DSLR)
8. Used mu DSLR and mobile. Is able to handle DSLR with lens comfortably.
9. It is robust and flexible. And perfect for vlogging.
10. good tripod for short distance shooting objects, but it also works fine if you are shooting outdoors and with some hacks, you can capture great videos.
11.  It comes with holding a clamp and compatible with any camera up to 3 kg.
12.  Lifetime warranty
If your camera is not stable, remove the top screw and try.
Cons
Not a 100% gorilla Tripod.
design of phone holder could have been better
Conclusion
Gorilla Tripod 10″- Octopus Mini Tripod, is a really good product and I will give 5 out of 5 Stars to this product.  It's very easy, portable and flexible for any kind of shoot.
>>Read My Review of Rode Smartlav<<
You can create some amazing pics and videos with a wide variety of angles with the help of Octopus Mini Tripod, as you can place it on any surface and really twist and turn it, way you want.
Definitely a good buy for your money.
Octopus Mini Tripod Stand is definitely my favorite tripod, do you need any further information about this product, pls let me know in the comments below.