Money is in the list,  you have rightly heard of this about Email marketing.  Email marketing is popular for various reasons, some of them discussed below. one of the major reasons is that email marketing is the best way to reach your prospect, share, and educate them on a specific topic.
what is Email Marketing, why is it necessary to have a strong email list for your business and why to Start Email Marketing Immediately, Read Here.
What is email marketing?
In a literal sense, email marketing means electronic mail. When a mail is sent to a prospect, lead or a future/present customer with an intent to establish a brand, to built customer loyalty, trust in a product or company it is email marketing.
Sending email is the most the easiest thing to keep connected with your clients. It's easiest to email as it directly reaches your client's mail account and he can check it in his leisure.
Here's a video by Neil Patel on Email Marketing
Start Email Marketing Immediately in 10 Easy Steps
1. Email marketing is cost effective and Eco-friendly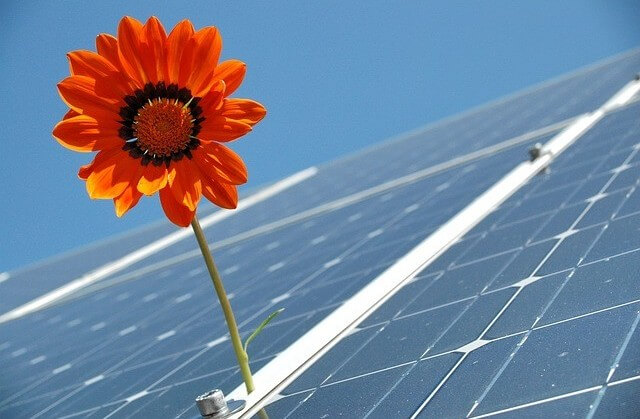 Email Marketing is very cost-effective, as it not need a huge investment to get a good autoresponder. Many of the autoresponders provide free service up to a certain subscriber level. After you reach 1000 subscribers or defined by the said company, you may upgrade your account to a paid one.
By the time you get 1000+ subscribers, most possibly you have started to make a profit from your email list.
Email marketing is Eco-friendly. E-mail marketing is a digital service, It is harmless to the environment.    It's the most effective way to stay connected with your clients at the same time to promote your product.
2. Easy to create
It's easy to create an email campaign. You do not need any technical knowledge or coding nowadays. Most of the Autoresponders trying their level best to make the interface user-friendly and without any learning curve. So creating an email campaign is quite easy.
3. Email marketing is super targeted.
Unlike many other marketing tools like TV advertising, email marketing is super targeted according to the location and interest of the subscribers.
You can target your audience by segmentation. Segmenting your list is useful and with better CTR and ROI. When you segment your audience in a specific hobby or interest, click-through rate increases as you appeal their interest.
4. Cost-effective compared to other mediums.
Email marketing is much more low cost compare to print and media advertising. Many Autoresponders offer a free subscription to a certain amount of subscribers. After that you need to upgrade your account, giving you more benefits and many times added functionality.
5. Call to Action
As mentioned above, Email marketing is unique other than other advertising methods. One of its features is Call to Action. In an email, you can easily add a CTA, which allows a customer to go from witnessing an offer to purchase an item, within a few clicks of a button.
In affiliate marketing, proper and relevant CTA is the most important factor to convert a prospect into a lead.  You can create tempting CTA which leads directly to checkouts.
Even in Referral Marketing, email marketing is the main tool to drive traffic to your website.
6. Easy to measure and share
With Google Analytics and with the latest features in the autoresponder dashboard area, you can easily measure your campaigns. You can assess your campaign by location, and subscribers' activity. You have the ability to see Email campaign open rate, click rate, raw clicks, unique clicks, unsubscribe, and which of the links are clicked.
Email campaigns are very easy to share. If you create a training or a great offer your subscribers can share with their friends at the click of a button. Your present subscribers can play the role of a brand ambassador for you.
7. Emails Go Global in a fraction of a second
Email campaigns can be targeted to a specific country or go global in a fraction of a second. Your mailing list can consist of many areas, locations and countries at the same time.
No other media advertisers, be it print or media can reach such a vast arena at the click of a button. Once used to its interface and functionality, you can create a good email campaign within 10 minutes and with a click, your offer reaches across the globe.
8. Immediacy
One of the most important factors of email marketing is that it can create an immediacy with your subscribers. You can create an offer that is available for the next 24 hours only.
This kind of email create a sense of urgency in subscribers and with a great offer and great Call to Action, your email campaign gives you great results.
9. Personalization
One of the benefits of Email marketing is that you can personalize each of your campaigns according to your audience and subscribers.
Personalizing your email campaigns gets you better results as it instantly appeals to your prospects.
10.Multi-usage
Email campaigns can be created for multipurpose usage.
Email campaigns can be created just not to sell products but also to educate your subscribers on a specific topic. You can create drip campaigns to create training for the subscribers.
Email Marketing is a must for achieving any level of success.
Recommended Read:
Email Marketing – Simple Tips to Grow Your List! (Updated 2020)
Managing Your Email Contact List
Conclusion
How do you like these ideas to Start Email Marketing Immediately?
Email marketing is a great tool to expand your business. With great features like great ROI, most cost-effective, super-targeted email marketing is going to continue as a preferred way to reaching the future as well as present prospects.
Bonus
Are you not sure how to write great emails that gives you great results?  Join Jay in this webinar on
Email Marketing 2018: Writing Emails that Convert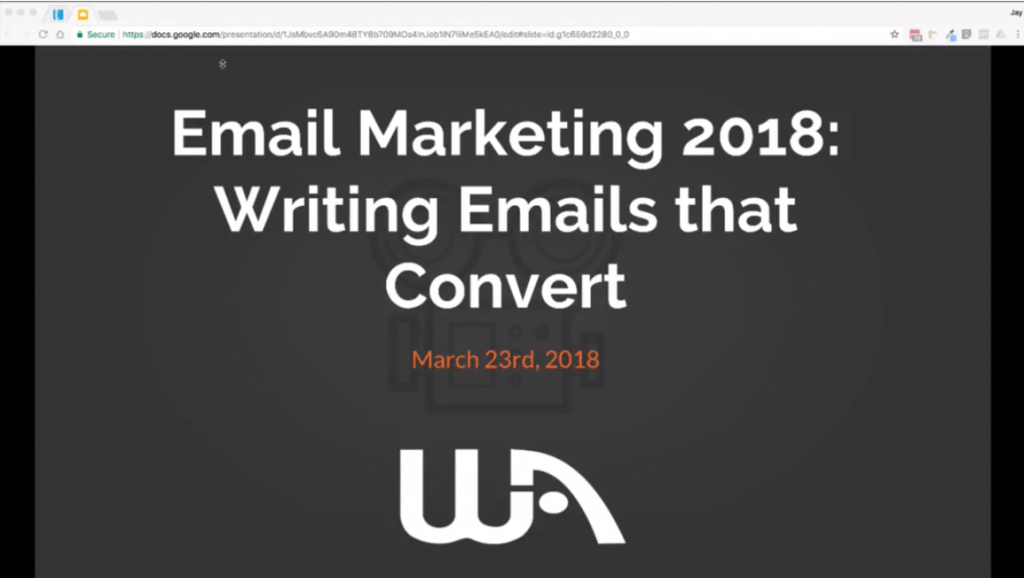 How do you like this webinar, these webinars are especially for premium members of WA.  Jay shares some great tips in this webinar, particularly creating Avatar of your prospects.  This really helps me a lot while creating emails for my subscribers.  Another great tip on keeping passive voice while writing to your subscribers as well as writing your blogs.
Which of Jay's tips you like most and will be helpful to you writing your Emails?  Pl comment below or if you have any questions about Email marketing will be glad to answer your queries.