"Good Food and A Warm Kitchen Are Wt Makes A  House A Home", we all agree, don't we? I love cooking and I hope you too.  We all need to cook, whether you like it or not, right?  But what if you can make money by selling kitchen tools.  There are many companies that are ready to pay you to sell their kitchen tools.  One of them is Pampered Chef, it has a large variety of kitchen tools, but can you make money by selling kitchen tools?  In this Pampered Chef MLM Review, I will discuss all these topics, let's start.
What is Pampered Chef MLM?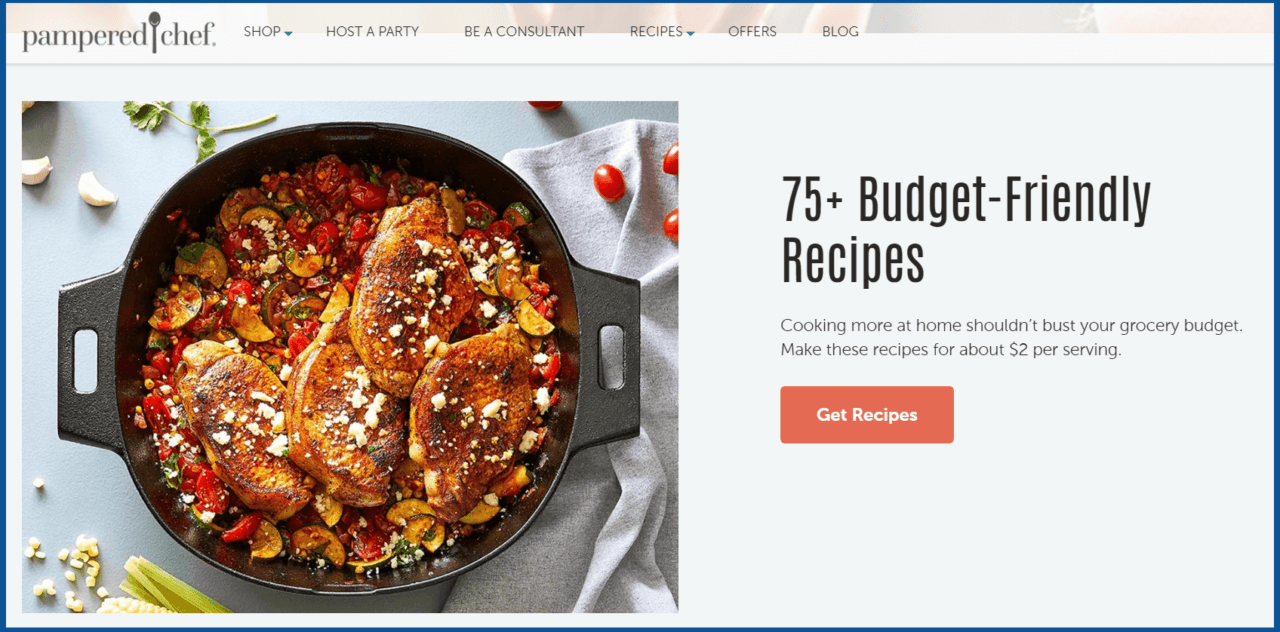 Pampered Chef is founded by Doris Christopher in 1980.  In 2002, it was acquired by Warren Buffett's Berkshire Hathaway Corporation.  It is headquartered in Illinois.  At present they have more than 35,000+ sales consultants.
Pampered Chef has a varied number of products including cookbooks, kitchen tools, cookware, bakeware, gardening tools, and so on.
Are Pampered Chef Products Worth Their Price?
Pampered Chef has varied products from kitchen products to gardening tools.  But that does not mean the products are worth their price.
In fact, Pampered Chef products are very expensive compare to their counterparts.  You will find similar products at much less price on Amazon.
These are products available on the Pampered Chef website but if you check the same product, say Pasta Cooker you will get a better product on Amazon.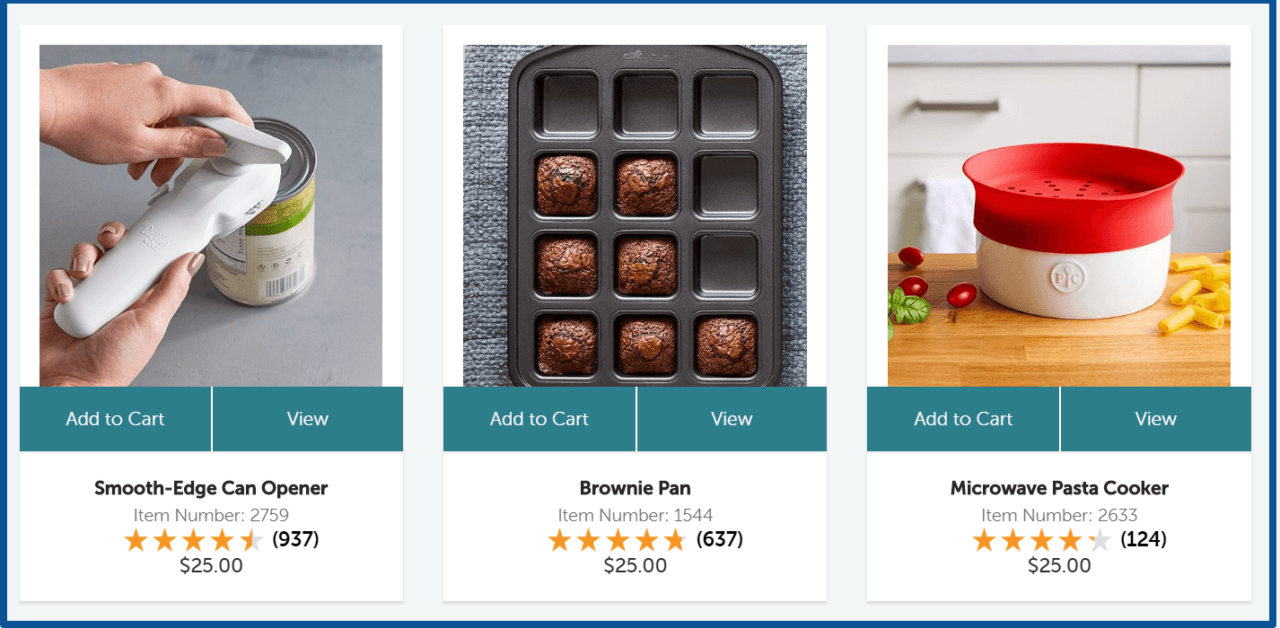 On Amazon, you will get a much better product.  You will notice not only the price difference but also the star ratings and the number of positive reviews are more for other products.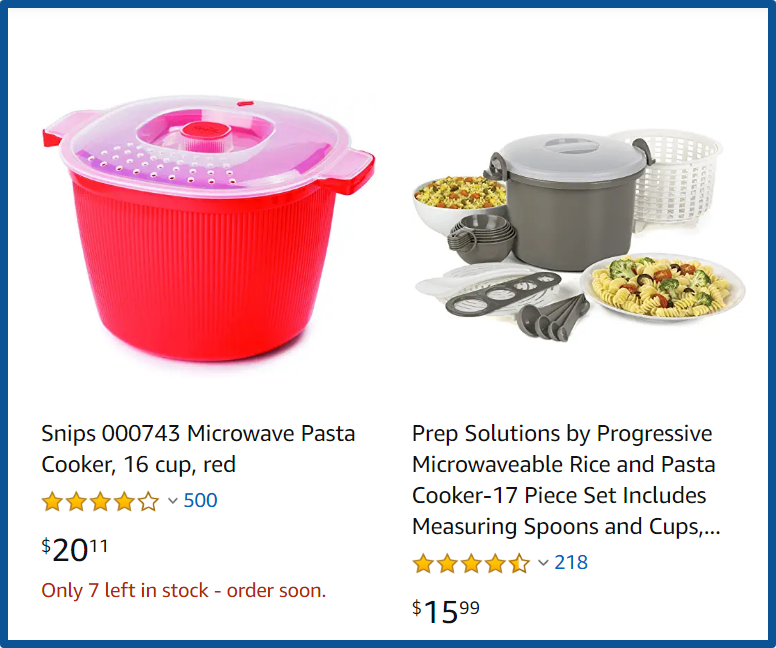 The Pampered Chef MLM Opportunity
Pampered Chef offers you a business opportunity, for which you need to buy a subscription and a kit.  Generally, you join through a sponsor, but if you do not have any sponsor, you will be assigned through their website.
Once you signed in and get the training, then you need to sell the products by holding different parties.  There are a number of parties through which you can profit from.
You can do it as a part-time or a full-time opportunity.  The more time you spend selling Pampered Chef's product, the more commission you make.
How Much Does It Cost to Join Pampered Chef?
Pampered Chef has 3 different starter kits, choose any one of them and start your business.  These 3 Starter Kits are:
Starter Kit:  $99 and includes over $400 in products and online business tools
Deluxe Kit: $159 and includes over $700 in products and online business tools
Ultimate Kit: $259 and includes over $1,100 in products and online business tools
The online business tools such as a customizable website, marketing emails are made available to Pampered Chef's consultant.
There's no yearly membership fee but if you use the eBiz Tools, you'll get three months for free. After that, there's a monthly fee.
Can You Make Money with Pampered Chef?
Pampered Chef offers you different opportunities to make money by selling their products.  You can earn a commission between 20-27% by selling these products.  Additionally, you can earn an extra 3% commission on the sales made by your team.
Recruiting other people is one of the major ways to earn an extra 3% commission.  You can also sell products through your website.
As a Pampered Chef consultant, you can held different parties like Live, Virtual, Catalog, Fund Raiser, and Wedding Shower Party.
But unfortunately, you will find many complaints about Pampered Chef products all over the internet and forums.


Pros:
No Inventory:
Unlike many MLM, you do not have to main inventory, orders are shipped either directly to the customer or back to the Consultant for distribution.
30 Day Product Discount:
Another great selling point for your customers is the 30-day guarantee. Other product guarantees may not be so great. The Lifetime Guarantee only covers repairs or replacement in the cases of defects. The guarantee type is indicated by a symbol on the product listing in the catalog or on the website.
Good Product Discounts:
Pampered Chef offers a direct 20-50% discount once you become the consultant, so huge savings here.  You and your team also get monthly gifts, according to your sales percentage.
Cons:
Complaints:
Pampered Chef has complaints all over the Internet, including BBB.  Pampered Chef makes it a point to answer these complaints on BBB, as it's affecting their rating, but what about the other complaints on other forums?
Expensive Products:
Pampered Chef Products are expensive than their counterparts, and that's going to be tough to sell these products.
Monthly Targets:
As a Pampered Chef consultant, you need to make a minimum of $150 sales in a month.  Unable to do so, your account can be closed or made inactive.
Is Pampered Chef a Scam?
Pampered Chef is an MLM company and established itself over the years.  It is definitely not a Scam, but you can hardly earn from this MLM business.  MLM module is such that, unless you make a sale you are not going to earn a dime.
Most of your success is dependent on your team members, who joined under you.  Unless they are active and making sales, your earning potential is limited.
It is a proven fact that it's very hard to earn with MLM, only a few at the top strata earns a substantial income.
Other MLM Reviews:
Recommended Read:
Why multilevel marketing won't make you rich
3 Mind-Blowing Statistics About MLMS
Conclusion:
Pampered Chef is an MLM company and it runs like any other MLM module, though the good thing is Oriflame is offering a good 20-50% discount on products.  Still, you need to further investigate about MLM module and if you really want to join one.
It has many hidden costs like shipping charges.  You need to pay all the shipping charges for yourself, that may eat up any commission that you make.
If you want to make your own money by selling products, start your own business by checking out my #1 recommendation. You'll get all the tools you need including a website, hosting, training, and 24/7 support.