Scentsy is a popular brand with its products like scents, diffusers and wax bars.  With its other home cleaning products like fabric softeners, all-purpose cleaner, travel tins, its main target audience is women.  Scentsy also offers a business opportunity to women with "host a party" and "become a consultant", but can you make money selling Scentsy products, let's find out in this Scentsy MLM Review.
What is Scentsy MLM?
Scentsy is a Multi-Level Marketing (MLM) company founded by Colette Gunnell and Kara Egan in 2003. It headquartered in Idaho USA.  It has now its consultant in all major countries including Canada, France, Ireland, Italy, Luxembourg, Mexico, Netherlands, Poland, Spain, UK, USA, Deutschland.
Scentsy has a wide range of products like scents, diffusers, wax bars, room sprays, travel tins, dryer disks, all purposed cleaners, fabric softeners, and pet products.
Are Scentsy Products Worth Their Price?
Though the flagship products are Scentsy Wax Bars and Warmers.  Scentsy offers unique 68 different scents.  Each wax bar's retail price is $6 on its website.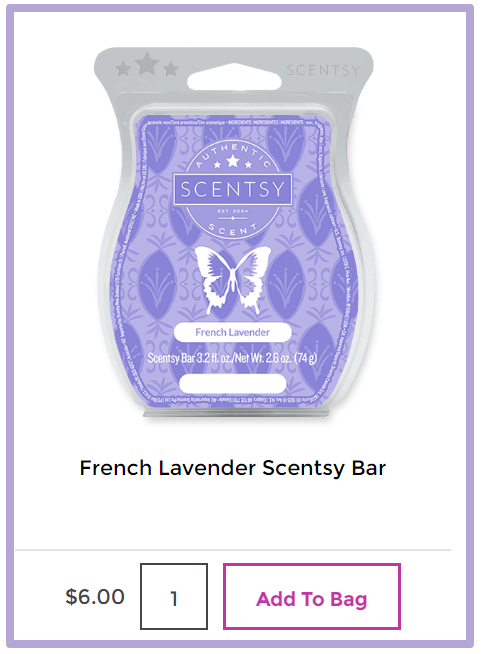 It is made of paraffin wax and it comes in 8 break-apart cubes in each package.  Place a cube in a warmer and it will burn for a few hours, giving your room a lovely smell.
Scentsy products are available on Amazon also but I find that they are costlier than the original price.
Scentsy warmers also come in a wide variety ranging from $30-$60.

Scentsy also has other products like diffusers, room sprays, fabric softeners and cleaner, and pet products.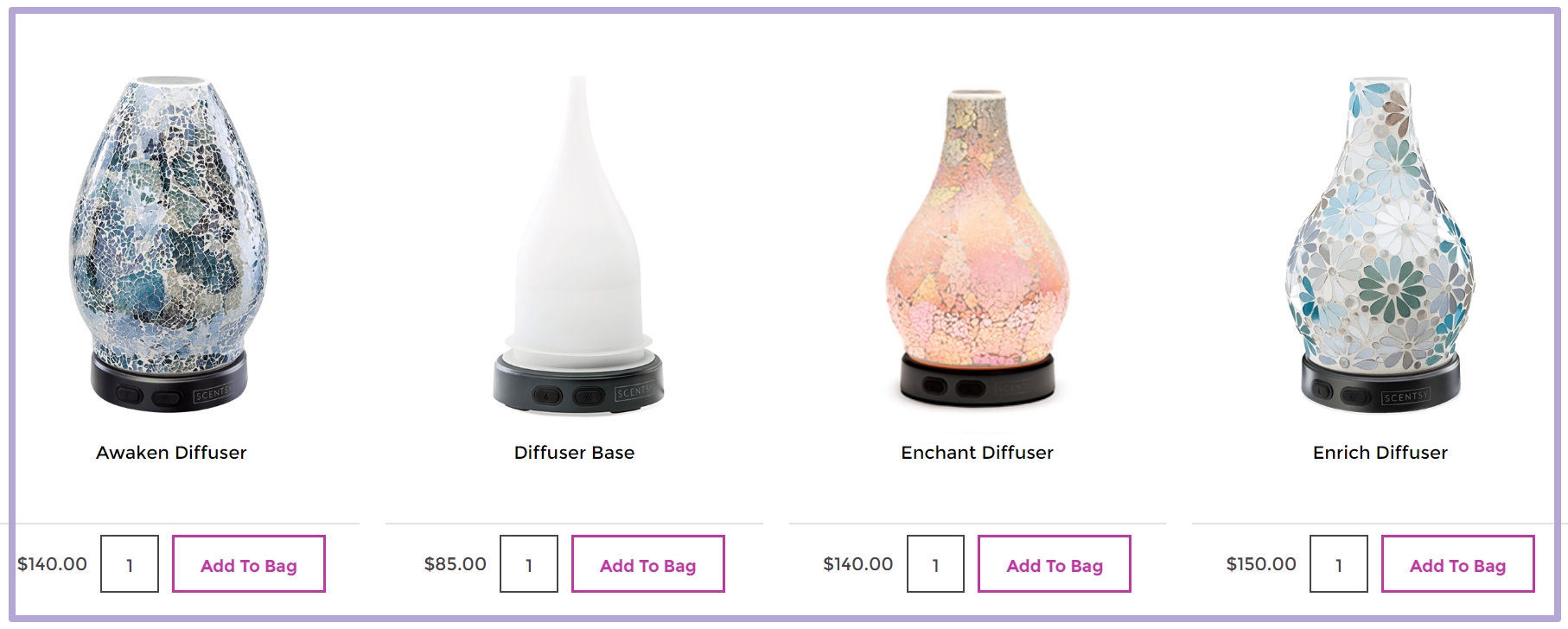 The Scentsy MLM Opportunity
You can join Scentsy through a sponsorer if you do not have one, you will be assigned through their official website.
Once you join Scentsy, you will get a starter kit with its introductory products.  You will then need to promote Scentsy products in different ways.  One of the popular ways is to ask a friend to host a party and here you introduce the products, offer some products to test and get the orders.  If you are able to get the orders worth $200, the host becomes eligible for a free gift.
How Much Does It Cost to Join Scentsy?
To get started with Scentsy, you need to invest $99 upfront, so that you can get a starter kit.  There are a number of kits to choose from like warmers, cleaning products, waxes, laundry products, and fragrance testers.  Once a product is sold, it gets added to the host exclusive starter kit.
You also need to renew your membership every year, apart from it you also may need to buy third-party insurance to cover any business-related theft, damage to business equipment or damage to inventory.
Can You Make Money with Scentsy?
Unlike many other MLMs like Amway, who restrict their representatives from promoting products on social media, Scentsy is quite liberal for promoting its products.  You can use any or all social media platforms like Facebook, Linkedin, etc. to promote your business.  You can also promote the product in the following ways:
Personal website:
As a Scentsy consultant, you will have your own website.  It's free for first three months and then you need to pay $10 per month.
Scentsy Parties:
Ask your friends to host a party and you can receive commissions up to 20 t0 25% depending on your PRV(personal Retail Volume).
On the Go:
You can sample the products, have someone pass around a Scentsy basket at work, school, church, or wherever. Let people sample the products and collect and place orders when the basket is returned to you.
Recruitment:
Recruiting other members is one of the ways to make money with Scentsy.  You will be responsible for training and managing your recruits.  You will earn a percentage of your recruit's income, so more recruits, more money.
Pros:
Product Guarantee:
A few of the products of Scentsy like Scentsy diffusers, Scentsy Go and Scentsy Go Solid come with no defect guarantee.  If you find any defect within 30 days of purchase, Scentsy will replace the product for free.
Social Networking :
Scentsy allows you to promote its product through a social media platform like Facebook, Linkedin, Instagram, Twitter and so on.  Amway do not allow its representatives to promote products on social media.
Good Product commission:
Scentsy offers a direct 20 25% discount once you become the consultant, so good earning potential here.  You and your friend also get gifts, for hosting the party.
Available in Many Countries:
Scentsy products are available in many countries like Canada, the USA, UK, Ireland, Netherlands and so on.  Also, you have your own website, so you can sell it through your website.
Cons:
Questionable Chemicals:
The Scentsy bar wax fragrance contains DEP (diethyl phthalate) which is known to be dangerous to human development and reproduction. It can cause allergies and is a known endocrine disruptor. This chemical is commonly used in perfumes and plastics
BBB Complaints:
You will find mix complaints on the BBB.  Many complaints are about not getting products on time, late delivery and low-quality products.
Pay Your Own Expenses:
Like all other MLMs, Scentsy does not provide any expenses for traveling, hosting parties or any other expense. You have to pay for all the expenses.
Poor Customer Service:
I think this one is really serious.  Not only the customers but consultants also face poor customer service issues.  If they are not paying attention to their own consultants, one can imagine the response a customer may have been getting.
Is Scentsy a Scam?
Scentsy is not a scam, as it is running from 2003, many people seems to enjoy their products.  But can a consultant is able to make money from selling Scentsy products?  I do not think so.
According to Wikipedia, "Consultants often find it hard to make money by selling Scentsy products. According to its 2015 income disclosure statement,[13] about 66,000 or 65% of active Scentsy consultants receive an average of $463.34 per year, before expenses."
So if you deduct yearly expenses, what will be the Scentsy consultants earning?
Most of your success is dependent on your team members, who joined under you.  Unless they are active and making sales, your earning potential is limited.
It is a proven fact that it's very hard to earn with MLM, only a few at the top strata earns a substantial income.
Recommended Read:
Is MLM A Profitable Business Opportunity?
Why multilevel marketing won't make you rich
3 Mind-Blowing Statistics About MLMS
Other MLM Reviews:
Conclusion:
Scentsy has a very popular product range from waxes, diffusers, wax bars to pet products, so it seems like you have good earning opportunities.  But in reality, there are many hidden charges like expenses for traveling, food, phone and so on.
Also one can not ignore the BBB complaints of low-quality products and poor customer service.  Even if you sell a good amount of products but later you receive complaints from your customers for poor quality products, where you are going to complaint if the customer care is not responding?
If you want to make your own money by selling products, start your own business by checking out my #1 recommendation. You'll get all the tools you need including a website, hosting, training, and 24/7 support.