Adidas needs no introduction, it has established itself over the years in the designs and manufacturing of shoes, clothing, and accessories. It is the largest sportswear manufacturer in Europe, and the second-largest in the world, after Nike. It is a German multinational corporation, founded and headquartered in Herzogenaurach, Germany. Now you may be wondering why Adidas will need testers for their world-class products? I will discuss all the details in this Adidas Product Testing Review.
Before we start reviewing Adidas Product Testing, let me tell you an interesting fact about the Adidas logo. The three stripes that are Adidas' identity mark or logo was bought in 1952 from Finnish sports company Karhu Sports for the equivalent of 1,600 euros and two bottles of whiskey!
What is Adidas Product Testing ?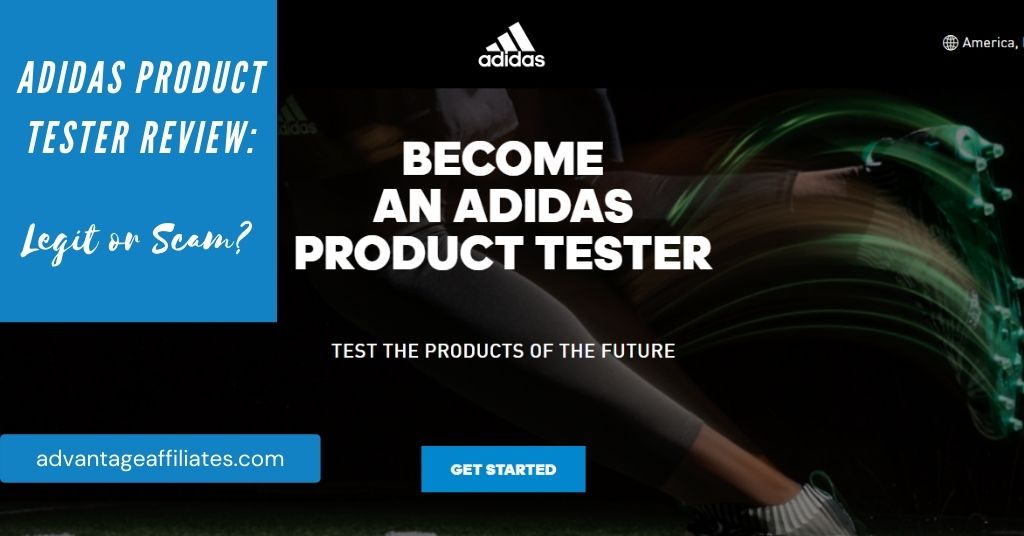 Adidas has a wide variety of products in sportswear like shoes, clothing, and accessories. Adidas also launches new products every year and before the product launch, Adidas tries to get valuable feedback from its customers. Adidas Product Testing comes into the picture here.
Anyone from the US and European countries can apply and take part in Adidas Product Testing. There are certain criteria that you need to fulfill before you get selected. Let's discuss the criteria for Adidas Product Testing.
Criteria for Adidas Product Testing
As I mentioned above you need to fulfill Adidas Criteria before you are approved for Adidas Product Testing.
Must fulfill
Living in the US
Internet access and a valid e−mail address
Read and write in the English language
Provide body measurements
Keep a detailed log of daily activity during the test period
Be at least 18 years old
Must Avoid
Not test any competitor products like Nike
Not share any information related to the product you are testing.
includes any source of social media, personal messaging or any other form of communication.
To Qualify
Fit one of their product sizes (test products are only available in limited sizes)
Meet minimum weekly activity requirements for your sport.
How Adidas Product Testing Works?
If you fit all the above criteria for Adidas Product Testing, you can apply by clicking here. You will receive an email from Adidas, and if you accept the invitation the product will be mailed to you within the time period of two weeks.
Also, you need to go through a survey and you will be asked to test the product for a required amount of hours/ mileage per week as per the product requirement. In most cases, the time duration is for 2-4 weeks.
You also need to fill out an online questionnaire regarding your findings of the said product. You can submit this questionnaire through your smartphone or computer.
Lastly, you need to send the product back to Adidas, luckily they provide you with a return label.
Can You Make Money with Adidas Product Testing ?
Adidas Product Testing is best for Adidas passionate as it does not offer any monetary gift for the participation. In short, you will not receive any money for taking part in their product testing.
Also, you need to return the Adidas product once its product testing time ends, luckily you don't need to pay the shipping.
So if you looking for any monetary benefit from Adidas Product Testing, then this product is not suitable for you. There are many sites where you do not need to return the product and also offer coupons or monetary benefits for their product testing like Baker Street Solutions and Surveyvillage.
Let's discuss some pros and cons of Adidas Product Testing.
Pros:
Get To Test Unreleased Adidas Products:
The best part of Adidas Product Testing is you get to test unreleased Adidas products before anyone. So if you are an Adidas Passionate, you will love this opportunity. Also, you will help the company by giving an honest review of the product.
No Shipping:
Though you need to return the Adidas product after the time limit, Adidas provides you with a return label so you don't need to pay any shipping.
cons:
No financial gain:
By taking part in Adidas Product Testing you don't receive any money or coupon on top of it you also need to return the Adidas product, which is kind of strange! So unless you are really passionate about Adidas products, think twice.
Hard to become a tester:
Even though you don't get any monetary benefit, there are many people who want to participate in the Adidas Product Tester promotion. This promotion covers the US and most parts of Europe. So you can expect a vast number of people to participate in it. Also, there are very few products available for testing, and only if you suit their product testing you will be selected.
Is ADIDAS Product Tester a Scam?
Adidas is a sportswear company and established itself as a legit and quality brand over the years.  It is definitely not a Scam. 
Before participating in Adidas Product Tester you need to understand that it is not a money-making opportunity as such. So it is important to go over all the instructions on their website before you apply.
If you are searching for a legit way to make money online, there are many opportunities like Surveys, GPT sites but I would recommend you to read this article, and I hope it will help you to make an informed decision.
Recommended Read:
How To Start Your Own Successful Small Business?
3 Mind-Blowing Statistics About MLMS
Other MLM Reviews:
Conclusion:
Adidas is a renowned brand in sportswear and therefore many people would like to participate in Adidas Product Testing.
This will no doubt help Adidas to refine their product line but honestly, I think they should compensate their participates in a lucrative way.
For a participant, he needs to use the product for a certain period of time and before that, he also goes through a procedure of selection and then submits his findings online.
Participant needs to invest his/her time in product testing. So it would have been better that at least they don't have to return the product to Adidas. It's quite surprising that they ask to return the product.
Adidas Product Testing is definitely not a money-making opportunity and If you want to make money online in a legit way, start your own small business by checking out my #1 recommendation. You'll get all the tools you need including a website, hosting, training, and 24/7 support.