If you are a business owner, I assume that you know the importance of SEO.  But if you are totally new to online marketing, this article can help you to get started on the right note.  The importance of SEO is undeniable because, without SEO, your business can not be found on the Internet.  Irrespective of the platform, like blogging, YouTube, Pinterest, big e-commerce shops like Amazon, Kindle publishing, Etsy, or any other platform, it's a must that you should know the basics of SEO.
What is SEO?
SEO stands for Search Engine Optimization, you can say that these are simple tips that you should apply to your business.  Optimizing your business can immensely helpful as it gives you visibility.
Do you know that every day more than 4 billion people search the Internet for products and services? It is next to impossible to get your product, service, website in front of these people if you don't know how to rank your business on different platforms that are mentioned above.
On most of these platforms, the SEO techniques are more or less the same, so once you learn the basics of SEO, it will be easier to promote your products across the different platforms.  Today you need to optimize your business not only for search engines like Google, Bing, Yahoo but also for different social media platforms like Instagram, YouTube, and so on.
The more popular the platform the more it gets difficult to rank on that particular platform.  So undoubtedly you need to learn how to get visible on these different platforms.
Basics of Search Engine Optimization (SEO)
SEO includes some basic steps that you should know, and generally, it includes On-Page SEO and Off-Page SEO.
On-Page SEO means steps you apply while writing your blog, or while posting your YT video or any kind of content, while Off-page SEO means steps you take after you publish your content.
On-Page & Off-Page SEO has different elements that you need to apply to your business.  You can read in detail about in SEO Checklist To Rank Your Posts Higher in SERP.
But in a nutshell, it includes:
Keyword in Meta Title
Keyword in Meta Description
Internal links
External links
Alt Tag in images
Submit URL To GSC & Bing
Comments
SSL certificate
Social share
Though it can be overwhelming at the beginning, it becomes easy once you start applying these guidelines to your business on a regular basis.
My Experience of Learning SEO
As you all know, I was not at all familiar with SEO and never heard the term SEO before starting my own website.
I was working locally as a Yoga Teacher and then as an Astrologer for a very long time before I join the online world in 2016.
Obviously, the term SEO was totally alien to me:))
But today I am having a website Get Ranked where I help people to get ranked their business on Google and other search engines.
Apart from this website I have other three websites.   I am not telling you to brag about it but to let you know that it's easier than you think.
Where to Learn SEO?
You will find many online and offline courses for learning SEO but most of them are quite expensive, not recommended if you are just starting out.
Another good option is YouTube.  You will find a ton of YT videos and channels dedicated to teaching SEO.  So this can be a good option if you want to learn SEO.
Just remember learning SEO is applying the skills you learn on a regular basis, it's not a short-term but a long-term investment in your business.  Investment of time is a must if you learn it properly.
You will also find Google's own learning tutorials and I have attempted a few and completed them successfully.
But as I mention, without you apply these skills regularly it becomes difficult to measure its results.
For me whatever I learned is because of Jay Neill. Let me quote him:
There is no reason to ever stop learning. The skills you learn today will pay off forever in the future.
and for sure, if you learn SEO it will help you in many ways.
Jay has vast experience in the Internet marketing world, from PPC, local marketing, content development, SEO, and website development (programming, WordPress, Joomla, Drupal).
You can Hire Jay as your Coach and you will have a PROFITABLE Affiliate Marketing Business.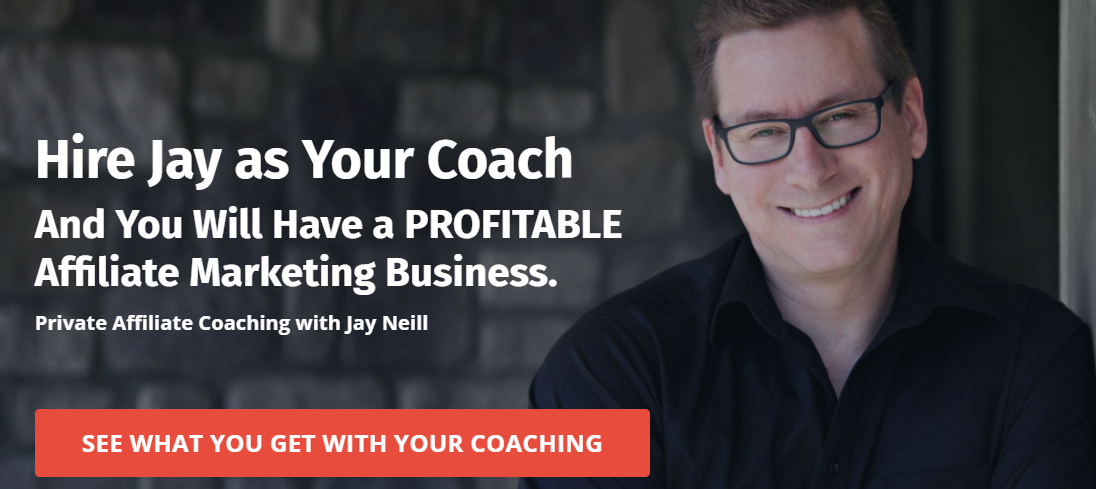 Jay has years of experience in online marketing and private coaching will give you a boost.  But this is a good option if you are ready to invest in your business and earning a good income from your business.
I know it is expensive and not possible for all but still, if you want to get SEO tips from Jay, you can get his SEO Audit just for $40 for one website.
I have enrolled in his one on one sessions as well as in his 10 Minute SEO Audit, and it's immensely useful for my business.
But the best option to get Jay's SEO tips in a very cost-effective way is to join Wealthy Affiliate-Premium. WA is an online platform where you learn everything about online marketing.
Jay is a Wealthy Affiliate's Live Video Training Coach, and every Friday evening, WA hosts a Live WAbinar by Jay.
It means you get an hour-long  4 Live WAbinars, every month and it costs you just $47.  Once you joined in WA Premium, you will also get access to Jay's 500+ WAbinars.
But if you join WA as a starter member, and go premium within the first 7 days, it will cost you just $19!
Also, you will get a website, hosting, and all the modules of training.
So now you will get a free website, hosting, and core WA training free but to access Live WAbinars, you need to go premium.  Just pay $19 to access all the SEO training!
I hope you will find this article helpful and if so, pl share it with your friends and family.  If you have any questions or suggestions, pl let me know in the comments below.