In our series of Local Business, last time we discuss "Core Metrics Of Ranking A Local Business".  We have seen that there are many factors for ranking a local business including Google My Business.  Setting up a GMB account is a must if you want to rank for local services.  After setting a GMB account, it is equally important to educate your client about the importance of reviews.  Reviews for local businesses are one of the most criteria to decide the future of your business.
An Intro To Reviews For Local Businesses
Formal meaning of the word "review" according to Cambridge Dictionary is: " to think or talk about something again, in order to make changes to it or to make a decision about it"
Reviews are so important because they can literally change the fate of any business.  When you provide a service or sell product through your shop or website, you want people to buy these services, and suggest these products and services to others also right?  The users form an opinion about the product or service as per their experience.  If the product is good and satisfactory, they give a good review and vice versa.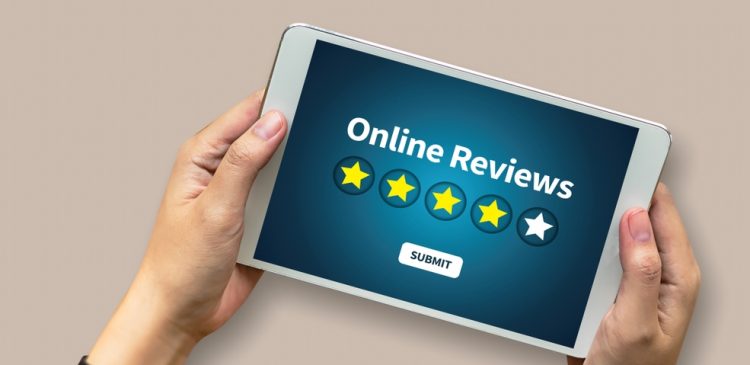 If you have a  GMB account, people can directly leave a review just by Googling the business name.  So you should be careful about what people are saying about your business.  Today, more than 80% of people search the Internet before they make any purchase.  Reviews are the best source of information for them.  Blog reviews play a major role as a decisive factor but when he actually sees the good reviews on GMB or other social media platforms like Facebook, Yelp, and so on, most of the time his decision converts into a sale.
So it is important to have as many positive reviews on your social media and on GMB as possible.  Many times you also get a negative review, but I like the above definition and make it clear the real objective of getting reviews: in order to make changes to it or to make a decision about it.
Every review, good or bad, should do one of the above.  If it is a negative review, make necessary changes in your business, and a review always helps other customers to make a decision about the product.
The Concept of a Review Funnel
Now that you know the importance of customer reviews, it is important to create an easy and smooth funnel, to help them drop a review on GMB, or your website.
If you have a GMB account, it becomes easier to create a review funnel.  In your dashboard, you will see the tab Get Your First Review if you have yet to get any review.

Click the 'Share Review Form' button, it will open up in a new tab, you will get the link.  This link you can share on social media or can create a page on your website to help your customers to left a review.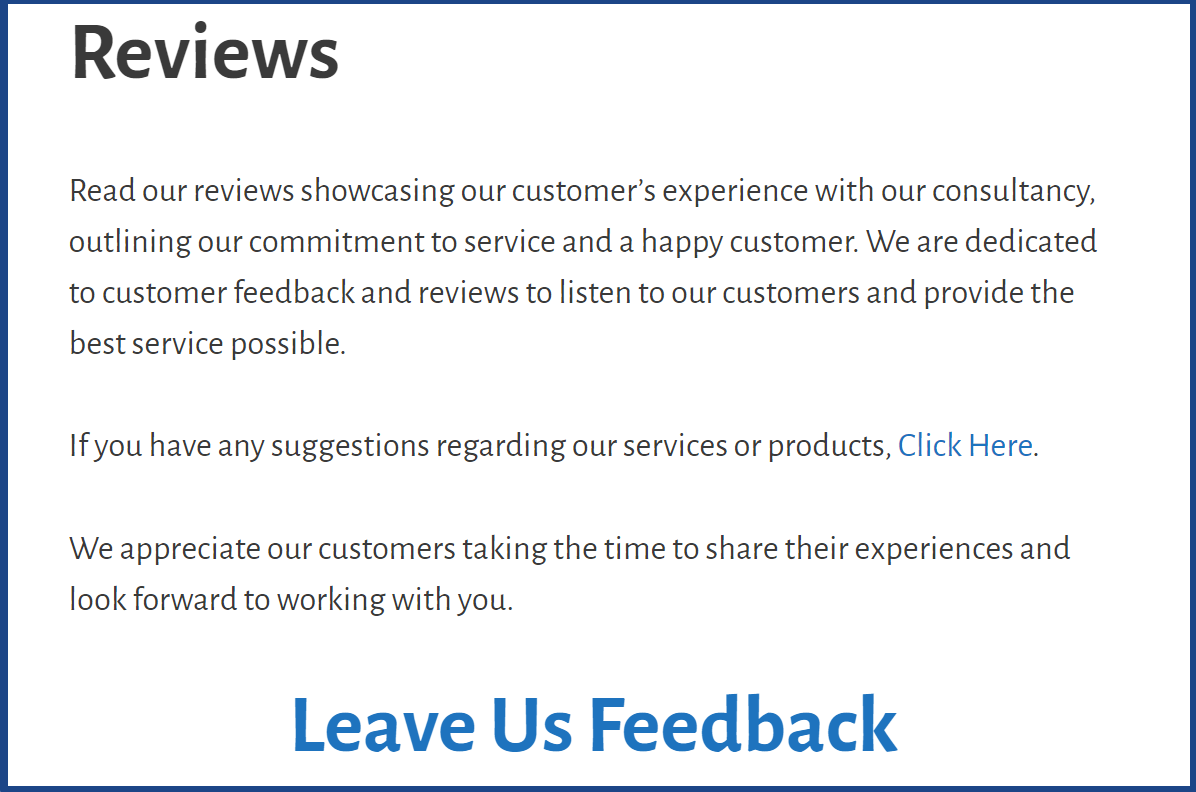 As you can see, you can create a simple funnel on your website for reviews.  Here I created a page for reviews and added two anchor links.  I have added the Google review link in " Leave Us Feedback" and also asked readers to give feedback by creating another post for feedback.
When the reader clicks on the Leave Us Feedback, it directly leads them to Google Maps, showing a pop-up for review.  It makes it so simple for the readers to leave a review.
For example:  How do you like this article and all the simple SEO tips I am sharing?  Are they helpful to you? Pl, let me know Here.
It is a simple funnel to my GMB account, Local SEO Jivita.
You can take the help of plugins to create feedback forms, subscription forms, and so on.  WP Forms is a good plugin with a very simple interface to create different kinds of forms, that you can use on your website.
How to Manage and Reply to Reviews – Good and Bad
First of all, get ready to get all kinds of reviews.  If your business is on the Internet, all types of people leave all types of reviews, good and bad.  Nothing to worry about, if you have a good product or services.
Even if you get a bad review, reply to them and ask what bothers them.  Ask them to send an email or communicate with them. Ask them to contact you to solve the situation.  I can say with my personal experience if your product is good, most of the time they never reply to your questions also.
It is also important to answer every review you get, it shows that you care for your business and customers.  It also helps to greater communicate with your clients.
Recommended Read:
7 Reasons You Need Google My Business
Conclusion:
Reviews are the pulse of any business, and therefore it is important to get good reviews from your clients. You can get reviews for your business on GMB, Facebook, and in local directories or citations.
These reviews not only create trust and confidence among other people but also help your business to be a brand in your field.
Reviews can make or break your business, so be careful how you deal with it.  Ask your clients to leave a review by creating an easy review funnel through your website or GMB listing.
Leaving review through GMB listing is very easy, as one can leave a review through mobile also.  Though it can be a tough job, to get reviews.  Many businesses offer some gift or discount for leaving a positive review.
The easy way to create a review funnel on your website is plugins.  You can build one yourself, but it takes a lot of time and you also need to have knowledge about how to create and operate it smoothly.
There are many plugins readily available that create different forms in no time.
It's important to educate your clients on the importance of reviews so that they will provide you a good and useful review.  More positive reviews, more are the chances to get good ranking and sales.
I hope this article has helped you to understand the importance of reviews for local businesses.  If you have any questions or suggestions pl let me know in the comments below.  Your reviews are important for my article:)