The whole world is going through a critical situation, not only it leads to financial setbacks but the more serious effects on the mental and emotional health of people.  Corona Virus Pandemic has changed the entire system of how the world works.  It's really unfortunate that almost 90% of businesses are suffered from this lockdown and for the period in which people are forced to be in their homes, adversely affecting their financial and mental health.  More and more cases of anxiety, depression are coming forth.  Though the whole scenario looks very bleak, no need to lose faith and confidence to create a thriving internet business during a crisis like this.
In today's WA webinar by Kyle, the co-owner of Wealthy Affiliate provided an overall picture of the current situation and how to overcome these critical situations.  Every problem is an opportunity, if this is the philosophy we need to adopt today, we should.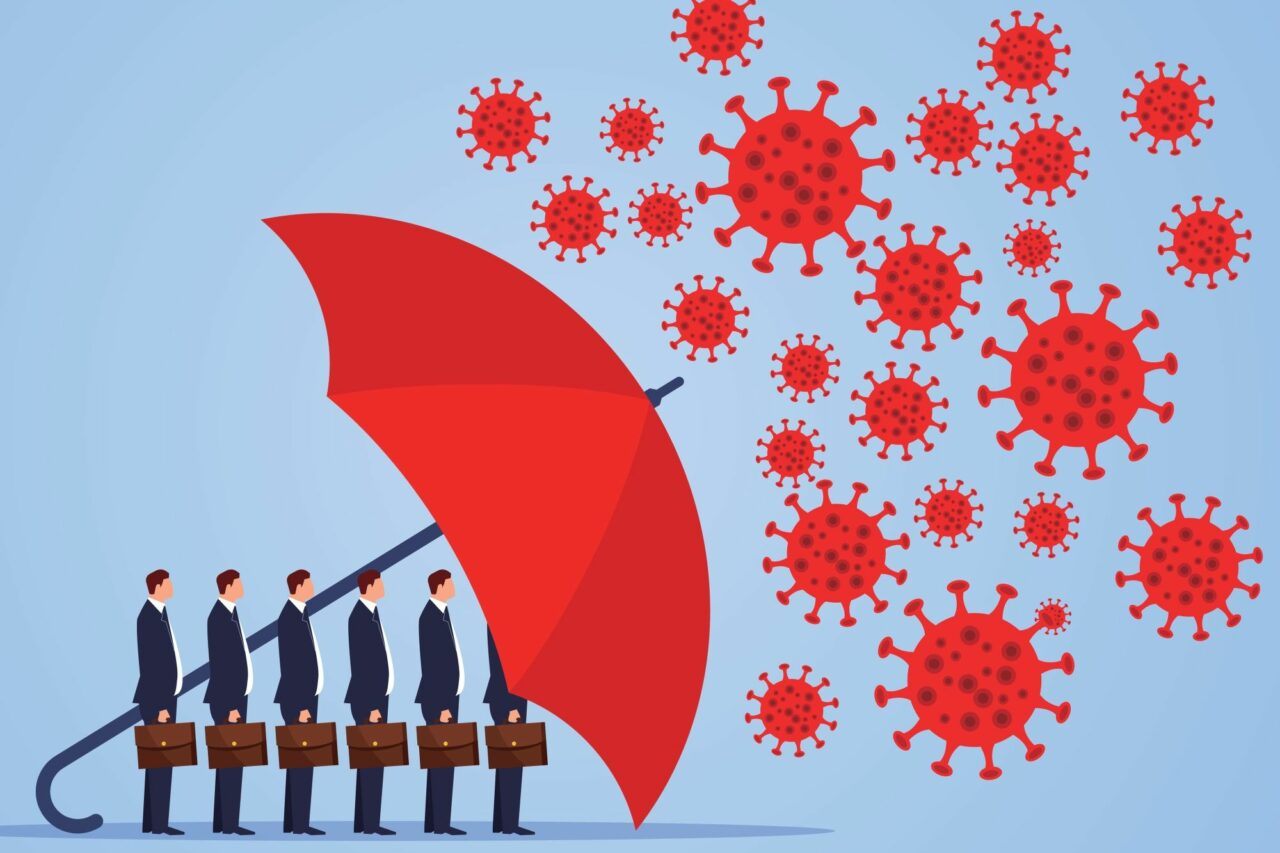 It's a fact that in this pandemic, when the economic situation is worsening, still there are many businesses that are doing well in this lockdown scenario.  Instead of feeling helpless, we should take this opportunity to learn new skills that will be helpful to create a new business opportunity.
How Each Crisis Creates NEW Opportunity
The world has also seen the 2008 great financial crisis, and if you notice many  Giant companies like WhatsApp, Paypal, Uber, Groupon were started just after this crisis.
WhatsApp was started by Jan Koum and Brian Acton, two Yahoo veterans created this encrypted messaging app in 2009 as a way for people around the world to message each other quickly.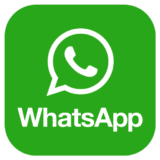 Today WhatsApp has over 2 billion users worldwide, Facebook purchased the app in 2014 for a jaw-dropping $19 billion.
Paypal has become a trustworthy online payment gateway and most of the online transactions held through Paypal.
College friends Iqram Magdon-Ismail and Andrew Kortina launched digital payment app Venmo in 2009 as a way for peers to exchange cash digitally and without lofty transfer fees.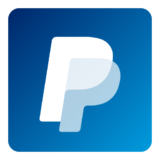 Payment processor Braintree bought Venmo for $26 million in 2012, and the digital payment giant PayPal then acquired Braintree for $300 million in 2013.
You will find many stories about such businesses who formed around the critical period of 2008.  In short, innovation, creativity, and resilience can help you to get out of the situation of helplessness.
The major businesses that formed at or around 2008-09, are mainly online business be it Whatsapp, Paypal, or Uber.
I included Uber in an online business because of the majority of the bookings and payments done online.  If you remove the online part from Uber, it will be difficult for Uber to survive.
Because of this forced lockdown, people started discovering new avenues to entertain and educate themselves.  Online platforms can provide greater opportunities than brick and mortar premises, for the sheer convenience factor.
When people are not allowed to travel, and forced to spend money online they started using the internet for their daily necessities like ordering groceries, bill payments, and so on.  People started naturally gravitated to online businesses.
The fear of the internet and using credit cards or doing payments online has declined proportionately.  This has created major opportunities for online businesses.
How to Navigate Your Business Through An Economic Downturn
It's clear that it's essential to make a transition from brick and mortar to an online business to survive this pandemic trend.  The more flexible you are, the more effectively you can handle your business.
There is no option for in-person services that we provide, it has more emotional value but in critical conditions like this pandemic, you should be able to provide your services online also.
People are learning new ways how to use the internet for their daily usage and they are more open to the concept of using internet for starting their own business or doing a job from the comfort of their home.
Another company that has booming in this pandemic is Zoom, suddenly every company and every person started using Zoom.  With Zoom, you can provide many services to your customers.
The 5 Niches That are Going to Benefit Greatly from This and Why?
As I mentioned above, it's important to start your own online business or shift your business from totally offline to online in a strategic way.
If you want to know which 5 niches are going to flourish in a critical situation, let me explain to you one by one.
We have seen above, that people are forced to be locked down in their homes, they are turning online for their every purchase.  There are specific niches that are doing good and continue to grow after covide 2019 are education, communication, exercise, work from homes, and medical equipment.
1.Online Education:
People started to realize the potential of online education in this pandemic and found that there are innumerous sources and tools available online.
Another great benefit of online education is most of the time they are very cost-effective compared to joining a real institution or course.  Not to forget the money you save on travelling and the time you save by taking an online course.
It is also important to upgrade the skill you have, by learning and keeping in touch with the latest trends in your niche.
Udemy, Skillshare, and many other platforms offer you the opportunity to learn and teach on these platforms.  Every platform has its own teaching module if you want to go into teaching the online course.  But to start with, you can take their courses and I highly suggest Skillshare.  It has tons of courses that you can take for free, but it has a monthly fee structure where you do not need to pay the fee for every training you take.  You just need to pay your monthly fee and you can take as many courses as you want.  It costs you just $2 per month if you choose their annual subscription.
Here is a Premium Class for You, Totally Free:
Udemy also offers free and premium courses, though you need to pay for the individual course you take on udemy.
Here is a free course on Udemy:
Big Data and Hadoop Essentials: Essential Knowledge for everyone associated with Big Data & Hadoop
You can create your own courses and sell them on different platforms online.  It can be a great source of income, as people are searching for more knowledge to update themselves.
2. Communication: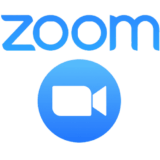 The need for communication is always there and we need to express ourselves in some or the other way.  In this pandemic and lockdown period, it was felt more intensely.  People are suffering from anxiety, as they suddenly feel like they have compulsorily locked down in their homes.  Unable to meet loved ones in person, definitely created many problems.  In such conditions, communication apps like Zoom and WhatApp are doing great and will continue to flourish.
But this technology can be used for taking your business to the next level by educating people to learn the software.  Also, you can create online courses and generate revenue through these communication apps.
3. Home Exercise Industry:
Exercise is a must if we need to take care of our health.  It not only promotes our physical but also mental and emotional health.
You will see a sudden spike in demand for home exercise tools after the lockdown.  In most of the countries, a lockdown was declared by the mid of February.
So let's see how the trend for Home Exercise is growing over the last few months with the help of Google Trends.
We can clearly see the people are opting in for home exercise during the past few months.  You can create your own business by either promoting these tools, through your website or if you have enough knowledge, you can create training on these tools like best home exercising tools, best home exercising programs, and so on.
4. Medical Equipments:
In critical conditions, particularly in pandemic like corona, obviously, people are panicked but in any situation, medicines are going to be in great demand.  Anything related to health like medicines, medical equipment, self-help is bound to be purchased by the people.
You can create your own business by providing people useful information around these products through your website.  There are ton of products that you can promote through your website.  Only on Amazon, you will find 10,000 products to promote.

Other than Amazon, you can also search on Awin, ShareASale, and earn a commission from this niche.
5.  Work From Home Jobs:
After this crisis, people become aware of the endless opportunities through which they can earn money online.  Apart from tremendous online work available through many sites like Fiverr, Upwork, and many such platforms, you can earn decent money.
I would recommend starting your own business, instead of wasting your time and money on other sites.  It is always better to have your own business on which you have full control.
All of the above-mentioned businesses, you can do from your home through your website.  If you have your own website, you can integrate all of the above mentioned 5 ideas or anyone of your choice.
Let me explain how you can incorporate all these 5 ideas on your website.  If you have a website, you can create an educational platform on your website.  People are searching for educational platforms more than ever.  You can promote different educational platforms through your website and earn a commission.  Affiliate Marketing is the best way to start your own business as it is cost-effective and beginner-friendly.  All these platforms have an affiliate program, which you can sign for free and earn a commission.
You can also create training, tutorials relating to your niche, and post on your website.  There are many ways you can incorporate a training platform on your website and earn money.
As I mentioned above, you can promote hundreds of products available, including home exercise industry, medical equipment, medicines, and earn a commission.
Create a website around work from home opportunities, like I am doing.  You will find many ways to make money on this website by surveys, PTC, GPT but the most beneficial is to create your own website.
Why Not Build Your Own Website For Free + Hosting + Training?
You will get free training on affiliate marketing and how to create your own business.  Your Starter account includes 70 lessons in affiliate marketing.
Why Wealthy Affiliate, a leading and established platform lay so much emphasis on affiliate marketing?  Let's find out.
Why the Affiliate Marketing Industry Will Thrive?
Affiliate marketing is a booming industry and today every business & industry promotes its business through affiliate marketing.  Every brand like Apple, Amazon, Bluehost, Fiverr, JR Dunne Jewellers, and thousands of them promoting their products through affiliate marketing.
They are doing so because it's convenient and cost-effective for these companies to promote products through affiliate marketing.  If you have a brick and mortar business, your expenses can't be cut down.  You need to pay rent for your shop, pay salaries for workers, and so on.
Instead of wasting ton of money in advertising, affiliate marketing is an easy way to promote the products through.
Every day, new products are coming into the market, so you will always have something to write about in your niche.
It's Not Easy But Worth Of
Affiliate Marketing is a booming industry and comparatively easy to door shipping and other ways to make money online.
It's easy in the sense, you do not have to create your own product, you have a readymade product that you need to promote through different platforms.  When someone buys through your link, you get the commission.
But that does not mean it's easy.  The most important thing in any online business is your mindset.  It is not a get rich scheme, as most people assume.  Persistence is the key to success in any online business.  If you have a website, you need to write useful content for your readers continually and persistently until you reach your goals.
Work from home is a good concept but unless you become used to it, you may find it difficult to work from one place.  Generally, we have this concept of 9 to 5 jobs, where you need to commute daily to our workplace.  You may find it difficult at first, to work inside your home for long hours.
Focus:  When you work from home, there are too many distractions like your baby, family members, and so on.  You need to schedule your day, home activities, and business activities accordingly.
Planning:  While working on your online business, it is important to plan not only your day, but you should set a goal for a year.  You should plan for a day, a week, a month, and a year beforehand.  So you will have a todo list handy each day.  This way you will become more productive also.
Conclusion:
Creating a thriving internet business during a crisis is not only important but also essential.  Today we have access to many tools and services that will help us to build our online business.
No doubt, the financial impact of this pandemic is long term, but instead of feeling hopeless, you can take control of the situation and create something amazing.
We should not forget that businesses like WhatsApp, Paypal, and Uber, and many more started around the 2008 crisis.  I think that time, situations may have been worse than today.
We have access to many tools like Wealthy Affiliate, which offers a free website to build your online business totally free for six months.
I hope you will take this opportunity and if you have any questions or suggestions let me know in the comments below.