Wealthy Affiliate Online University is all in one place for your business. Once you become a premium member, almost all the things are done automatically for your business.
It's a great platform for creating a blog, as it teaches you from the very basic of word press. Website creation, hosting, keyword research tool, are all free with this great platform.
As a blogger, you need to write a lot of content for your niche and website. Wealthy Affiliate introduced a great tool for that as well.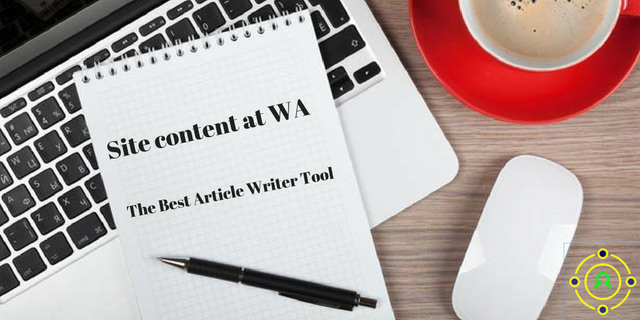 Site content gives a great work environment to write, edit and organize your content. All of your work can be operated on this one platform.
Benefits of the Site Content Platform
Site Content provides a great environment for your writing schedule. All of your writing can be done in a systematic and very organized way. Site Content centralizes your content management and it's a big part of being efficient and productive – Carson.
Some many benefits of Site Content Platform
Site Content writes both – Posts and Pages
Using Site Content Platform you can create both posts and pages. As both have different objectives, on your posts you need a lot of interaction with your readers, generally, on posts, you can interact with your reader through the comment section.
Pages, on the other hand, are more specific. Generally, on pages, you can not post your comments.
Find and Add Images
The most impressive feature of the site content platform is it can find and add images to your posts. Site comment platform claims to have 1,000,000 + images on it.
Read More On: Beautify Your Blog with Images and Graphics.
Finding images for your blog can be a cumbersome task, you need to find CC0 images for your blog, resize it, do Image SEO, but through this platform formatting, linking, Alt tag and editing done in minutes.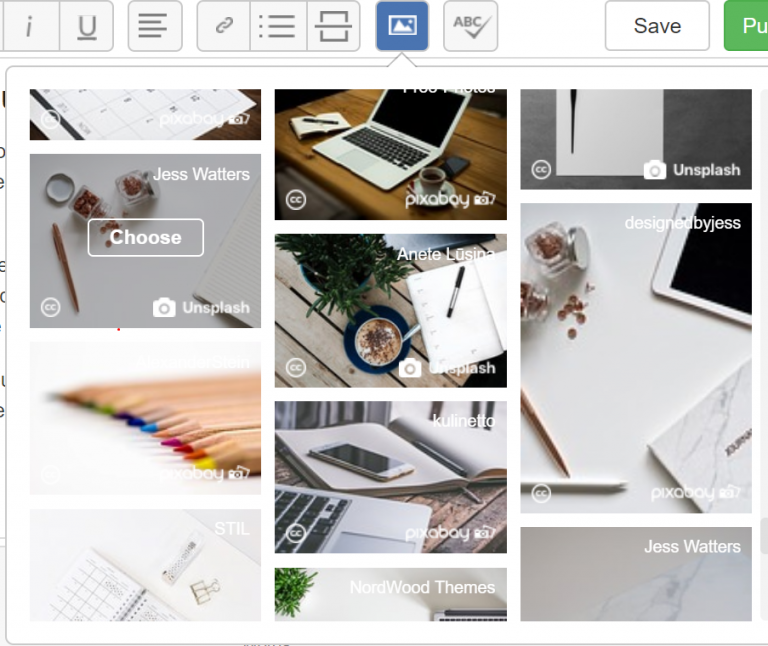 All the images are high resolution, beautiful, and completely free and Creative Commons Zero (CC0). CC0 means you can use these images in any way you want on your websites, including commercially, without any attribution. So now you have access to a resource of a 1M+ images that you can leverage to beautify your website content published on the SiteContent platform.
New Compression Technology
Site content Platform applies totally new compression technology which makes your site loads faster. Large images on sites slow down the site speed.
When you publish your content, there is a new layer of sophisticated technology that AUTOMATICALLY crunches down the size of your images on your website, while retaining the image quality.
Checks Your Grammar
Yet another powerful feature of this platform is Grammar Checking. It checks any grammar and spelling mistakes within your content at the same time suggest corrections.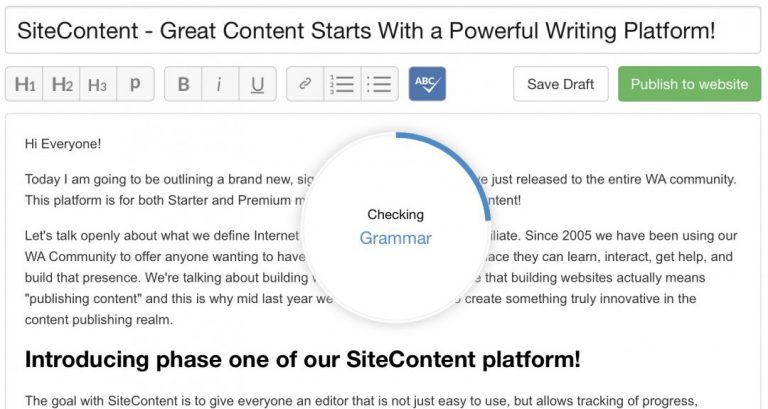 ---
Next few features of Site content platform helps in organizing all of your content in one place and making your more productive.
Set Writing, word count, and publishing goals.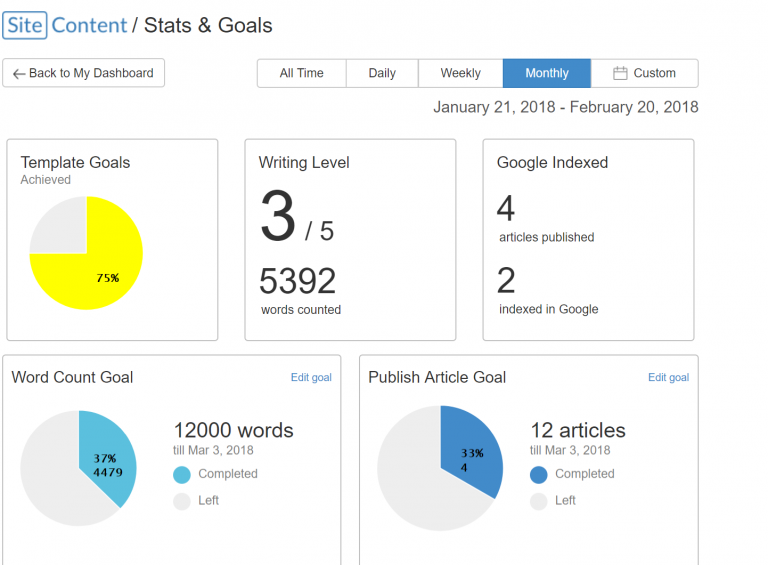 I just love this feature of Site content WA platform, as it helps me to be more productive. You can create your writing goals for a day, a week, or a month.
You can also create your Word count goals for every post and page you write. Same way you can create your publishing goals, say that you want to publish 10 posts per week, you can set your goals and Site content WA Platform can track all of your goals when you log in your Site content platform.
Create buckets
As a premium member of Wealthy Affiliate, you can have up to 25 domains and 25 subdomains. So if you are working on more than one site this feature going to really helpful for you.
Create Buckets, for each of your sites and save all the posts in buckets.
Templates
It's a huge time-saving feature of Site content WA Platform. There are some predefined templates, or you can create your own template.
Checks for duplicate content
When you hit a publish button, automatically it checks your content against all the major engines and if there is duplicate content, immediately it instructs it before publishing.
You can rest assured that content published by SiteContent is not going to be blacklisted or "dinged" by Google for being unoriginal.
Check google indexing
How do you find out which of your posts/pages have been indexed by Google? By using search console right?
when you used Site content WA Platform, you can easily see how many posts/pages indexed by Google on its platform.
---
Who is Site content WA Platform for?
This power packed Site content platform is available for Wealthy Affiliate members only – for both free and premium.
You can create a free account at Wealthy Affiliate, for a life if you wish. Site content WA Platform is free of cost.
What I like about the Site content WA Platform
Since I started using the Site content WA Platform, it helped me to be more organized and goal oriented.
Creating the content on Site content WA Platform is hassle-free, as it's easy to find images, and complete all the SEO related tasks like alt image included in Image Editing.
Grammar checking saves a ton of time, as it suggests the correction as well. For me, it's a peace of mind function.
Duplicate content Checker helps you to check your content authenticity before publishing, a great feature.
Another feature that I like is it publish your content directly to your said website, say if you are working on more than one site you need not to always log in to different sites and create your content.
within Site content WA Platform you can create your content and publish it to any of your sites.
SiteContent is meant to be where you work on your content, refine it, perfect it, and when it's ready, publish to a website
Most of the SEO stuff can be done within Site content, as it provides major features like H1-H3 tags, align to, Linking feature for internal and external linking.
What I don't like about the Site content WA Platform
There is nothing that I don't like about it, but I expect some more features get added to this platform. Wealthy Affiliate is the most updated online platform on the Internet. So I am sure it will get updated on a regular basis.
I would love to have some more features like Undo button, save and publish as a draft to your site.
In Image section, would prefer more search-related images, sometimes it shows up totally irrelevant images.
Final Thoughts
After using this Site content WA Platform, I can safely say that it's one of the most wonderful features. Daily you can set writing goals and see a total number of written words on the Dashboard, it's a great encouragement for me. Site content WA Platform is full of amazing features making it a complete writer's platform.
Site Content platform is available to all members- Premium as well as Starter Members.  Even if you join us, starter member, you can avail this great writing platform

If you have any questions about Wealthy Affiliate or affiliate marketing, pl let me know in the comments section below.
Is this article helpful to you, if yes, share it with your family & friends.