So here is the summary.
Overview of Building the Website
In this series of back-to-back 14-day case studies, so far we have researched all the major components for building a successful website like choosing a niche, searching affiliate programs and ways to monetize your blog, and most importantly keywords for writing great content.
Now is the time to actually build your own website.  Many people think that you need to have the technical knowledge to build a website but today you can build a website within minutes without having any tech know-how.
In Wealthy Affiliate you can build a website within 60 seconds, and I know you might not believe it but everything is done for you on the platform and you just need to click a few times and your website is ready. WA has a one-stop destination for building your business online, so you can buy a domain within WA just for $14, that too with Price locked guarantee.  It simply means there will be no price hike every year when you renew your domain, it will be only $14, as long as you remain a WA member.
Steps involved in building a website.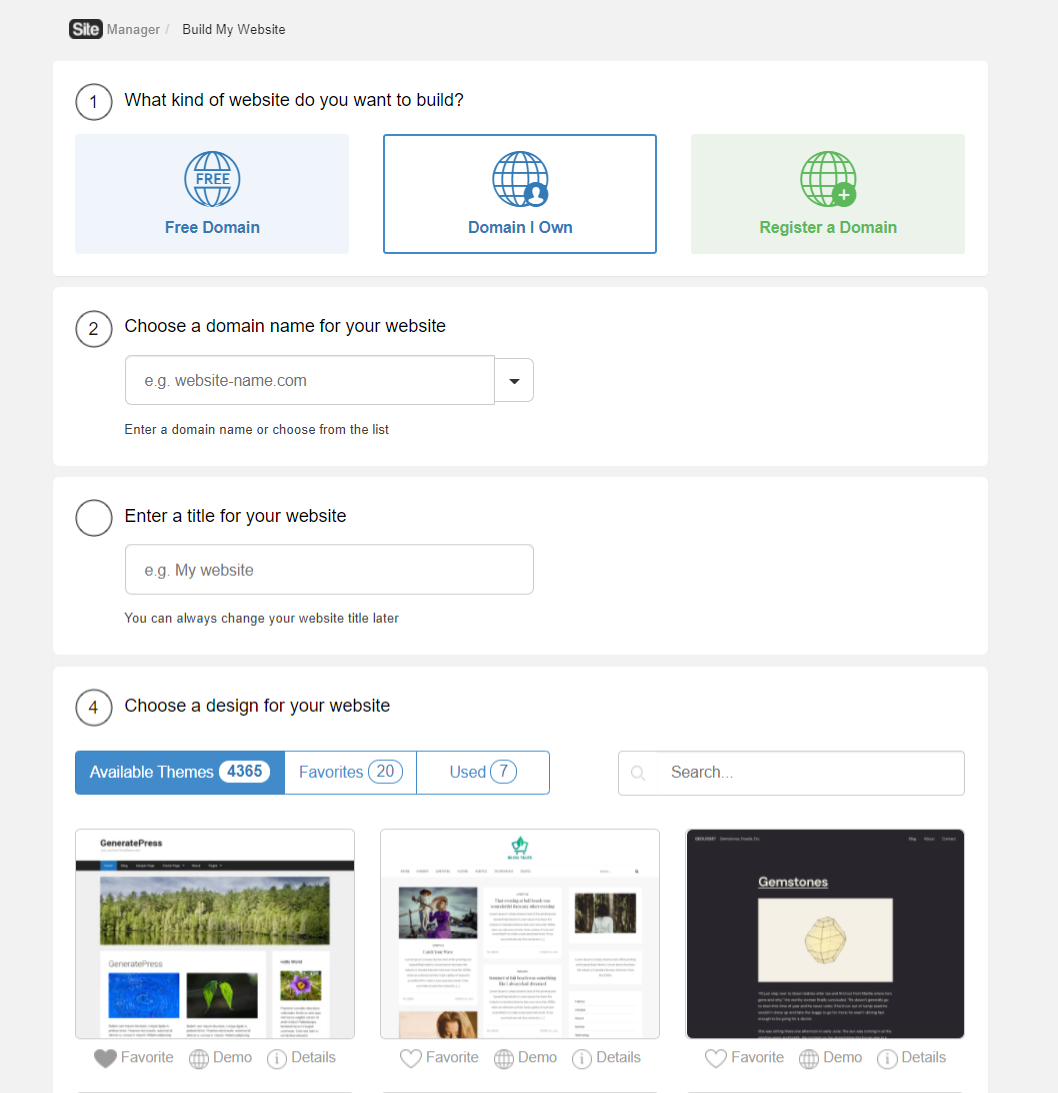 As you can see in the above screenshot, first you need to select the domain, free or paid to build your website.
Even if you join WA as a Starter member, you have access to this "Site Manager" area and can build a free website.
Even if you choose a Free Domain, the steps will be the same but instead of .com, you will have a .siterubix.com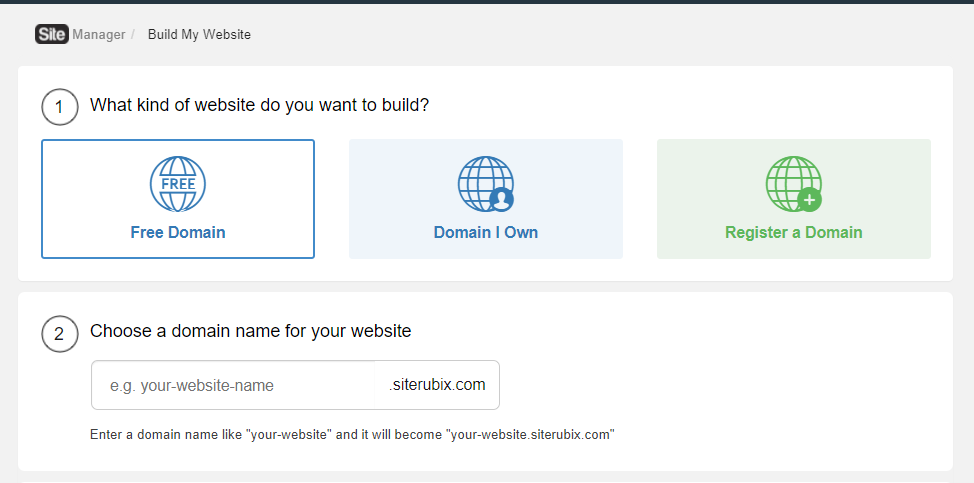 The second step is to choose a domain name for your website, once you enter your domain name the next step is to Enter a title for your website.  You can change your website name if you want to but you can't change your domain name once you selected it.  So choose the domain name carefully.
The fourth step is to choose a theme for your website.  As a premium number, you have access to 4000+ themes. Choose any one of them.
The fifth and last step is to click the green "Build my website" button and your site will be ready within 60 seconds.