Building my own website was a dream until I found a great way to do it.  I am not a techie, so building a website was a bit scary, but if you own a business you must have a website.
If you do not have an online presence or website, your business is next to dead.  I like the famous quote by Bill Gates.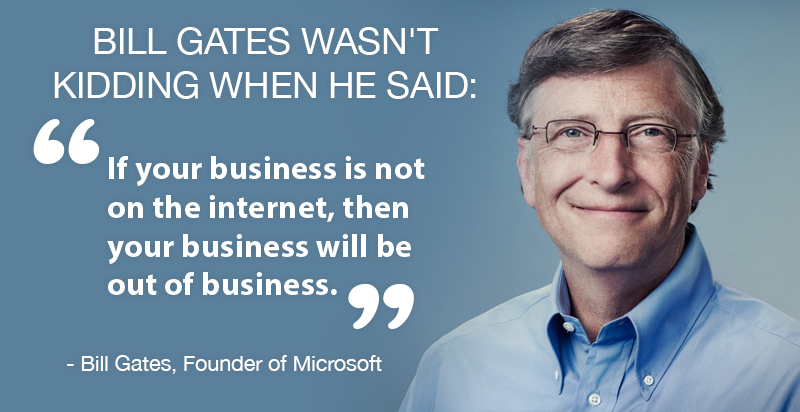 No one of us wants that right, but first of all, it is important to know why it is important to have a website for your business?
Reasons you must have a website
Can you believe 97% of people search online for a product or service?  It's huge, so if your business is not online, chances are your losing your potential customer.  We just can't afford that right?
The website is the best place to showcase your work.  It's kind of your portfolio where your potential client can find you and contact you.
The website advertises you and your business 24×7.  Unlike brick & mortar business, it is not limited to space and time.  Once your business is online through a website, 4 billion users can have access to it irrespective of country and working hours.
By creating useful content for your audience you can help them in a positive way.
You can monetize your website in many ways and earn real cash from your website.
OK, But I Do Not Have Any Coding Knowledge.
Yes, I can really understand your concern, because I was on the same dilemma when I first started out blogging.  I do not have any computer knowledge still I am running my websites successfully.
How's that possible? Well, today the technology is so advanced that you really do not need to know any technical stuff to create a beautiful website.
You can create a beautiful website within a few clicks, literally.
Why I Am Against Wix, Weebly, Squarespace & Any Such Website Builder Platforms?
You must have read about Wix, Weebly, Squarespace or any such website builder platforms.  But I am not in favour of them as they restrict you in some or the other way.
You can read the reviews of these platforms that I have done before.  The major reason is none of them allows you to move your work from their platform if for any reason you are not comfortable working with the platform.  Each one of them allows you to create stunning websites within hours, but they have their specific coding language that is not compatible with any other platform.  In a way, you are locked to that platform for life.
 Best Alternative To Build Your Website That Costs You $0
That's true, you can build your own website for $0, and no you do not require any coding knowledge.  It's an awesome platform where you can build your website in just 60 seconds. No kidding, what's more, you do not have to spend either on hosting.
When you sign in you get not one but two subdomains free +hosting + 20 training lessons absolutely free.  By Lesson 4, you build your own website.
SiteRubix is the platform that allows you to build your own website.  It is powered by Wealthy Affiliate, a huge community of whooping 2 Million active members.  So you get support from an amazing community member whenever you get stuck.
You can build your website around your hobby or passion and turn it into a thriving business.

Once you sign in, it's just a few clicks and your website is ready and live on the Internet.  I will walk you through the whole process.
Let's start with choosing a domain, yes, you can buy or create a website on a free domain, that's the beauty of WA platform.  All the tools you need to build your business is Under One Roof.

You will see three options here:
Free Domain
Domain I Own
Register A Domain
Register A Domain
Everyone who join WA as a Starter Members gets two Free Domains, Premium Members are allowed to have 25 free websites and 25 own websites, in total 50 websites.
Domain I Own
If you already have a domain, you can build your website on that domain.  You can also import your domains from Godaddy and other hosting platforms.
Register A Domain
If you want to buy a domain, totally possible on the WA platform.  You can buy a domain starting from $13.99 onwards. The best part is you lock the price once you buy the domain on the WA platform, which means if you buy a domain for $13.99, you will be charged the same price for all the consecutive years.  No Hike in Price!
Only WA Premium members can buy a domain on the WA platform.  So if you are fully convinced that WA is the right place to build your online business, Go Premium and buy a domain through WA.  It is quite cost-effective compared to other service providers.
Most of the time you will find many service providers give you domain free, but no service provider will give you hosting for free.  WA is the only place where you get world-class hosting for free with a domain.
We will start with Free Domain


Click on the Free Domain.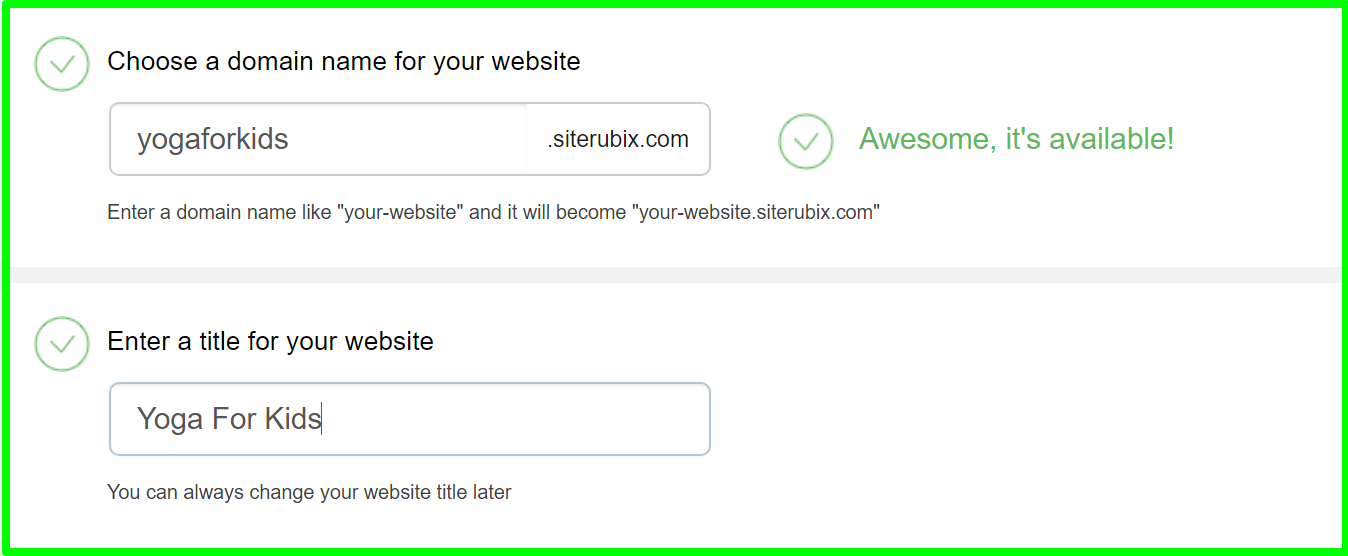 Here you need to enter domain and website title.  Like in the above screenshot I have typed "yogaforkids" as a domain name, and it instantly lets me know whether it is available or not.  Just remember that in the domain name you should not put a space, but in the website title, type in with space.
Also remember that you can change the website title afterward if you want to change it for whatever reason, but once you register the domain, you cannot change the domain name.
In the 4th step, your website will be ready, how cool is that?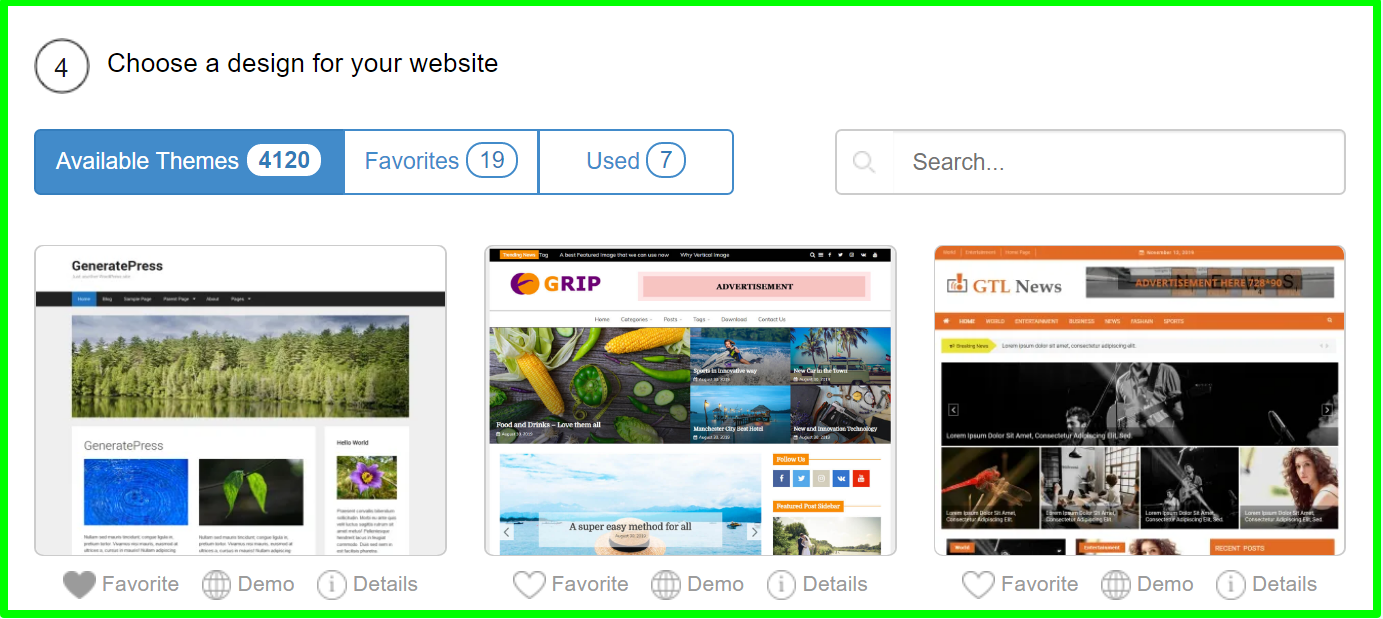 You will find here that for Premium members 4000+ themes are available but as a starter member still, you have 12 themes to choose from.
I would recommend you to choose Generatepress, the first theme.  It is one of the best WordPress themes available and I have installed a premium version on all my websites.
Once you choose the theme, your site is ready!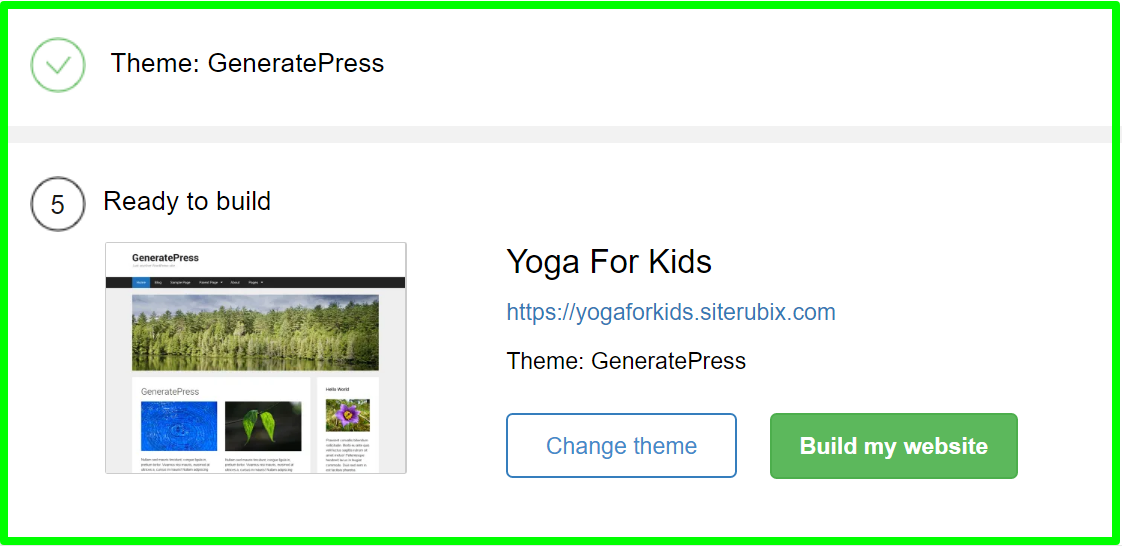 Go ahead and click the "Build My Website" button and within seconds your website will go online.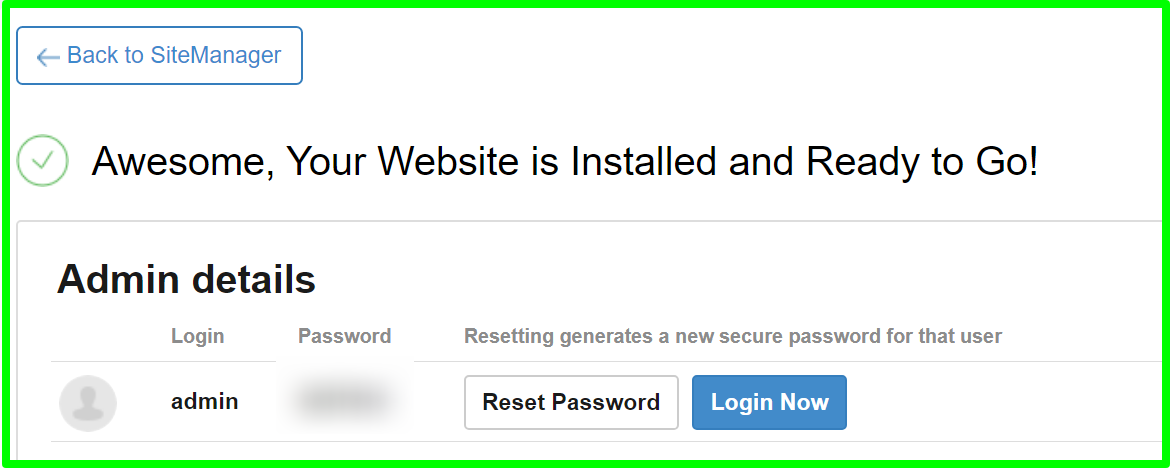 So you see within a minute your website is ready, and just in 5 clicks, now login to the backend of your site and create an awesome website!
You can manage all of your websites from a very intuitive dashboard.

Conclusion:
I hope now you got my point why I say it's very easy To Build The Website From Scratch Without Coding.  It took just a minute to build a fully functional website live.
Today anyone can build a very professional website and why should you not take this opportunity not only to build a website but a future in an online business.

I will appreciate it if you tell me in the comments below your biggest takeaway from the article or a question about creating a website or WA.