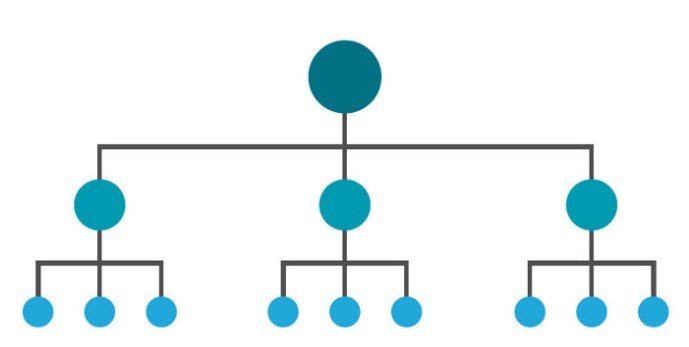 Search Engine Optimization (SEO) is important for any content published on the Internet.  Without optimizing your content, it is nearlly impossible to rank your content in the SERP. (Search Engine Result Page).  Google has led down some guideline for the content optimization, which can be applied to each piece of content to get higher ranking in Google.  that's exactly what SEO is.
One major guideline or SEO technique is to Internal linking of your webpages.  This is one of the most important technique that can get you in the higher rankings.
But for internal linking it is important to have a great quality and quantity of content on your website.  Now how to create content that you could easily lnterlink on your website, let's see.
What is Internal Linking?
We all know the importance of Internal Linking but what exactly is Internal Linking.  Internal linking is linking one piece of your content to the another piece of content of yours on the same domain.
According to Wikipedia Internal linkinng  "An internal link is a type of hyperlink on a webpage to another page or resource, such as an image or document, on the same website or domain. Hyperlinks are considered either "external" or "internal" depending on their target or destination. Generally, a link to a page outside the same domain or website is considered external, whereas one that points at another section of the same webpage or to another page of the same website or domain is considered internal."
So if you click above link Wikipedia, it takes you to wikipedia site which is outside of this site so it is called External link, but if you want to know 8 Simple Tips to SEO Your Content, you click this link, but you are still on this website, but on another post of webstie, this is Internal Link.
Why Internal Linking is Important?
Internal linking is important for many reasons like:
They allow users to navigate a website.
They help establish information hierarchy for the given website.
They help spread link equity (ranking power) around websites.
They help ranking and indexing your website.
They help Google to know that your website has valuable content on your website.
They help Google to understand that your website wants to help people and not only full of affiliate links.
They help to decrease your bounce rate.
When you internally link your quality content, it helps readers and Google.  When someone land on your website, and finds your contnet helpful and informative, he stays longer reading through your content, also when you add a internal link, guiding your audience to another quality content on your site, it also helps in your ranking, as Google sees a positive sign, that people are staying longer on your site.
A simple tip to easily create Internal links through content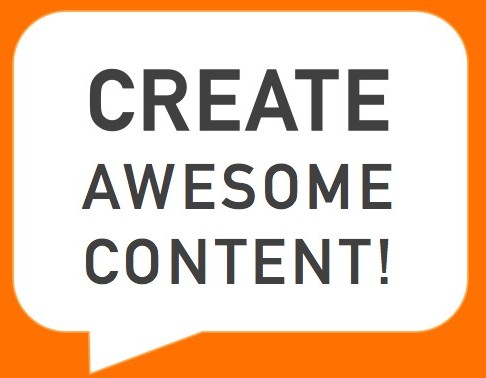 Now we all know the importance of internal links in our content, but how to create internal links on every page of your website?  The most important thing while creating internal links is that you must link to anohter quality content which is highly relevant to the word or phrase which you use to link the another page (Anchor Text).
Anchor Text is a word or a phrase which you highlight and link to another page of your website.  It is most important to create internal links which are highly relevant to Anchor Text.
A simple tip to create relevant internal links is to crate new content ideas from old content.  
Go through one of your post where you want to create internal links, read carefully and see on which word or phrase, you can create another useful article for your audience.
You will be surprised to see how many new content ideas you will find by this method.  Note down this ideas in a spreadsheet or you can go individual page wise also.
See which of the posts don't have internal links, read that post again and find some good ideas to create new content , which then you can link back to!
==> Read More On Building MORE Content through Internal Links ==<
I think it is the best way to create internal links to your posts and pages.  For e.g by this method, I tried to find out content ideas in the above paragraph and you will see that I found 3 content ideas. quality content, anchor text and create new content ideas from old content.
Now you can easily create new posts on what is a Quality Content and simple ways to creat Quality Content.
What is Anchor Text and the importance of Anchor text.
How to create new content ideas from old content.
So by following this method, you will be able to find new content ideas which are relevant to your older posts and can link internally.
Internal links help Google and website to rank higher!
Without internal linking every page of website, it will be difficult to Google spiders to reach your content.  A good quality content, creted with good keyword research and smart maketing don't make any difference at all if the spiders can't reach those pages in the first place.
Also if greatly helps to rank website higher in SERP, if it is well internally linked.  A good quality contet which is internally link to another  relevant quality pages, definitely  helps the website to rank higher in search engine results.
Conclusion
Internal linking is one of the important matrix for on-page SEO, and one should not miss this technique on every page of website.  Internal linking serves many purposes besides SEO, like helping your audience to navigate your site smoothly, reach the relevant  related posts easily, reduce bounce rate and so on.
Creating new content through old content is a great way to create highly relevant internal linking to website.  So why not try this method to create internal link on your website.
Do you have any other tips on how to create internal links or on how to optimize your website for search engines, pl let me know any tips and suggestions in the comment below.  Also if you have any questions or querries, pl let me know I will be glad to answer them.