Vitamin supplements are the evergreen market and there are a ton of companies selling vitamin supplements and many products claiming to he healthy and essential for the overall development of a person.  But it is important to dig down and find out the truth about such claims.  In this Advocare MLM Review, I will discuss whether can you really make money by selling protein shakes and how beneficial it is Advocare for your health.
Watch This Short Video:
What is Advocare MLM?
Advocare is an MLM company that sells varied products in the category under vitamin supplement companies.  It was established by Charles Ragus in 1993.  Advocare has more than 623,000 distributors and headquartered in Texas.
Advocare has products ranging from energy weight management and sports performance products.  Spark is Advocare's feature product.
Are Advocare Products Worth Their Price?
It is clear that Advocare is targeting a large group who is health-conscious and maintaining a healthy lifestyle through exercise and sports.
Spark is the featured product of Advocare, which contains 20 vitamins, minerals, and nutrients that work to provide a healthy and balanced source of energy.
It contains caffeine and vitamins that will help in mental focus and alertness.  Spark comes into 13 different flavors.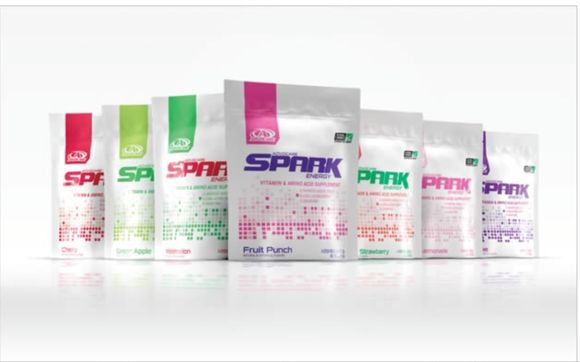 Spark product retail at $29.95, and as a preferred customer, you get this product at $23.96, so the price is quite competitive.
The Advocare MLM Opportunity
As most of the MLM works, you get registered as an Advocare distributor on the website or through an Advocare distributor.  Once you are registered you need to buy a starter kit.  Then you need to promote the Advocare products and also increase your network by appointing other people to Advocare.
You get paid every two weeks but you need to appoint as many people as possible and also sell the products to them
How Much Does It Cost to Join Advocare?
To join Advocare you need to buy a starter kit which costs you $79, thereafter you need to renew this membership which again costs you $50.
The kit includes the online AdvoStore, training, tools, and resources, and three boxes of AdvoCare Spark to get you started. You'll also need to buy third party insurance to cover your business activities as a Distributor.
Can You Make Money with Advocare?
Advocare is an MLM company and to make money with it you need to sell a lot of products.  As most of your income comes from sell and joining other people in your network.
As a distributor, you buy the products at a discounted rate of 20 – 40%, when you sell these products you keep the margin and that's your profit.
When you join other people under your network, you also make money when they sell products, you get some percentage.
In order to maximize your earnings, it is better to make them Preferred Customers, in this way your customers also benefit as they get a 20 to 30% discount on every purchase.  They need to pay $19.95 per year to become a preferred customer. When they buy products, you will also receive more points to you.
Pros:
Wide Range of Products:
The Advocare is an established company and has a wide range of products, almost 70 products to be exact.  It has many formulas that have become popular in health-conscious people.
Advocare product line includes the following major products:
24-day Challenge products.
Healthy Aging products.
Wellness products.
Energy and Endurance.
Empower products.
Decent Commission Rates:
Advocare offers a decent commission rate of 20 – 40% on its products and it's quite a good commission compared to other MLM companies.
Good Product Discounts:
Advocare offers a direct 20% discount even if you purchase the products for your own usage, so this is a huge saving if you love the Advocare products.
Cons:
Product Complaints:
Many people have complaints using Advocare products, stomach pain and some products are allergic to some people.  So it seems that the Advocare product is not suitable for all.
Caffeinated products targeting children :
Kick Start Spark was one of the Advocare products that were removed because the product was targeted toward children age 4 to 11 years.  It contains60mg of caffeine and pediatricians was against the product.
BBB Complaints:
The BBB has flagged Advocare on its profile page.  It has a ton of complaints against Advocare, most of the complaints are against fraudulent usage of credit cards.
It's very strange that many people claimed that they never had any account with Advocare, and still their credit card gets charged.
Is Advocare a Scam?
Advocare is an MLM company and established itself as a legit and quality brand over the years.  It is definitely not a Scam.  But the MLM module is such that, unless you make a sale you are not going to earn a dime.
But still, you can't ignore the various lawsuits and BBB complaints about fraudulent usage of the credit cards. It's very mysterious, how so many people without their knowledge get registered with Advocare and unfortunately get credit card charged for the products they never ordered.
Also, it is important to remember that most of your success is dependent on your team members, who joined under you.  Unless they are active and making sales, your earning potential is limited.
It is a proven fact that it's very hard to earn with MLM, only a few at the top strata earns a substantial income.
Other MLM Reviews:
Recommended Read:
Why multilevel marketing won't make you rich
3 Mind-Blowing Statistics About MLMS
Conclusion:
Advocare is an MLM company and it runs like any other MLM module, though the good thing is offering a good 20-40% commission.  Still, you need to further investigate about MLM module and if you really want to join one.
One cannot ignore the BBB complaints and the complaints of many people suffering from allergic reactions from the products.
It has many hidden costs like shipping charges.  You need to pay all the shipping charges for yourself, that may eat up any commission that you make.
If you want to make your own money by selling products, start your own business by checking out my #1 recommendation. You'll get all the tools you need including a website, hosting, training, and 24/7 support.