Hey there,
I am a stay at home mom like you, and want to know how do feel when you say you are a stay at mom?  Do you feel proud or you feel guilty or other such negative emotion?
For me, I feel extremely happy and proud that I am a stay at mom.  It gives me immense pleasure that I am there to help my children and my family whenever they need me.
At the end of the day, I think that is the most important thing for anyone.  we all work very hard and the main reason is our family.  We want to give them good values and help them grow in a sound human by helping them in all their growing stages.
But as children grow, they got busy in their own world with their friends and their schedule.  It started happening with me a few years back.  As my children grow up, they got busy in their schedule and I had ample time to my avail.
I guess, there are many moms who are in this situation.  But luckily, I started working online now for four years and I realized the huge scope the Internet has and the huge opportunities to earn money from home.
Today I feel great working as a mompreneur, still, I am a mom having blogging as my career, and running my two websites successfully, Reiki Amazes and Advantage Affiliates.
As I am a Reiki Master Teacher, Reiki Amazes is dedicated to Reiki.  Affiliate Marketing is a huge industry and very lucrative niche which can help you to earn some handsome commission.  So through Advantage Affiliates, I introduce affiliate marketing to my readers and encourage them to take affiliate marketing to earn money online.
I Have a Dream for Every Stay At Home Mom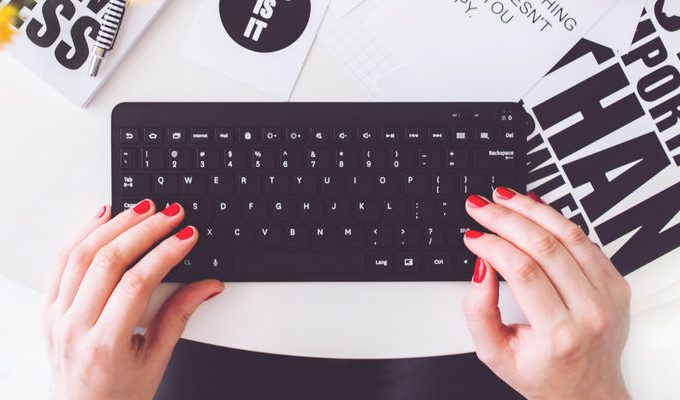 Since I myself a stay at mom, I know all the problems and crisis a mom can struggle through, especially financial problems.  Working online can help you to earn money while taking care of your family.
I also know the dilemma of working moms, as many of my close friends are working mothers, and while discussing with them I always realize that they have a pang of guilt in them.  They always share with me that to earn money, they can not spend enough time with their family.
In this time of financial crisis, I can understand that it is important for both parents to earn money.  And it gives birth to all kinds of problems in the future.  I know if they could find a way to earn money from home, no mom or dad, would like to leave their children alone and prefer a 9-5 job.
I have a dream that every stay at mom or dad, have her/his own business, through which they can earn a full-time income and not to worry about finances.
As I mentioned earlier, the Internet has provided huge opportunities to earn from your home.  But the most lucrative and trending business today is Blogging and Affiliate Marketing.
To date, there are over 1.6 billion websites and every day over 4 million blog posts get published.  Every day new websites are published just because there is a huge scope on the Internet for every niche and website.
Blogging and affiliate marketing go hand in hand, as blogging is the best way to promote any kind of promotion.  Kinda, both are interdependent, as a blogger one need to promote good and quality products, and is a great way to earn commission through affiliate marketing.  And for affiliate marketing, having your own website is a must.  When you have your own blog or a website, it is your own individual property, which no one can take away.
So it is my dream that every stay at mom start blogging and affiliate marketing to earn a good income through it.
Today, many stay at moms are running a full-time blog and earning 7 figure of income.
My first example would be Michelle and the last income report she published was:
How I Made Over $1,500,000 In 2018 – Is This The End Of Income Reports?
Michelle has done this through over the years, she is in blogging since 2013, but today through her website Making Sense of Cents, she is earning 7 figure of income.
Next example is Lena and through her blog What Mommy Does, she is earning $3000 – $9000, per month depending upon the season.
Lena teaches how to earn money online through her blogging, so again you see, blogging is a very popular platform through which you can share your knowledge with others,  recommend them good products and earn a commission for you.
3.  My third example is Caroline, through her blog Swaddles and Bottles, is earning a great commission for herself.  Here are her commissions and a piece of advice to the new bloggers.
November- $1,119.54
December-$1,781.41
January so far- $1,875.19

My greatest piece of advice for anyone wanting to start out with affiliate marketing is to find a way to connect your passion to a product. If you are a fashion blog, there are SO many brands that have affiliate programs. If you have a cooking/ food blog, promote the products you use to make your time in the kitchen easier. I have been contacted by 2 or 3 online gyms since I started blogging asking me to join their affiliate program, so there is even something out there for fitness bloggers! Share what makes you successful in whatever your niche is.
So you see there is a huge scope for stay at moms, to start their own blog and make money online.  So how you can earn money online? and what is affiliate marketing?
What is Affiliate Marketing?
The simplest way to understand what affiliate marketing is, remember a scenario where you recommend a product to your son or spouse, friend.
There must be a number of occasions when you buy a product from the market, you like it and you recommend it to your friend.  Right, have this happened with you?  Yes, that's affiliate marketing.
The only difference is you promote your favorite products on your own website, and when a person clicks on your affiliate link, you get paid for it, you get a commission for promoting thousands of products online.  How Cool is that?
4 Step Guide to Affiliate Marketing for Stay At Moms
Affiliate marketing is one of the simplest ways to earn money online and the whole procedure can be divided into 4 simple steps.

Choose an Interest
Build a Website
Attract Visitors
Earn Revenue
Affiliate marketing is not more than these four steps, and I would like to explain each of the steps so that you get a clear idea about what is affiliate marketing.
Choose an Interest
Each one of us has some hobbies, interests or passions, I know you must be having some hobby or have authority on a subject, like parenting, cooking, exclusive knowledge in the banking field, education field, or like me in the healing field.
You can literally choose any of your hobbies and turn into your business.  All the above examples which I shared above are generating 7 figure income, and are related to simple subjects like parenting, mommy blogs, or blogging.  Cooking is an evergreen niche, and if you observe cooking blogs and Youtube Channels have thousands of subscribers.  Just to let you know, more the subscribers you have on your Youtube channel, more the income you can generate through it.
Each of us has cooking excellence, and you can share your tips though blog and Youtube channel if you choose Cooking as your niche.
And it is true, with every niche whatever subject strikes your mind right now,  yes absolutely from any niche you can make money online.
2.Build a Website
Next important step to earn money online is to have your own website.  Having your own website is like having your own estate online.
Many people are promoting their products through different social media platforms like Facebook, Pinterest, Instagram and so on.  Many of are really doing great through it, and it is absolutely possible to earn from these mediums also, so a win-win situation.
But these social media platforms can shut down your account anytime, if you by mistake also, post something which is against their terms and conditions.
I know because my Youtube channel gets terminated, just because I accidentally posted one of my affiliate link, which was against Youtube Channel.  So it is always on a safer side, to have all your content on your website and then publish on different social platforms if you need to.
 Is it difficult to build your own website?
I know you must be thinking of this in your mind, but I want to assure you that to build your own website you will only need 60 seconds and less.  Yes, you heard me right, today technology is so advanced that I have seen website can be built only in 30 seconds.
Even if you do not have any technical knowledge about computer, you can easily build your website in seconds.  I myself have no knowledge of computer or any technical skill, but still, from the last three years, I am running my websites online.
3. Attract Visitors
The simple and time-trusted formula to earn money online is
More Visitors = More $$$, it is as simple as that.
But how will you attract visitors to your website, and earn money through it?
I know you might have shopped online many times, right?  Now just recall the procedure before you buy anything online or offline?
Before buying, you must have tried to research the product online, must have read many reviews about the product, search through different websites, and different deals through different e-commerce sites, and once you are convinced that the product is good and right for you, then you purchase it.  Right?
Or some friend or colleague recommended that product to you and you buy it.  And this is the same procedure we are going to create through our websites and content.
Once you set up your website and decide your niche, the next important step is to create quality content on a regular basis.
One thing that you need to remember is that Google wants quality content and if you provide good content which is useful and relevant to your audience, it will help you to make money through it.
Always remember, before trying to sell any product, try to solve their problem, help them by offering them tips and your services for free.
"People don't buy Products, People Buy Solution." 
When you provide them quality content, guide them through your suggestions, and try to solve their problem, people will trust you and buy from you.
Tip:
Create quality content, which is helpful and solves their problem on a regular basis without fail, is the secret of success online.
There are a ton of products online, which you can promote through your website, even if you just consider Amazon, just think of the billions of product there.
once you become the affiliate member of Amazon or any of the affiliate networks of your choice, you need to write quality content through your blog posts and promote it through different social media platforms like Facebook, Pinterest, Youtube, and so on.
These are the main traffic sources today which can bring a ton of targeted traffic to your website and make a sale and earn an affiliate commission for you.
Becoming an Affiliate is Totally Free
One of the major benefits of affiliate marketing is that it is totally free to join, there are many popular affiliate networks like Amazon, Awin, Shareasale, and so on.
Once you sign in to their affiliate program, it may take 15 days or so, to select you as an Amazon affiliate.  Amazon has its own criteria to select anyone to their affiliate program.
You need to have a neat and clean website, with quality content and I would recommend you not to apply for the Amazon Affiliate program, till you have enough quality content on your website.
Amazon will not pass your application and you will need to reapply again, to become an Amazon affiliate.
4. Earn Revenue
I know you might be thinking of this question, how to earn revenue through a blog post?  I will explain it to you.
Once your site is set up and you have quality content, you should apply for different quality affiliate programs.
Let's say You applied for the Amazon Affiliate Program.  Amazon will check your website and your content, and if you create quality content that is useful for your readers, Amazon will grant you permission to promote their products as an Amazon Affiliate.
Once you become Amazon Affiliate, Amazon will provide you a unique affiliate link, to you.  Now you can promote billions of Amazon products through your website.
Every product which will you promote will have your embedded affiliate link.  Now when a reader land on your website, go through your content, and if you provide them a solution to their problem, they will click on your link, that link takes them to Amazon, and once they purchase the product, you will get a commission.
Now, this is the one example of Amazon and billions of products on it but think about the trillions of products that are available today.
You can join as many programs as you want, and promote through your website and earn a commission for you.  The best part is most of the programs are free to join.
Tip:  I would recommend selecting a few but quality products, and promote them instead of signing for 100 programs.
Now it is up to you to promote High ticket Products or Low ticket products to make money through affiliate marketing.
Read More: High Ticket vs. Low Ticket Products – What Is Your Take?
Though you will find it more tempting to promote High ticket Products, if you are totally new to affiliate marketing, I would suggest you to first learn the basics of the affiliate marketing, once you get familiar with it, you can definitely promote High ticket Product with ease.
Is Affiliate Marketing Right For Me?
I can understand your dilemma if you are a total beginner and never heard of affiliate marketing.  But I am sure affiliate marketing is one of the best options to stay at mom to earn money online.
If you are still not sure, think on the following points and it will make the picture clear for you.
No Cost to Very Little Investment
The best part of affiliate marketing is that you can start your business without investing a single dime in it.  Many business modules, need upfront huge investments even to start it, but your affiliate marketing does not need to invest huge investment at the beginning.
Also, it will be useful for you to test the water, before jumping into it, whether affiliate marketing is for you or not.
sometimes it happens, that you may invest huge money in a business but later on you find that you are not really enjoying what you are doing then you'll not only find that you wasted your time and effort but you have also lost hundreds or even thousands of dollars.
But if you are serious about blogging, and want to set up a lifelong business for your family and yourself, you need to invest in it.
Again, the beauty of affiliate marketing is that setting up an online business costs you much less than building an offline business.
While setting your online business, you need to invest in a domain name, hosting and training, but the money you invest, get returned to you manifold if you work hard and persistently on your website.
2. No need to create your own product
As an affiliate marketer, you become the bridge between buyer and seller, and this can be very rewarding.
creating your own product can also be very profitable, but you need to have the basic infrastructure and knowledge of how to create your own product.  As a newbie, you should concentrate on promoting through your affiliate marketing.
3. Affiliate Marketing is a newbie-friendly
As I said earlier, affiliate marketing is very easy to learn and follow and can earn you a good commission, if you are helpful to your readers.
If you continue to share your thoughts, views, suggestions, insights, opinions, and advice to them, they will definitely turn into your follower and a continual source of income for you.
Basically, you need to create quality content, Youtube videos and product reviews on a regular basis.  If you can do this, affiliate marketing will be very lucrative to you.
4. Spend more time with Family
As a stay at mom, your family is your major concern, so affiliate marketing is the best option for you.  You can work on your sites when you are free and give equal time to your family and business.
Also, you can do your blogging from any place, without any restriction.  If you have a computer and a good internet, you are good to go.
5. Create Social Status and Financial Independence for Your
As a stay at mom, though your family respects you, creating your online business, and serving the society with your knowledge, creating and promoting Youtube videos gives a social status and financial independence to you.
It has many aspects to this besides social and financial independence as it gives you more confidence, self-respect, and your own voice on different social subjects.
So, by now you must be wanting to start your blog, but do not know where to start?  I can understand your problem.  with everyday online scam stories, it is really important to do your due diligence.
I would recommend you check out this platform.  It is the platform where I am working for the last few years and learned about online marketing.  But if you want to earn legitimate money, you need to commit to this program.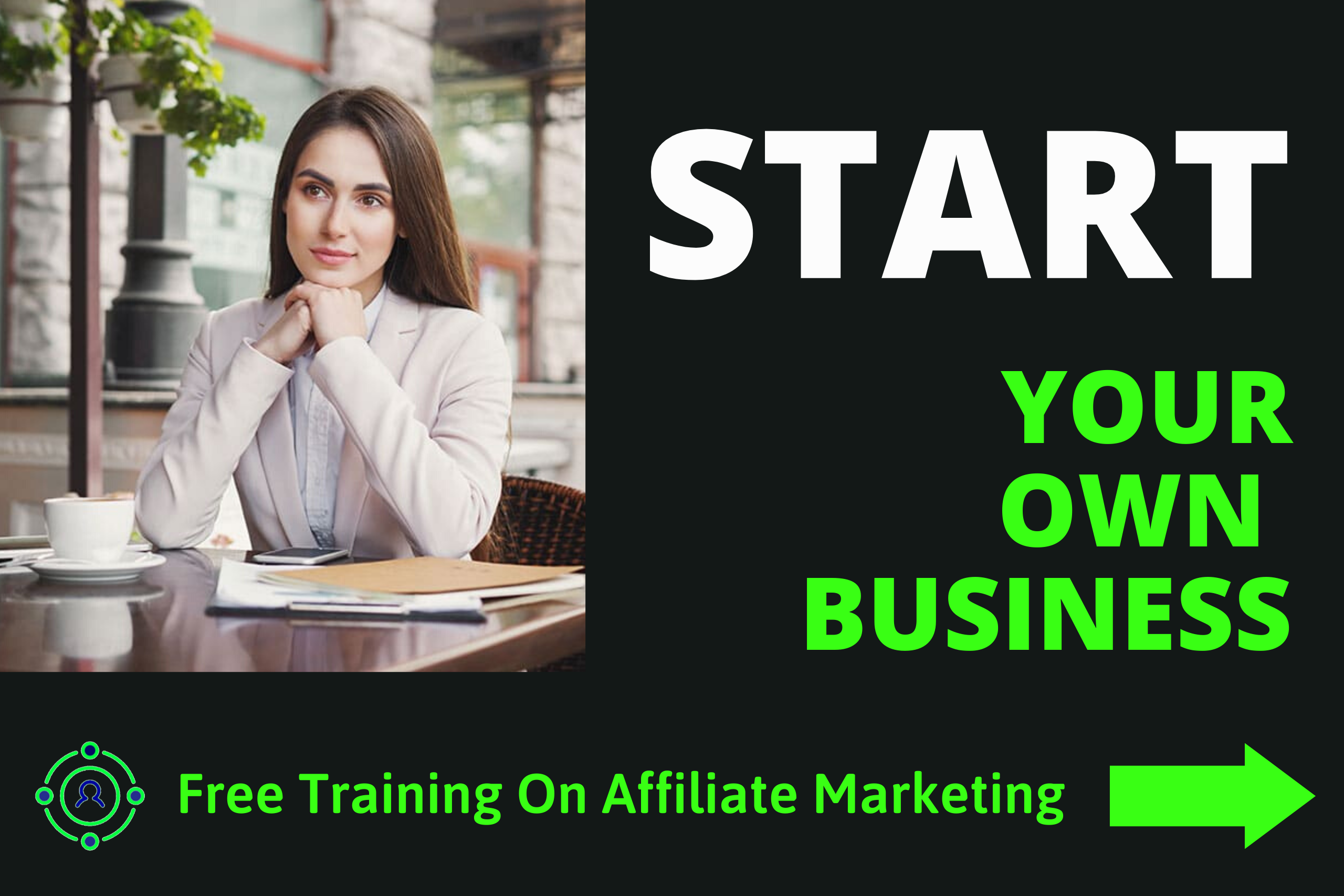 Which is the Best Platform for Blogging and Affiliate Marketing?
Today there are many free that allow this aside from blogging platforms, there are places like, HubPages, Squidoo, Zujava, Weasley, Infobarrel, and Sirgo just to name a few.
All of these writing platforms are free to use and they welcome affiliate marketers who can create good content. You have to remember though that your content must be unique before submitting to these places.
But as I mentioned earlier, it is always better to have your own website, and one of my favorites is Wealthy Affiliate.
It is free to join, provide free training about affiliate marketing and a great supportive community.  Wealthy Affiliate has all the tools, under one roof, to build your online business.  With your starter membership, you will get two free websites + hosting.
From the last three years, WA has helped me immensely to build my online business, so if you are thinking of starting your own blog, join me, and I will help you to become a successful blogger.
Read the Success Stories of WA-2019
Here is your golden opportunity to build your online presence at ZERO investment. It offers you a website+hosting+training totally free.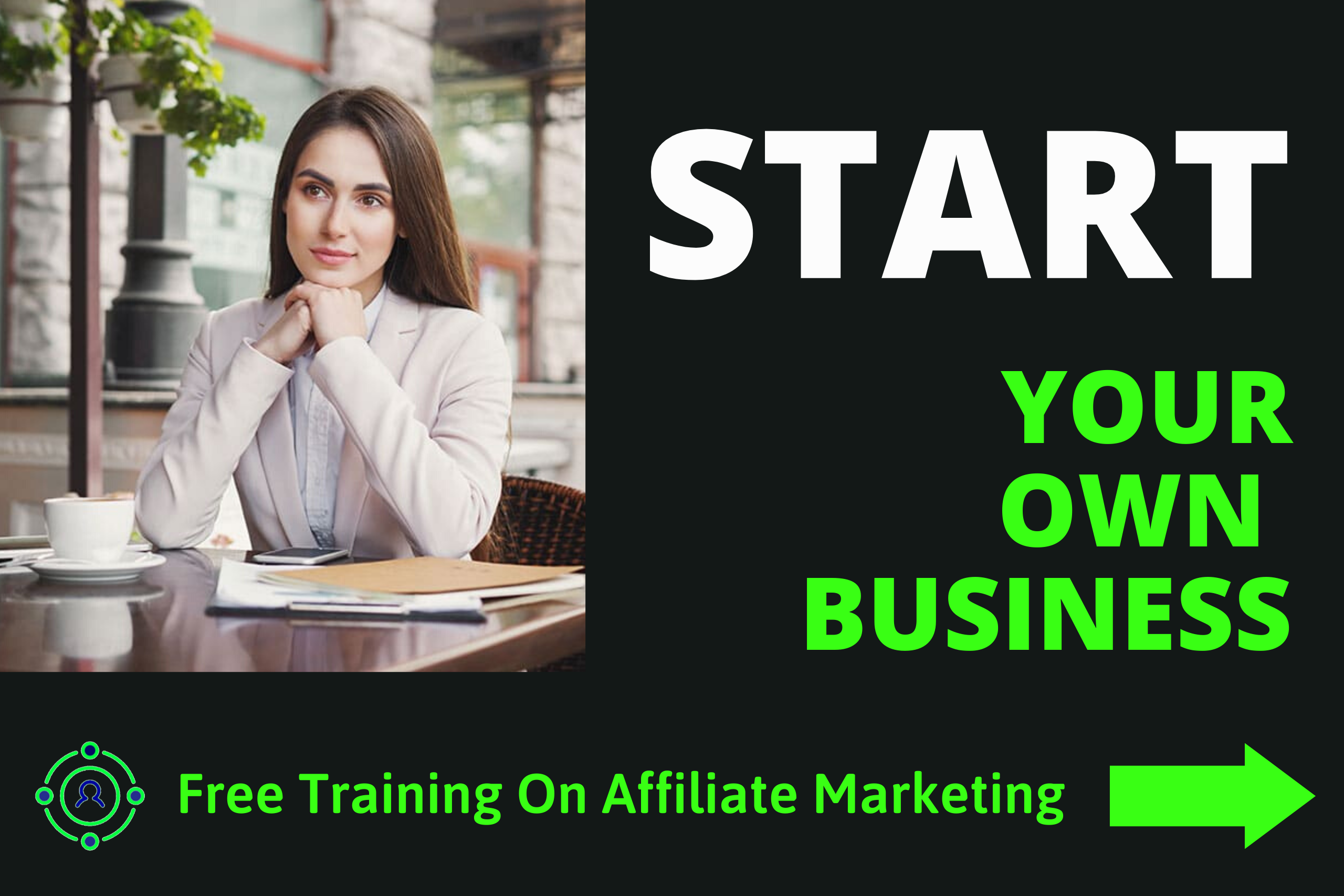 See you then, inside Wealthy Affiliate.
Don't hesitate to share it with whoever you believe will benefit from it!
If there's something else you want to know or you have any questions, please feel free to leave a comment below, and I'll get back to you ASAP!
Whatever you do next, I wish you nothing but the best ?
Jivita