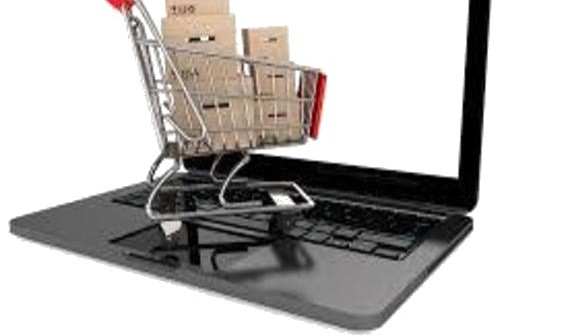 In the last article, we saw the difference between woo commerce and Shopify. Although, both of the online e-commerce stores are equally good with its own pros and cons, and with the individual preferences.
Now that we have seen how these e-commerce stores functions, it will be also important to know if you can sell your own products online. Selling your own products will be much more beneficial than any other online selling format.
There are two types of products that you can sell online:
1. Physical Products
2. Digital Products
Physical Products: To sell your product online you need to have a proper funnel. this funnel can be a physical product – website- payment procedure – shipping set.
the best funned to sell your products physical or digital you need to have your own website. Having your own website, you have full control over the entire procedure.
of course, you need your own product – physical or digital to sell online.
You need to set up woo commerce store set up and a payment procedure properly set up. Payment procedure can be any of the following or a combination of them. Paypal, stripe, visa, and many others from which you can choose from
Shipping is one of the important factors when you start selling your own products online.
Now if you have Woo commerce or Shopify set up then the most of procedure part is almost done for you.
How much money can you make per product?
This question can not be answered in a fixed format, whether you will make 50 percent or 80 percent profit from a product. It depends on many factors like the product price, shipping, product matrix, payment processing charges if any and so on.
If you buy products in bulk, form e-commerce sites like Ali express, which sells products in a bulk and very cost effective way, you can add brand these products like yours and sell on other sites like Amazon and so on.
for eg., Wooden sunglasses for women is available on Ali express for $ 23 per piece and the same piece of wooden glasses is available on Amazon on the almost double price tag for more than $40 per piece. So you can see how much profit margin is available there.
And if you buy these sunglasses in bulk i.e. more than 20 pieces at a time, the price is reduced to $20 per piece. so your profit margin also goes up.
Here I have given only the example of Amazon, but if you search online same sunglasses are sold for more than $ 40 per piece.
So it really depends on the fact that from where you are buying your product and on which e-commerce platform you are selling. amazon still is offering a good price range for the products but still it's better to buy from e-commerce sites like Aliexpress or Alibaba which sells stuff in a bulk.
Digital Products:
You can sell your own digital products through your website. digital products are very easy to sell as most of the times it is downloadable products, so you need not to have to worry about shipping charges.
Hard work is involved in creating a digital product like a audio or videos for your niche or for your products, you can also create e-books, podcasts and pdf to sell as a digital product.
the Other important thing about digital products are you need to create the products only once, and you can create tons of its copies to sell online.
So the price of digital products varies from format to format, and so the profit range in digital products is much higher compared to its production cost.
What to charge for shipping fees?
Charging shipping fees for selling products online is very crucial facts, as it can mar your business if not handled properly. Shipping fees mainly depend on the weight, product dimension, postal costs per country including handling charges.
Each country has its own postal rates which need to be considered while deciding shipping charges for the product.
The average shipping cost for the 1-2lb weight range is around $7 if including rates for ground shipping through FedEx, UPS and other COURIER companies as well.
Different types of payment processors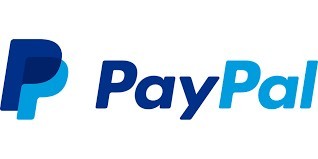 According to Wikipedia: A payment processor is a company (often a third party) appointed by a merchant to handle transactions from various channels such as credit cards and debit cards for merchant acquiring banks. They are usually broken down into two types: front-end and back-end.
Reliable payment processor plays a huge role in the success of e-commerce stores. Payment Processors can be of two types:
Online Payment Processors
Offline Payment Processors
Online payment Processors include Paypal, Stripe, Amazon pay, Wepay, 2checkout and many more.
Paypal
Paypal is one of the most popular payment processors among all. the main features of PayPal are security and it gives the buyer the protection against any fraud or complaint. the transaction through PayPal is safe and many other features like shop online anywhere through Paypal.
Paypal charges 2.9% + $0.30 CAD per transaction.
3.7% + fixed fee based on the currencey received.
on International Saales 3.9% + fixed fee.
Stripe
Stripe is one of the emerging payment processors which is flexible in its functionality. Whether you are having an e-commerce store, subscription service, on-demand marketplace, or a crowdfunding platform help you create the best platform for your users.
Stripe charges 2.9% + $0.30 per transaction
Payment in 7 days
Seamless integration
Amazon pay
Amazon in 2007 launched its own payment processor named Amazon Pay and gives the option to pay with their Amazon accounts on external merchant's website.
As of September 2018, the service is available in U.S.A, Ireland, France, Germany, Italy, Austria, Japan, Spain, India, and the United Kingdom.
Amazon Pay and Amazon Express are the two payment processors of Amazon, but Amazon Express is more suitable to merchants selling a small number of products and with a single item in each order, such as a digital download.
There are many other payment processors available but these are the main payment processors which are widely used on online transactions.
Hey Friends,
Online shopping is becoming the next trend in the online world, people are more ready to shop online and the importance of payment processors are the most important
At the same time creating and selling your own product is quite useful if handled it properly. What is your opinion on the subject, do you have any suggestions or questions regarding the payment processors?
Pl let me know your experience of online shopping, payment processors or if you want to share any of your experience, let me know in the comment section below, will be glad to answer all of your queries.