Today Social media has become an integral part of any business promotional strategy.  Pinterest, Instagram, Facebook has given ample opportunities to promote any business on its platform, for free and paid services.
Every platform has its own audience and owns different purposes and goals to achieve.  The statistical data of each platform clearly shows the difference between how the audience and businesses can profit from these social media platforms.
Instagram has more of a young audience compare to Pinterest and Facebook.  Instagram also gets benefits from the fact that it is owned by Facebook and the powerful algorithm of Facebook helps Instagram users to get the stats in a more detailed form.
Which platform you should focus on?  It is possible and you should promote your content on all possible social media platforms, but it is important to find out where your audience hangs out and tap that audience.  So, first of all, it is important to decide what are your business goals?  Whether you want to create and promote your own brand or drive more traffic to your website or generate more sales?
If you are interested in promoting your brand, Instagram can really help you a long way, but if you want to drive traffic to your website, Pinterest is one of the best options available.  Creating Youtube videos is another best option to drive traffic to your website.
So if you are a blogger who wants to drive traffic to your website, Pinterest is a good option to start with.  I recommend Pinterest to start with for one more reason.  Though Instagram is good for branding, you need to be very active and regularly post on Instagram to continuously in their feed.  For any reason, if you stop creating and promoting content on Instagram for a period, you will lessen the chance to show up in the search.
On the contrary, Pinterest posts have more life and can be shown in the feed or in search of more than 3 to 6 months and that is one of the reasons it can drive traffic to your website for a longer period.
On Instagram, you are not allowed to post links in all your posts and stories but Pinterest allows you to link every image with a link that can direct them to your website or an affiliate store like Amazon.
Pinterest and Instagram both are visual platforms and you need to create attractive images that can attract viewers.  Luckily you do not need to be a graphic designer or have official training to create great images.  With the help of  Canva, Gimp or any such image editor you can easily create beautiful images.
Also, it is always better if you have basic training on how to use Pinterest. There are many Pinterest training available online for free and paid.  But today we are going to discuss 3 free Pinterest Training that I found to cover all the necessary details of Pinterest.  I personally found these training very useful and helped me a lot to gain a greater understanding of Pinterest.
1. Pinterest Primer by Moms Make Cents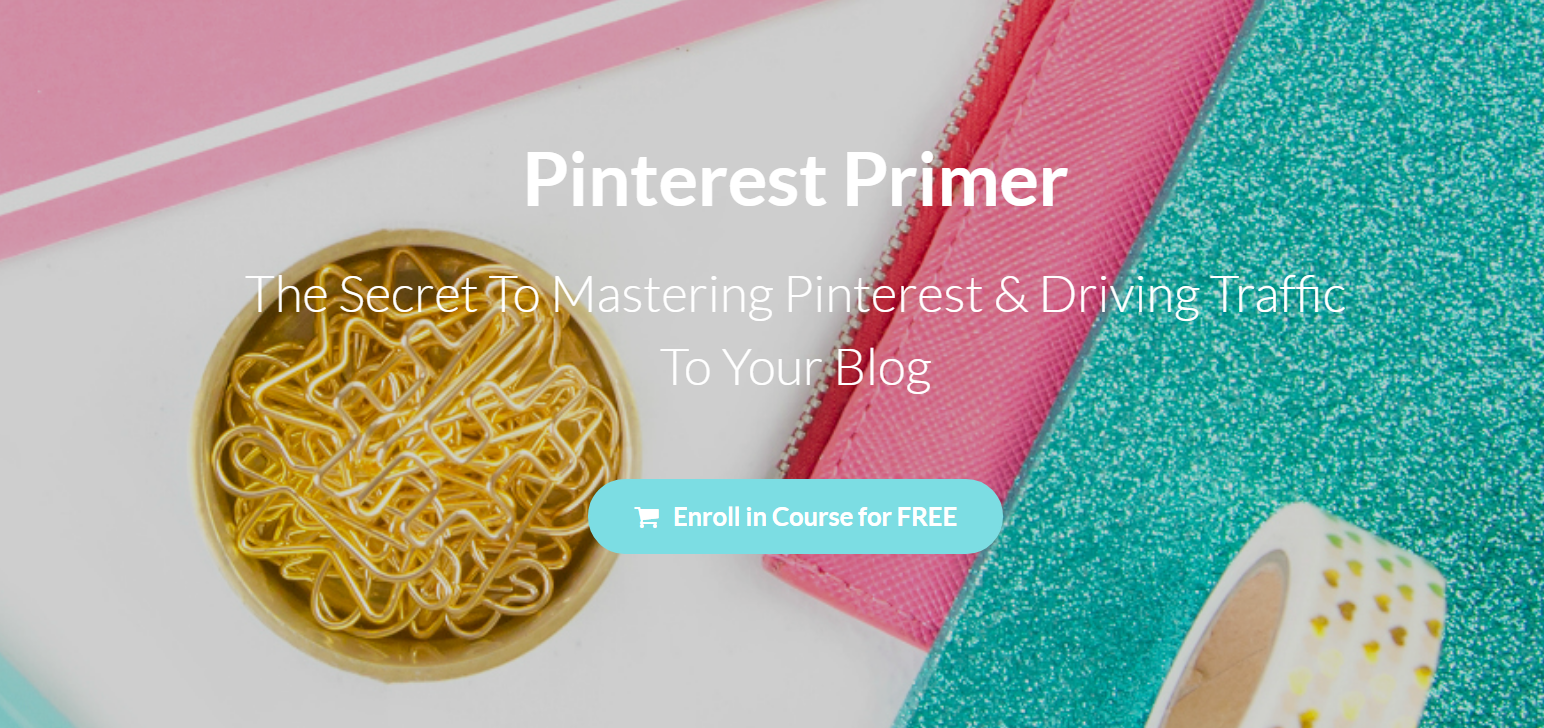 According to Mckenzie, the owner of the Moms make cents, Pinterest has helped her to grow her traffic from 0-20,000 monthly views in three months and profit $2,000 in nine months, Not bad right?  considering it is totally organic and free traffic.
In this course, you will learn some important stuff like how to create a perfectly optimized Pinterest Profile, how to create viral pins, Pinterest myths, and many more important topics.

2. Pinterest Power 5 Day Course by Summer Tannhauser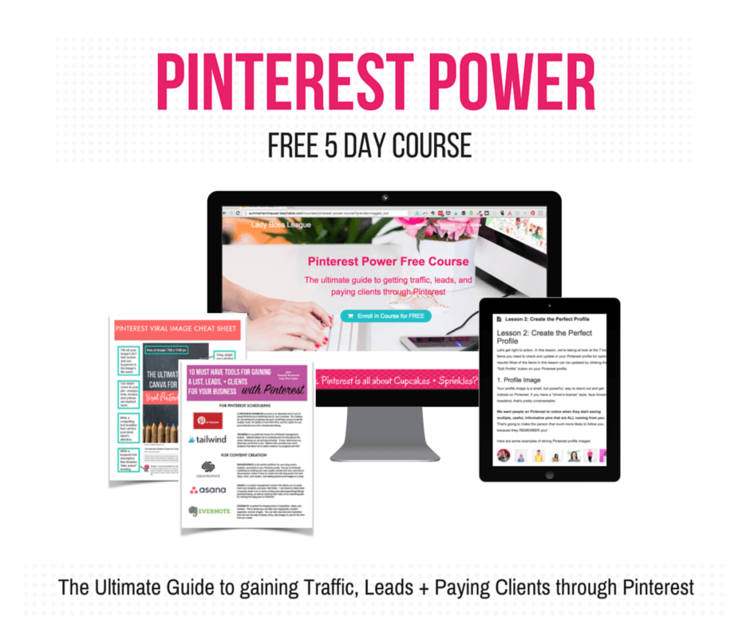 It's a free video training by Summer, and I must admit she has some amazing stuff to share and so worth taking this course.
What you will learn in this 5-day course on Pinterest?
4 easy steps to gain significant Pinterest followers in 7 days, EVEN if you're starting from scratch
How to create a powerful pinning strategy WITHOUT needing tons of content to share
Quick tips to maximize the reach of your pins without wasting time on "strategies" that don't work!
The #1 best way actually USE that Pinterest traffic for increased profit, sales + email list subscribers
How to move past the basics, troubleshoot when things aren't working, and become an expert Pinner!
the unique thing that Summer teaches is that you do not need thousands of followers to make you successful.

Exclusive Training by Lynne Huy
Pinterest training by Lynne, you will not find on the Internet anywhere because it is exclusively created for Wealthy Affiliate members.
Lynne is an influencer and has 396.8k monthly views on her Pinterest profile, check out here  
Certainly, her training on Pinterest has valuable information for all of us, so I would like to share her training.  Topics covered are:
How To Verify Your Website On Pinterest
How To Download And Use The Pin It Button
How To Create Boards On Pinterest
How to Pin An Image From Your PC To Pinterest
How To Pin Affiliate Links To Pinterest
How To Pin A Youtube Video To Pinterest
How To Pin Images To Pinterest
And a new training video:
All of these are individual training.

You need to enroll for starter membership of Wealthy Affiliate, to get access to these training, as I said these trainings are exclusively for WA members. Do not worry it's free to join WA!
Once you enroll you will see WA search bar, where you can access all  other free training also on various topics like Instagram, Facebook, if you need to access training on other social media platforms.
Type the keyword "Lynne's Pinterest Training" or just "Pinterest Training" and you will be able to see other training also.

I am sure you will get many secrets out of these Pinterest Training.
Conclusion:
Today people are more inclined towards visual and video content rather than written content, in short people prefer to watch than read.
To promote your content on social media through visual is not a difficult task today, with the help of Canva, you can create stunning images.
But it is important to have some basic knowledge about these social media platforms to establish yourself on these platforms.
To start with it's always better to have some free training on the subject if you find that Pinterest suits you and best for your business you can take other courses also.
I hope these free training will help you to get hold of Pinterest and help you to drive traffic to your websites.
I would also appreciate it if you have any other free training to share with all of us.  If you have any questions let me know in the comments below, I will be more than happy to guide you in the right direction.