What is Social Media?
Social media is a space where people hang out, where they discuss topics with friends and acquaintances, where they share news, where they get suggestions and advice, and share images and videos. A place where people socialize about every topic imaginable.
If you look at today's top social media, YouTube and Facebook certainly leads all the social media after Instagram, Pinterest, Linkedin, Twitter an WhatsApp.
When we discuss about Social Marketing, it's different than just hanging out on these platforms. It is mere waste of time.  If you want to be creative on social media you need to create a plan on how you spend your time on Social media platforms.
Now if you have sound Socl Marketing plan, you need not spend a single penny for getting traffic to your site.  These Social Media platforms can drew a huge traffic to your website.
As you know, with every single algoritham change by Google, it drastically affect your site adversely if you solely depend on SEO.
Social Media Engagement also helps you to get better rankings in Search Engines, as having social engageement ion your site is a ranking matric now.
Some major benefits of getting into Social Media
Build a powerful brand and reputation
YouTube, Facebook, Instagram and many other Social Media Platforms are the popular hangouts for the people.  When you strategically  engage with these platforms, you create your own audience as you help them with their problems and provide solutions.  As you build your trust simultaneously you build your own powerful brand and reputation as an authority in your niche.
Create reach that is independent of search engines (diversify)
Social Media Platforms works totally independeant of Search Engines like Google, Bing and Yahoo.  On the contrary, as you share your content on these platforms and engage with your audience, it is seen as a positive metrix for your site to rank in Search Engines.
So engaging with your audience on these Social Media Platforms is more beneficial from the SEO point, without being much care about Changes in Google Algoritham.
the more you diversify your Social Media Engagement Strategy, more better for your reach within your audience.
Take advantage of the viral nature of social for extensive reach
Most of these Social Media Platforms goes viral instantly with a great, engaging and eye catching content.  So take advantage of these social media platforms to reach more people.
Offer your customers an INSTANT medium to get help
These Social Media Platforms can play the role of instant help when in need.  When you are active in Social Media, your audience turn to your website and you for suggestion,advice and help whenever there is an urgency.
Allow people to share your content (more reach)
When people share your content, blog post, video or audio, you get much more hold of your audience.  As they share your content, they share your brand and your knowledge and your authority within your niche,  It helps you to reach more people so always allow and encourate people to share your content.
Generate new business, new customers, and more traffic
As you allow people to share your content, you generate new business for yourself with new customers and so more traffic to your website.  People tend to believe more from their friends and aquiantances recommendations.  So when your content get shared, people easily trust your content, as it is recommended by thier frieds,
Getting better rankings and build social authority with your pages and posts
With all these Social Media Activities, you get better rankings in Search Engines.  When people reach out to you through these Social Media Platforms, certainly it brings more traffic, and more traffic brings your better rankings.
It's a positive matrix for Google, that people are reaching out to your website and engaging with your content, it rewards you with higher rankings.  It also build social authority as you provide useful tips, suggestions and sollutions to their problems, through your content, automatically your build yourself a brand and authority.
 Get Engagement With Your Content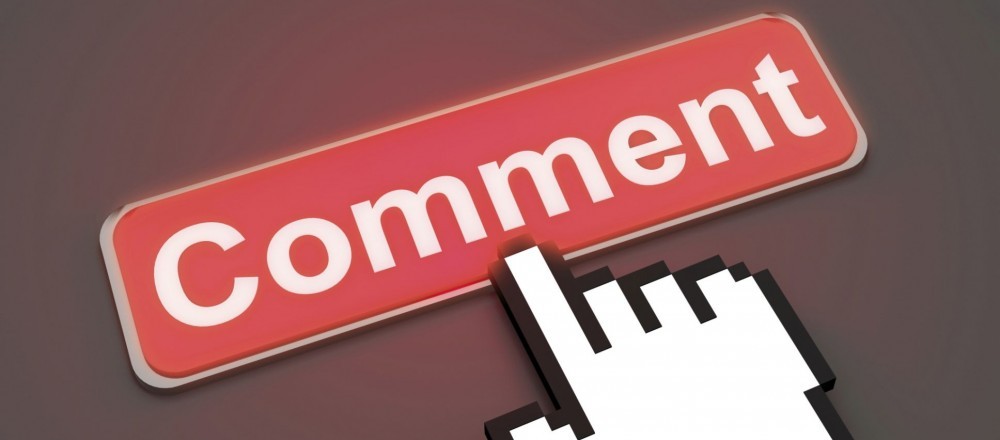 Content can be of any type : your blog post, e-book, pdf, Video content, audio content, or podcat, all of these are different types of content.
Now you need to get engagement with your content. Share this content with all relevant social media platforms and ask your audience to leave feedback in the comment section.
This feedback can be in any form, questions, suggestions, some important links to useful resources and so on.  These comments encourage to engage with people.  Engagemenet with people and unique content, leads to higher rankings in Search Engines and it directllyl helps to your website's ranking
When people ommunicate, ahare and engage with your content, outside of Serarch Engine, it leads to more traffic.  It also helps to diversify your sharing content withe differnt social media platforms.
Pinterest is one of the most popular social media platforms.  Basically it's a content in a  visual form, which you can pin and create your onw boards also.
Pinterest is the fastest growing site in the history of internet.  It's the simplicity of Pinterest, that  cretes a huge pinterest followers every day.
As a marketer, you should leverage the popularity of Pinterest to attract traffic to your site.  Your post must have atleast one image that you can pin, otherwise Pintrest will grab the image of your homepage.  Your pins and boards also can get ranked in search engines, and this is one addtitioanal benefit to you and your site.
When people share your pins (re-pinning), it also lead to additional and sizeable reach and if you are not using pinterest as a strategy to increase your traffic, you are missing a potential tool  to increase the trafiic to your website.
Twitter
Twitter is one of the platform which is quite popular, Twitter is all about engagement and regular engagement. Like other social networks if you are not a "regular", then people will not anticipate or care what you have to say.
Engagement is the key to be successful at Twitter, if you are engaging, tweeting and retweeting, and hashtagging stuff that is relevant then you will be quite successful with Twitter.
These are the SEVEN main things you need to know to be successful within Twitter.
Tweet each and every post or article
Use #tags within your tweets.
Use keywords that get searched often and it can lead to more exposure.
Target relevant, trending topics.
Join in on conversations regularly
Be nice, positive and upbeat
Be ACTIVE!
If you want to be successful at any social media platform you need to be active within that platform and the audience.  You need to be engage with that particular audience accordingly.
Always tweet trending topics you can find the latest trending topics at trensmap.com
While tweeting you must remember not to tweet at once, but you should spread out your tweets twice or thrice a day.
Same can be true to any social media platform, engagement is the key to dominate any platform.  You must engage with your audience, provide them useful solutions to their problems, build your trust and brand.
Create Content for People, not for search engines
While creating content of any kind, remember that it is the human behind the computer that's going to read your content, engage with you, buy from your.  So always create content while considering people.
Want to sell, then do not focus on sell
It may sound contradictory, but when you focus on getting sells, you forget the human element.  When you genuienly try to understand the problem and provide a solution, without being pushy and sounding sellsy, you earn the trust of the people.
When people believe you, that you are providing a solution to their problem , they trust you.  And if they trust you, they will buy from you.  But if you try to sell them without earning their trust, they wil not buy from you.
Pay it forward, should be the policy, when you are on Social Media Platforms.  On whichever platform you are engaging with, always try to help them out, understand their problems and provide them useful suggestions and solutions.
Same is with your content.  Each page and post on your site should be useful for your readers.  Quality content that's what people are looking for.  If your content is good and useful, your audience will read it again and again, share it with their friends and family, give like to your content and thus improves the ratings in search engines.
Search Engines like the quality content which is engaging and helpful to the audience,  If your content is useful and your readers are engaing with you through comments or suggestions, Google looks up it as an overgreen content and gives higer ramkings in SERP – Search Engine Result Pages.
Create a BRAND of yourself
What is a brand and why it is important to create it?  In today's age brand is everything.  If you take a look at the buying habits of yourself, you will find most of the times you buy things which are familiar to you or of a brand which you like and trust, and believe in the quality.
Likewise, if you create quality content on your website , your website can become a brand in itself. People follow brands. People trust brands. People buy from brands.
Brand can be created over time, it takes time to build your followers, gain their trust and have a space within a social media platform.  But once you create a brand for yourself, you can then try to expand it .
We all are social animals and we love to engage.  If you aim to engage with every single activitiy on Social media, your content is going to be shared, red and get traffic, ranking and in turn revenue for you.
We have discussed many benefits of Social media Engagement but over indulging in it can be harmful, and can lead to wasted time and much slower business growth.
Do's and Don'ts of Social Media Engagement
Set aside a certain period of time for social media, if you find yourself whole day on any of th social medai platform, then you are wasting your time and it has become a BAD HABBIT.
Social Engagement can be good if you are engaging with the purpose of Engagement of your business.
Create a list of your social networks and then list how and why you are using them for business.
————————————————————————————————-
–
Social Network: Facebook
How I am Using it? (What are your activities)
Adding content related to my niche/business
Starting Discussions Related to my niche
Posting all new and valuable content (articles, videos, and pages)
Offering Support and communication via the private messaging
Why I am Using it? (Will it really benefit your business)
To gain more followers in my niche
To increase traffic to my website through posting
To increase my brand presence
Offer customer service to my potential and existing customers
When I am Using it? (What time of the day are you using it and for how long)
No more than 15 minutes three times per day
————————————————————————————————–
this is the formula given by Kyle- co founder of Wealthy Affiliate, to structure the use of Social Networks in our daily life.
You should keep aside some time for the engagement on your website through comments and answering them and for private questions and emails.w
Creating quality content is the most important task, never subside it for socializing on the media platforms.  Quality content is what your audience and also search engines are looking for.  If you continue to create quality content, it is going to be shared on the social media platforms.
Final thoughts
Social Media Engagement has a huge impact on any business, without social engagement in today's age it is near to impossible to be remember by your audience.
But on the other hand, if you create a quality content, ayways it's going to be shared in social media.  Social Media platforms are nothing but the people like me and you, who like to read and share quality content.  So if you continue to create quallity content, slowly but surely you are building a brand and audience for yourself.
Engaging excessively in Social Media Platforms can be harmful to you and your brand as well.  So it's important to devote a specific time limit to Socail Media Engagement.  That way you will not excessively engage in socail media and concentrate on content creation as well.
Hey friends,
what's your opinion on Social Media Engagement?  Which is your favourite social media platform and how you schedule your time with social media?  I would like to know your strategy with social media and share with my audience.