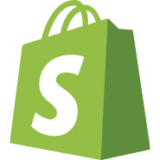 Starting an online store is quite an easy task with many ready to use e-commerce stores available.  The two most popular e-commerce stores are Woo-Commerce and Shopify.  Both of these e-commerce stores have their own advantages and disadvantages.  Which one you should choose, it all depends on one's personal preferences.
We will be discussing some of the main features for quality e-commerce stores like
aesthetics or design of a store,
availability of features,
easy of use,
SEO optimized platforms,
support system,
availale payment methods and so on.
Before starting an e-commerce store, some other factors must be taken into consideration.
1. Budget: You must think of the cost involved before starting an e-commerce store. An in-depth study is needed about how much each of the platforms costs you.
Cost is the most important thing while starting out an e-commerce store.
Shopify costs much more than Woo Commerce
Shopify offers you a ready to use, all inclusive, e-commerce store, which no doubt is a great option for beginners, as they may not have all the information and knowledge of how to start an e-commerce store.
Shopify offers different plans which range from $29 to $ 299 per month as per your requirement.  It includes everything from web hosting, SSL Certificate, and domain name.
This sounds really good, but it has not included the third-party tools and services when your business starts growing.  You end up paying much more than you thought.
Payment options is also another factor must be taken into consideration.  Shopify offers its own Shopify Payment Solutions which cost you 2.9% + 30 cents, per transaction.
If you use 3rd party transaction or your own merchant account, you will be charged a flat fee of 2.0% of all transactions.
You can reduce this fee to 0.5%, only by using Shopify Advance Plan which costs you $ 299 per month.
Woo-Commerce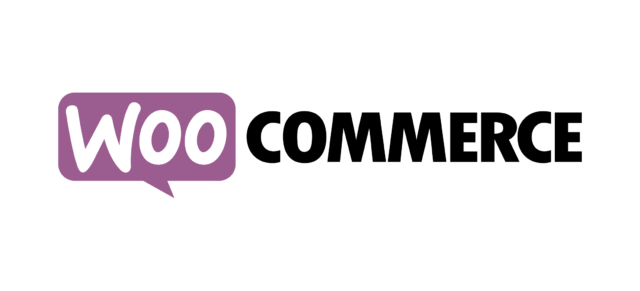 W00 commerce, on the other hand, is a free e-commerce, itrce plugins, for WordPress.  It is an open source and freely available.as a WordPress Plugin.
But to start with you need a website, domain name, hosting and SSL Certificate to start your own e-commerce store.  For who just started, it seems quite costly.
Luckily, some online companies like Bluehost, offering an all-inclusive plan for Woo-commerce stores which starts at $6.95 per month.
Woo commerce does not charge percentage fees of your transaction amount, it's a great perk.
With the availability of many free themes specially designed for W00-Commerce like Storefront and the availability of free plugins, you can keep a check on your costs with WordPress.
Ease of Use
It may be possible that all fo the people who want to have their own E-commerce shop have full knowledge of coding of a websiste and have knowledge of  technical stuff.
So it is important that the platform should be very intuitive and very easy to use even if to a newbie.
Shopify as mentioned earlier, is a all done, ready to use e-commerce platform.  You just need to sign up and you are guided through all the details and help to set your e-commerce store.
All of the technical stuff like setting up a store, hosting, security are take care by Shopify.  The large extensions and themes avilable on Shopify is more than enough to start and set ayour online business.
Woo-Coomerce on the other hand , needs you to set woocommerce, take backups, check security and all the tecahnical stuff.
But more than 50,000 + plugins you can have every possible functionality for your e-commerce store, but the downside of it is it comes with a learning curve.
Payment Methods
Payment gateways are which you can use to accept online payments.  It is important to check which payment gateways a platform is offering.  It is important that a platform must offer multiple payment gateways.
Shopify has its own payment gateway Shopify Payment Solution, but it charges 2.9% = 30 cents per transcation, shopify also has number of third party payment processors like Paypal, Stripe and so on, but it charges flat 2% on all transactions.
On the other hand WooCommerce is a free pluging which does not cost you a siiingle penny for the transactions you do.  It has Paypal and Stripe  as a default payment processors.  Again there are many third party pluging which you can accomodate on your site.
Scalability
Scalability is the most important factor when it comes to your business progress.  As your business grows , your e-commerce platform should be easilly handle it.
Shopify is a fully functional ready to use e-commerce platform has many plans ready as your business grows,  You not have to worry about anything form handlling your business.  It is taken care by Shopify.  But it costs you pay more money per plan.
Woo-Coomerce on the othe hand is a self-hosted platform, which means its your responsibility to take care of all the things olike maintainting the shop.
But with many managed wordpress hosting options availble it is really a cost effective way to have a e-commerce store.
Which is the best option
Shopify and Woo-commercce both e-commerce platform are very established platforms and nothing less to offer its audience .Each of the platform comes with its own pros and cons.
It really dpends on the personal preferences, and needs and which platform is more sutiable according to his business demands. If you want full control of your website then WordPress is the best option but if you want a hassle free, ready to set up e-commerce platform then go for  the Shoopify.
Hey Friens, what do you think on the e-commerce stores paving out every day? How is your experiece with these stores.  Pl share your expereices with alll of my readers or if you have any questions, let me know in the comment section below,
2. Ease of Use :  E-Commerce stores like shopigy are fully made ready to use stores are availale, so you should take into consideration which platform offers you an easy way to handle the e-commerce store even to a begginer.
3. Payment Methods- Paypal, Stripe and some other main payment methods are availble in the market.   Before choosing any platform it is important to see which are the payment methods are avaiilble in each of the e-commerce platform.
4.Integrations – You may need to use 3rd party tools and different services, as your business grows.  So it's important to see which platform offers the more integrations.
5. Scalability – The most important thing it should offer you scalibility, means it should be able to scale your business as it grows.